The Iranian regime is overtly at odds with its own medical officials over the purchase and administration of Russia's COVID-19 vaccine in Iran.
Shipments of the Sputnik V vaccine are scheduled to arrive in Iran on Thursday (February 4) amid widespread criticism of the regime's move to import it despite the fact that is has not not been approved by a reputable global medical body.
On January 26, during a visit to Moscow, Iranian foreign minister Javad Zarif abruptly announced the approval of Sputnik V for use in Iran.
Neither Iran's health ministry nor its coronavirus task force had announced its approval at that time.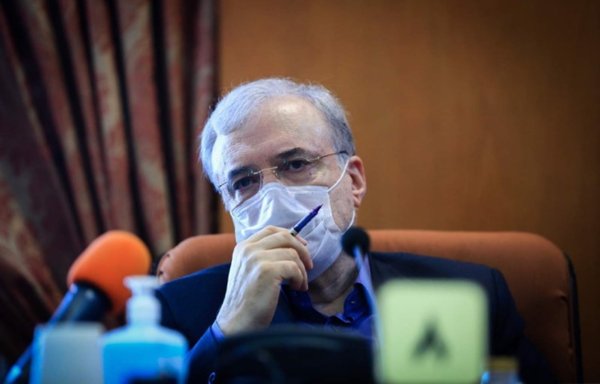 Iran's medical experts have harshly criticised Sputnik V.
On Sunday, 98 members of the public forum of Iran's Medical Council, one of Iran's largest syndicates and its most credible medical body, labeled the Russian vaccine "dangerous" in an open letter to Iranian President Hassan Rouhani.
Describing imports of the Russian vaccine as "unjustifiable and dangerous", and calling for the purchase of a safe and credible vaccine, the members outlined three issues with Sputnik V in their letter.
The issues are: lack of transparency during the development of the vaccine, lack of approval by a reputable global medical body, and the fact that the reason and logic for its approval in Iran has not been discussed or shared with medical experts.
Health officials wary of vaccine
Several high-ranking health officials have already announced they would not get the Russian vaccine, including Hossein-Ali Shahriari, chairman of the Majles Health Committee, and Dr. Minoo Mohraz, a senior member of Iran's coronavirus task force and the country's long-trusted authority on infectious diseases.
Mohraz said she refuses to endorse any vaccine unless it is approved by the US Food and Drug Administration (FDA) or the EU's medical authorities.
She first stated her stance over the summer, when Iranian officials spoke about potential co-operation between Iran and China or Russia for vaccine production.
On Monday, Kianoush Jahanpour, Iran's FDA spokesman, said Mohraz "is in no position to evaluate the [Russian] vaccine".
Meanwhile, Iran's health minister Saeed Namaki on January 30 accused the vaccine's critics of national treason and of chasing financial gain.
Russia registered the jab in August last year, before the start of large-scale clinical trials, leaving some experts wary.
Iran's supreme leader Ali Khamenei on January 8 said Iran would not use vaccines produced in the United States or the United Kingdom, although the vaccines Iran intended to purchase through the UN's COVAX system were also produced in the United States.
Khamenei's remarks sparked much criticism from the public on social media to several prominent reformist politicians and a few former Majles representatives.
Many pointed out that Khamenei said he did not have "the expertise" to comment on fuel prices following the drastic increase which sparked widespread protests in November 2019.
Now, they said, "he comments on medical matters and plays politics with people's lives".
Amnesty International has stated that Khamenei is ignoring human rights commitments by politicising the Iranian public's health.
Little trust in Sputnik V
International observers have expressed doubt over the Russian vaccine since it was first announced last August, raising concerns that the Kremlin's "race" to be the first to develop a vaccine could impact efficacy and safety.
Russian efforts to promote Sputnik V as equally effective as or more effective than Western alternatives -- without providing accurate, verified data -- have shaken public confidence in the vaccine candidate.
Scientists and observers around the world first shook their heads in consternation when the Kremlin on November 11 said Sputnik V was 92% effective -- two days after Pfizer and BioNTech announced their vaccine had greater than 90% efficacy.
Less than a week later, American biotechnology company Moderna, which developed its COVID-19 vaccine with the US National Institutes of Health, said that early results showed its candidate was 94.5% effective.
In a seeming bit of one-upmanship, the Russians on November 24 raised the reported effectiveness of Sputnik V to 95%.