Iran's willingness to co-operate with China and Russia to develop a vaccine for novel coronavirus (COVID-19) has raised alarm among the Iranian medical community, with leading figures saying such a vaccine may not be safe.
In an October 10th message to the government and people of China, Iranian President Hassan Rouhani declared Iran's "readiness to participate in the production of a COVID-19 vaccine with China".
In August, Iran's ambassador to Russia Kazem Jalali said Iran and Russia "were discussing ways to collaborate on developing a coronavirus vaccine".
Jalali said he had spoken with the chairperson of the Russian Direct Investment Fund and exchanged views on a potential collaboration.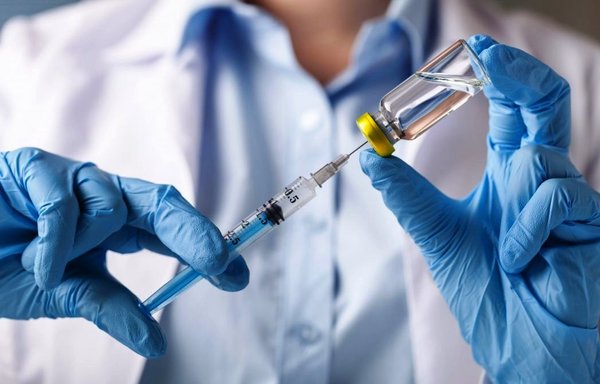 After that, however, Russia announced it had started administering its own COVID-19 vaccine, with no mention of a collaboration with Iran.
Following Jalali's announcement, Iran's top infectious disease expert Minoo Mohraz, a senior member of the country's scientific committee to combat coronavirus, noted that vaccines are being developed "all over the world".
"Russia is also working on a vaccine, but there is a problem with Russia's vaccine," Mohraz said.
She noted that "Russians only use biological items developed in Russia and never submit them to be approved by an international authority".
Mohraz and other prominent figures in Iran's medical community have reportedly raised similar objections to the potential use of a Chinese vaccine, as well as Chinese-made medications, in Iran.
Iran's public health officials would only allow the distribution and administration of vaccines approved by the US Food and Drug Administration, the European Medicines Agency or the World Health Organisation (WHO), she has said.
According to Mohraz, Iran's Ministry of Health entrusts these three entities only with the authority to approve a biological substance.
Physicians oppose use of Chinese drugs
Iranian physicians and pharmacists have generally opposed the use of Chinese medications, and the majority of the public is highly sceptical of them as well.
"Since 2011, several cases have been filed by family members of patients whose consumption of Chinese drugs killed them," said Hassan-Ali Dadsetan, a judicial expert at the Ministry of Justice.
"In these instances, illegal importers of Chinese drugs have taken advantage of the public's needs and the shortage of medications. This has led to a deep distrust in Chinese medications," he told Al-Mashareq.
Dadsetan said several deaths have occurred due to the use of Chinese anaesthetics for surgeries in the past decade. As an example, he recalled the 2011 death of 13-year-old Sepehr Malek-Ahmadi at a reputable public hospital in Tehran. He said the case is "still open and under investigation".
In remarks quoted by Iranian media outlets, Iranian Association of Pharmacists chairman Rahbar Mojdehi-Azar has said that "pharmacies should be banned from selling Chinese-produced medicine to the public".
"We do not endorse the safety of Chinese medications," he said, noting that this is because "such medications do not enter the country legally".
What would China, Russia stand to gain?
The central question for many is: Why would Russia and China want to develop a COVID-19 vaccine in collaboration with Iran? What would they gain?
"Countries producing coronavirus vaccines do not have the right to test their unapproved vaccines in other countries," Dr. Zahra Shojapour, an infectious disease specialist, told Al-Mashareq.
The WHO has not approved any of the vaccines produced in China and Russia, she said, so these two countries intend to "co-operate" with Iran, albeit in-name only, so they can test their manufactured vaccines without the WHO's approval.
In a potential collaboration scenario, Shojapour said, China would officially import raw ingredients for a vaccine into Iran, and after developing them, a so-called "Iranian-made" vaccine would be produced.
After "assembling" such a vaccine in Iran, the government would then be able to test it on Iranian citizens, she said, noting that this process also would generate considerable revenue for the Iranian regime.
The Iranian regime appears ready to administer potential Russian or Chinese vaccines in the country, although neither the medical and pharmaceutical entities nor the public support this course of action.
Iranian regime faces criticism, mistrust
In the absence of influenza vaccines for the public in Iran, Islamic Republic officials secretly imported a limited number of vaccine doses for their own use, with the public only discovering this after reports were leaked about it.
In the case of both treatments and vaccines, regime officials have repeatedly demonstrated they prefer Western medicine -- medications and medical care -- to Chinese or Russian medicine.
They travel to European countries for treatment when they can, and mostly keep it quiet. When it comes to the public, however, their criteria and priorities shift.
Iran has suffered one of the region's worst outbreaks of coronavirus, and in early November was among the countries recording the most new deaths.
The Iranian regime has faced criticism for its mishandling of the coronavirus crisis from the outset, with observers accusing it of being slow to respond.
They also have accused it of inefficient management, secrecy and lies, saying it had attempted to conceal the extent of the outbreak and failed to take protective measures to safeguard Iranian citizens.