Missteps by the Iranian government and the Islamic Revolutionary Guard Corps (IRGC) in containing the COVID-19 pandemic are becoming widely apparent following the latest peak in cases.
Iran has officially recorded more than 5.4 million COVID-19 cases and almost 119,000 deaths since the start of the pandemic, the Iranian government said in its latest update on September 21, and it can be assumed from average daily death rates that the toll has since surpassed 120,000.
More than 30 million people have received a first vaccine dose and 14.1 million people have been fully inoculated in Iran, a country of about 83 million.
Health authorities acknowledge the official figures underestimate the country's real toll.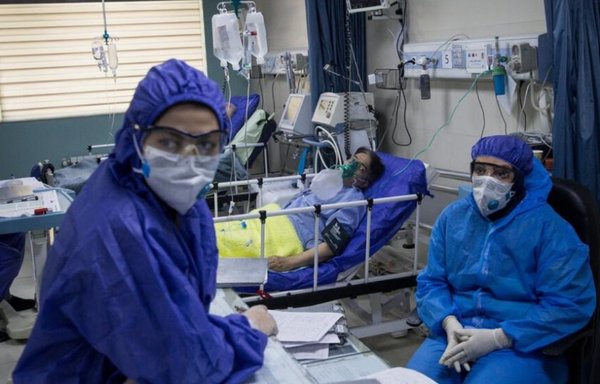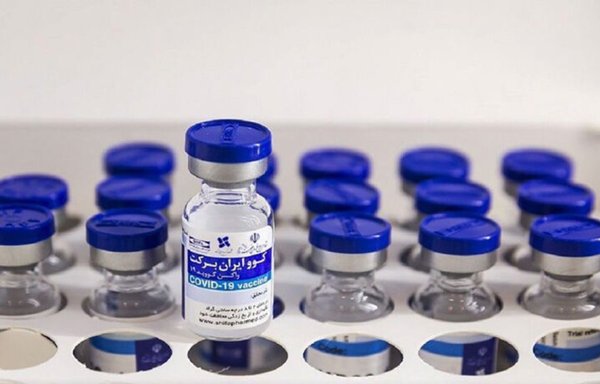 The BBC in August 2020 found that the government's own records appear to show almost 42,000 people died with COVID-19 symptoms up to July 20, versus 14,405 reported by its Health Ministry.
Even domestic news outlets, including the daily Javan, which is close to the regime, have published figures up to three times that of official numbers.
Healthcare workers themselves have confirmed that they were ordered to lie about the cause of death for COVID-19 victims.
"Provincial security officials have told us to write down other terms such as 'respiratory problems' or 'lung disease', or an underlying condition for previously sick patients, as the cause of death on the death certificate," said Dr. Zahra Shojapour, a physician in Khorasan province.
Corruption
Iran's coronavirus response suffered numerous missteps from the get-go.
After an initial period of denial in response to the first cases in February 2020, Iranian leader Ali Khamenei tasked the IRGC with "managing the crisis".
In January this year, Khamenei announced a ban on the import of "Western vaccines", namely American, British and French vaccines.
Tehran also refused a US offer of help for COVID-19 test kits and other medical equipment and medicine.
Khamenei justified his ban with the conspiracy theory that the United States and the United Kingdom could not be trusted and they might intend to test their newly developed vaccines on Iranians.
However, many observers attribute Khamenei's ban to the fact that his office had already paid millions in funds to develop the COVIran Barekat vaccine.
"Barekat had pre-sold its vaccine," Ali Tajernia, a former Majles representative, told the domestic daily Shargh.
"It seems the reason for not wanting to purchase vaccines from Westerners was that Barekat had received 2 million IRR for manufacturing each dose of the vaccine," Tajernia said.
COVIran Barekat is developed by Iranian state-owned Shifa Pharmed Industrial Group, a subsidiary of Barekat Foundation. A majority of Barekat is owned by the Execution of Imam Khomeini's Order (EIKO).
"If we calculate the amount of money the IRGC received for 120 million doses of vaccine, which was supposed to be produced, Barekat received some $1 billion of the taxpayers' money, only not to deliver even one-tenth of that number," he added.
Ignoring the needs of Iranians, the IRGC has also reportedly been involved in transporting Barekat vaccine shipments to Lebanon, Syria and Yemen.
The Iranian regime contributed to the widespread inoculation of members of Lebanese Hizbullah and their families with the Iranian vaccine starting in early July, according to sources cited by Radio Farda on July 23.
Black market vaccines
While Khamenei was forced to change course on Western vaccines, it was not before the IRGC took advantage of the situation to create a black market for inoculations.
Many clinics and medical centres have been covertly purchasing and selling Pfizer, Moderna and AstraZeneca vaccines.
AstraZeneca and Pfizer jabs reportedly cost some 55 million IRR (about $2,000) on the black market.
"Importing such vaccines, especially with the special conditions required to store them, can be carried out only by those who have access to government facilities and equipment, which no private company does," said Mojtaba Sadat Ahmari, a pharmacist.
"That is how come any smooth transportation for the black market could be carried out only by the IRGC and its agents," he said.
Masoumeh Pashaei, a member of the Majles (parliament) health committee, in May confirmed that "a number of COVID-19 vaccines have been removed from the official distribution chain and sold on the black market at very high prices".
"While each dose of the AstraZeneca jab is being sold for up to 250 million IRR on the black market, the actual purchase price of the vaccine is in fact only 3 million IRR per dose at most," she said.