BRUSSELS -- The European Union on Monday (April 12) added eight Iranian security officials, including the head of the Islamic Revolutionary Guard Corps (IRGC), and three notorious prisons to a sanctions blacklist over a 2019 protest crackdown.
The move imposes asset freezes and visa bans, effective immediately.
The listing said IRGC commander Hossein Salami "bears responsibility for serious human rights violations".
Those under his command had "used lethal force to suppress the November 2019 protests in Iran, causing the deaths of and injuries to unarmed protesters", it said.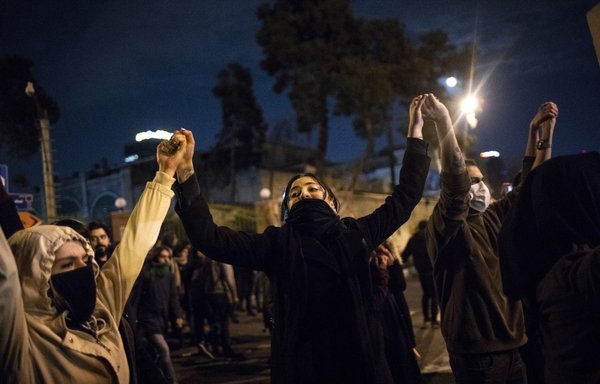 Also hit with sanctions is the head of the Basij paramilitary force, the commander of the IRGC's ground forces, and Iran's police chief.
Three detention facilities where the EU alleged torture of detainees had taken place were put on the blacklist.
In response, Iran's foreign ministry said Monday it is "suspending all human rights talks and co-operation resulting from these talks with the EU, especially in (the fields of) terrorism, drugs and refugees".
IRGC crackdown on civilians
In November 2019, a surprise hike in fuel prices sparked a wave of protests across Iran, before they were put down amid a near-total internet blackout.
Security forces led by the IRGC responded to the protests by shooting at demonstrators in several cities, and detaining and torturing hundreds. Some estimates suggest as many as 1,500 civilians were killed in the protests.
The 2019 protests were of a magnitude rarely seen in Iran following the 1979 Islamic Revolution, and the biggest since 2009 rallies over a disputed election.
Public rage over economic and living conditions has reached a boiling point, and observers have cautioned that the next round of public protests might be far more violent than the 2019 protests.
Reports from Iran in recent months of slowed-down internet speeds and intermittent outages suggest the regime may be trying to tamp down a new round of civil unrest.