European support -- and that of France in particular -- is critical to Iran if it is to navigate its way out of the various crises it is facing, which range from economic collapse to international isolation.
The European Union (EU) has offered to broker talks to discuss Iran's return to compliance with the 2015 nuclear deal, known as the Joint Comprehensive Plan of Action (JCPOA), in order to see a US return and lifting of sanctions.
But so far Iran has rebuffed these efforts.
The EU has been instrumental in enabling Iran to continue to trade amid the sanctions, albeit in a much limited capacity, through its establishment of a special Instrument in Support of Trade Exchanges.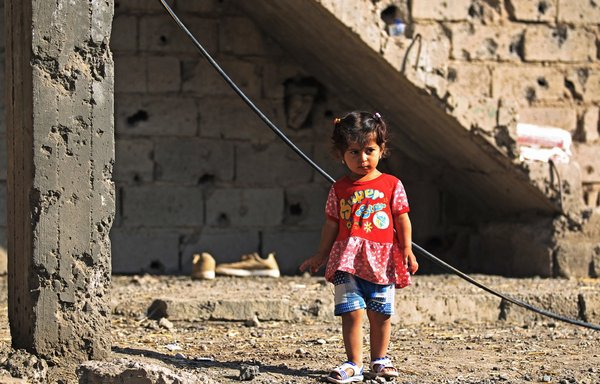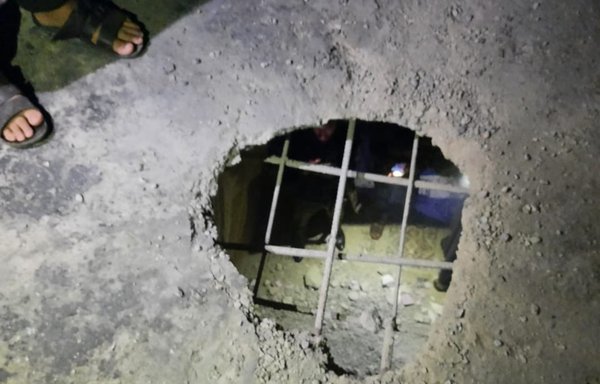 Separately, European countries have granted significant operational rights within the bloc to Lebanese Hizbullah, an Iranian proxy, largely because of France's influence.
France has sought to keep the door open to all Lebanese parties and also to keep the nuclear agreement from crumbling. But it is coming under increasing pressure to push back on both Hizbullah and Iran.
In recent years, an increasing number of countries, including Britain and Germany, have designated Hizbullah as a terror group, amid a growing acknowledgment that its political and military wings are one and the same.
Meanwhile Iran's malign actions, through its proxies in Lebanon and Iraq, have eroded its support in Europe and undermine any positive efforts to improve its situation.
Hizbullah's hegemony in Lebanon
In crisis-hit Lebanon, Iran-backed Hizbullah's hegemony is widely regarded as the source of the country's problems, Lebanese analysts and activists said.
Talks with the International Monetary Fund over a critical aid package have stalled, and many Lebanese lay the blame squarely on Hizbullah.
The party's blatant interference in the state's administration and its insistence on representation in any new government have damaged Lebanon's ability to function and pull itself out of crisis.
France has taken a leading role in trying to break the political deadlock, with President Emmanuel Macron visiting the country twice last year.
Macron put forward a plan for the political parties to form a non-sectarian government of experts that would be tasked with carrying out economic reforms and tackling corruption.
But on March 11, French Foreign Minister Jean-Yves Le Drian said "nothing has happened" since Macron's visits, AFP reported.
"I do believe that it is still not too late, but we're running out of time before total collapse," the French minister added.
The United States supported Le Drian's statement, saying Lebanon's leaders have shown "inaction in the face of multiple ongoing crises".
"The Lebanese people -- we believe they deserve a government that will urgently implement the necessary reforms to rescue the country's deteriorating economy," State Department spokesman Ned Price said.
A new government must not include Hizbullah, insist many Lebanese.
Militias erode support for Iran
In Iraq, Iran-backed militias that have targeted the international coalition fighting the "Islamic State of Iraq and Syria" (ISIS) have further eroded European support for Iran. France is a key member of the coalition.
France is a staunch supporter of Iraqi sovereignty and has worked hard to help Iraq improve its security, development and service sectors.
By attacking Western diplomatic and international coalition interests in Iraq -- and undermining French efforts there -- Iran-backed militias are pushing France away from Iran, say analysts.
On Monday (March 15), two rockets targeted the Iraqi al-Balad air base housing US troops north of Baghdad, AFP reported. Five other rockets crashed into a nearby village, damaging a civilian home.
There was no immediate claim of responsibility, but similar attacks have been blamed on a shadowy network of militias linked to Iran-aligned Kataib Hizbullah.
On March 3, a barrage of Iranian-made rockets slammed into Ain al-Asad military base in western Iraq, which houses international coalition forces.
A February 15 rocket attack on Erbil was claimed by little-known Saraya Awliyaa al-Dam, another group linked to Kataib Hizbullah.
Iranian threats also have extended to Gulf Co-operation Council member states, with Kataib Hizbullah-linked Alwiyat al-Waad al-Haq claiming a foiled January 23 attack on al-Yamamah Palace and other locations in Riyadh.
In a threatening January 27 Telegram post, the group posted doctored images of the monumental Burj Khalifa skyscraper in the UAE being struck by drones.
France supports Iraqi sovereignty
France's position on these attacks has been clear.
The "fight for Iraq's sovereignty is essential", stressed Macron on his first official visit to Iraq last September.
He called for all armed forces in Iraq to be "normalised", referring to a network of militias operating under the auspices of the Popular Mobilisation Forces, some of which are aligned with Iran.
"There are many challenges to guarantee the sovereignty of Iraq, internally and in the region," Macron said, according to Emirati news outlet The National.
Iraq faced "foreign interference from multiple points", he said.
France will "support all official efforts to strengthen Iraqi sovereignty and will deal with Iraq as a fully sovereign country", said Ali al-Shukry, director of the advisory board in the Iraqi Presidency Office, following Macron's visit.
"The attacks carried out by the militias, led by Kataib Hizbullah, harm Iraq's global reputation and standing," said Iraqi political analyst Ghanem al-Abed.
"They are an attempt to drown it in political and economic consequences and international isolation," he said.
"This is what Iran wants," he added, pointing out that the Islamic Republic has pursued a policy "of weakening states and interfering in their affairs to impose its hegemony on them".
Today, France and Iraq's international allies stand with Iraq and its government in resisting the expansion and malign influence of Iran's militias, he said.