AL-UDEID AIR BASE -- US and allied air forces in the Gulf recently concluded a multi-day event that aimed to enhance combat competencies and integration.
The Agile Combat Employment (ACE) event was conducted across the Middle East from February 28 to March 5.
ACE is a concept that leverages networks of bases, personnel, pre-positioned equipment and airlift operations to rapidly deploy and maneuver around the globe.
US Air Forces Central (AFCENT) has been using these principles to conduct missions and train airmen during recent deployments and other military exercises.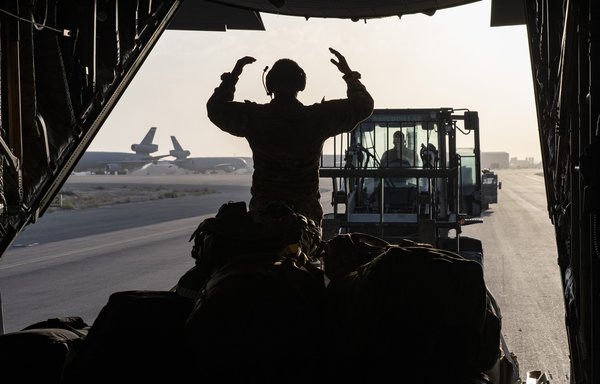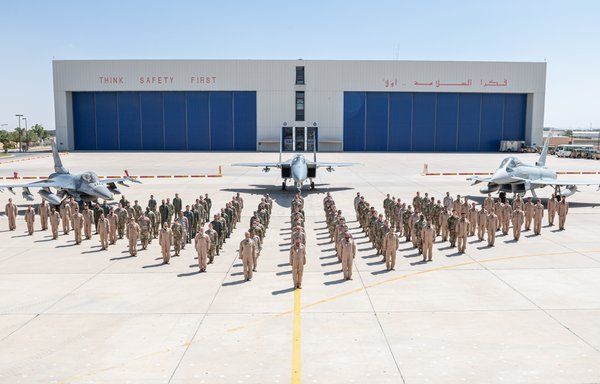 "These capabilities are critical to our regional security and stability mission," said Lt. Gen. Greg Guillot, a AFCENT commander.
"This capstone event helped the command validate and build upon the skills we have been honing over the last few months to ensure AFCENT airmen have the right tools and know-how to execute safe and repeatable ACE elements," he said.
Units throughout the region prepared for the event through regular ACE training events with other regional partners.
"This event underscores our ability to swiftly synchronise force movements and project airpower where it is needed," said Col. Langdon Root, 609th Air Operations Centre Combat Plans Division chief.
"By working closely with partner nations around the theater to integrate these concepts into our everyday operations, we stand ready to solve complex and difficult combat challenges potential adversaries may present," said Col. Michael Egbalic, 9 AF Special Assistant to the Chief of Staff.
The US military says working with regional and joint partners during the event enabled AFCENT to further forge resolute partnerships between multiple nations, which are critical to current and future missions.
"What we do in theater, and how effective we are, hinges on our ability to forge lasting and resolute partnerships," Root said.
Ongoing exercises
Ongoing joint training has given US and Gulf partner nations the ability to quickly and seamlessly form a multi-national interim force, the US military says.
Joint exercises are happening regularly.
A pair of US B-52 bombers flew a multinational patrol mission across the Middle East on Sunday (March 7), in what the US military says was a message to deter aggression and reassure partners and allies of the US military's commitment to security in the region.
This was the fourth bomber deployment to the Middle East this year.
Between January 24 and February 6, US and Emirati land forces assembled at al-Hamra training centre in the UAE to take part in "Iron Union 14", the first joint training drill since the outbreak of the global coronavirus pandemic.
Iron Union is a recurring exercise that is designed to strengthen military-to-military relationships, according to the US Central Command (CENTCOM).
Naval forces from the US, UK and Saudi Arabia separately took part in a tri-lateral maritime exercise in the Arabian Gulf.
"Nautical Defender 21", held January 20 to 29, was part of a series of multi-national maritime security exercises designed to broaden levels of co-operation and enhance military-to-military interoperability.
Countering threats
In addition to the risks posed by Iran and extremist groups, Russia and China are vying for influence in the region, CENTCOM commander Gen. Kenneth McKenzie said during a February 8 address to the Middle East Institute.
But Iran remains the main problem, he said.
"For more than 40 years, the Iranian regime has funded and aggressively supported terrorism and terrorist organisations and defied international norms by conducting malign activities," he said.
These activities destabilise the region, global security and commerce, he said, pointing out that "Iran's actions also contribute to the instability seen in Syria and Yemen".
Taken together, these security challenges underscore the need for co-ordinated US interagency efforts, strong allies and partner relationships, he said.
With regard to Iran, he said, the US presence in the region "sends a series of clear and unambiguous signals of our capabilities and will to defend partners and US national interests".
In addition to its presence on the ground, he added, the US has demonstrated its ability to dynamically move forces in and out of the region, as needed, and to build cohesive partnerships with regional and coalition forces.