AL-UDEID AIR BASE -- US and allied air forces in the Gulf recently concluded their most comprehensive joint operation to date at various installations across the Middle East and beyond.
The multi-day operation from December 17-22 was the capstone event of the Agile Combat Employment (ACE).
ACE is a concept that leverages networks of bases, personnel, pre-positioned equipment and airlift operations to rapidly deploy and manoeuvre around the globe.
US Air Forces Central (AFCENT) has been using these principles to conduct missions and train airmen during recent deployments and other military exercises.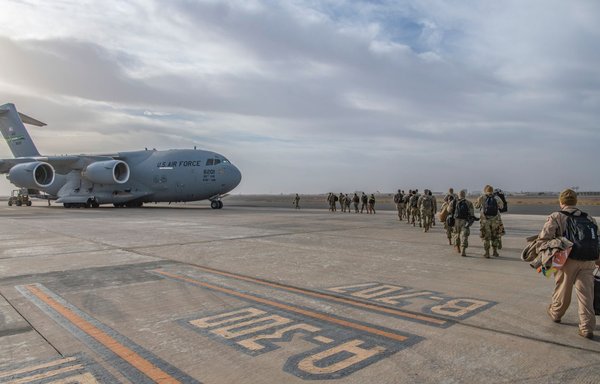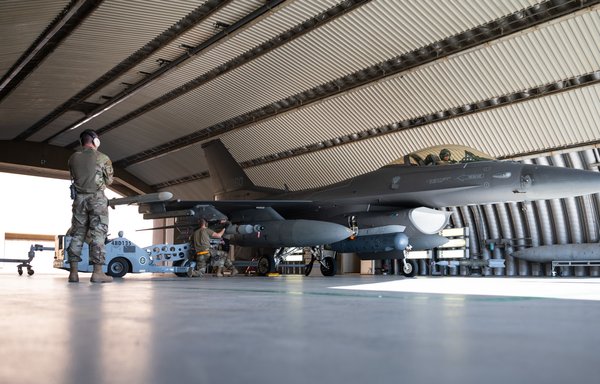 "The ACE capstone event leveraged airmen and assets in the region to enhance theater airpower competencies, validating operational capabilities, command and control, logistics and sustainment, while simultaneously strengthening regional partnerships," read an AFCENT statement on December 23.
"AFCENT's operations continue to evolve as our command remains focused on 21st-century threats within the CENTCOM area of responsibility," said AFCENT commander Lt. Gen. Greg Guillot.
"Increasingly, our presence is shaped by how we effectively deploy, employ and redeploy personnel, equipment and aircraft throughout the theater, integrate as a joint and coalition force, and strengthen relationships with host nation partners," he said.
"This latest ACE capstone event successfully brought all of those elements together and serves as a demonstration of our capabilities and commitment to the region," he added.
The latest iteration of the ACE series was remarkable in the number of joint, coalition and partner nations involved across the region, according to US Air Force Maj. Miles Blocker, who served as lead planner for the operation.
According to AFCENT, the participating airmen strengthened a variety of skills: employing agile airlift in the mobilisation and deployment to various locations, conducting hot-pit refueling and crew-swap operations, establishing dynamic command and control, executing combat search and rescue operations, and integrating partner nations into ground and flying operations.
"By working closely with partner nations around the theater to integrate these concepts into our everyday operations, we stand ready to solve complex and difficult combat challenges potential adversaries may present," said Col. Michael Egbalic at an ACE event in March.
The US military says working with regional and joint partners during the event enabled AFCENT to further forge resolute partnerships between multiple nations, which are critical to current and future missions.
New focus
In late November, the US military outlined a new strategy that will reinforce deployments and bases directed at China and Russia, while maintaining forces in the Middle East adequate to deter Iran and insurgent groups.
Global responsibilities "require us to make continuous changes to our Middle East posture, but we always have the capability to rapidly deploy forces to the region based on the threat environment", said Mara Karlin, a top Pentagon policy official.
In Iraq and Syria, the Pentagon will continue to support the campaign against the "Islamic State of Iraq and Syria" (ISIS) and building the capacity of partner forces, it added.
Iran's nuclear and destabilising activities are of particular concern.
The International Atomic Energy Agency (IAEA) on November 17 estimated Iran's stockpile of highly enriched uranium at 2,489.7kg -- many times in excess of the limit laid down in the 2015 nuclear agreement.
The total amount now includes 113.8kg enriched to 20% up from 84.3kg in September, and 17.7kg enriched up to 60%, up from 10kg, the report said.
In a separate report also issued November 17, the IAEA said there had been virtually no progress in resolving several questions the agency has about the previous presence of nuclear material at undeclared sites in the country.
Over the past decade, Iran's Islamic Revolutionary Guard Corps (IRGC) has allocated a large percentage of its forces and resources towards regional intervention, establishing its presence in Syria, Lebanon, Iraq and Yemen.
Forensic evidence has tied Iran to a host of attacks in the region carried out via unmanned aerial vehicles (UAVs), commonly known as drones, even though Iran adopted this modus operandi in part to hide its hand.