As Lebanon tries to chart its course out of a crippling economic crisis that has devastated its population, Hizbullah's ties to the Iranian regime have left the government with few options to access aid, experts said.
Lebanon is in the thick of its worst economic crisis since the 1975-1990 civil war, compounded by the coronavirus epidemic, with 45% of its population living below the poverty line and tens of thousands out of work, AFP reported.
An economic reform plan the cabinet approved on April 30th aims to unlock foreign aid, restructure the debt and cut back on spending.
Lebanon aims to drum up $10 billion in financial support, on top of $11 billion in grants and loans pledged by international donors in 2018.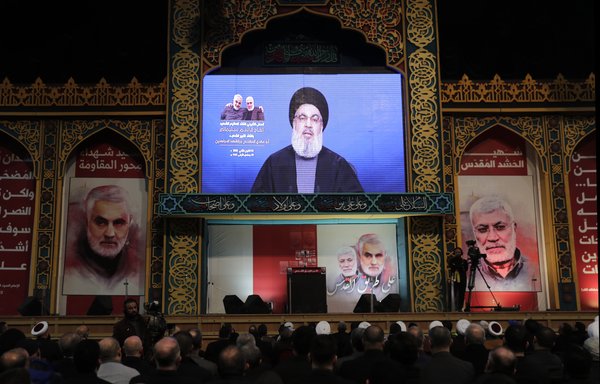 The plan is an attempt to solve the crisis "through financial and accounting tools to obtain foreign aid through the International Monetary Fund", said American University of Beirut associate professor of policy and planning Nasser Yassin.
"Yet it imposes harsh conditions when it comes to social benefits and austerity measures," he said, adding that high inflation and the contraction of the economy will be part of the price.
The economic roadmap comes with a government request for IMF assistance, President Michel Aoun said May 6th, describing it as "a mandatory path for recovery if we negotiate well and we are all fully committed to... reform".
Stymied by Hizbullah
The government, formed in January after protests ousted its predecessor, does not enjoy huge popular support.
But it is backed by key political forces including Hizbullah, which has seats in parliament despite the US, the UK and now Germany labelling it as "terrorist".
"It will be a hard slog, but Lebanon can get back on its feet with a solid reform plan that is front-loaded with international support," said Mohammad Faour, a research fellow in banking and finance at University College Dublin.
"But the main concern is whether internal politics will permit the implementation of a credible plan," he said.
In a televised May 4th speech, Hizbullah chief Hassan Nasrallah said he was not opposed to approaching the IMF to help Lebanon during this crisis, reversing a previous position, but said certain conditions must be met.
"Hizbullah's positions pose a major obstacle to the flow of international aid to Lebanon," economist Sami Nader told Al-Mashareq.
"You cannot ask countries for aid while you create problems with them," he added, noting that the party has been designated as a terrorist organisation and is facing international sanctions.
"Hizbullah is trying to use Lebanon in service of Iran, whose influence in the region is under pressure and declining in both Iraq and Syria," he said.
This pressure Iran is facing -- from a collapse in oil prices, coronavirus and economic sanctions -- is impacting its support base in regional countries, he said, and Hizbullah's base in Lebanon is also suffering as a result.
'Political prices to be paid'
"The only way out of this crisis is to turn to the IMF, which would in turn open the door for other countries to help Lebanon," Nader said. "But there are political prices to be paid, yet Hizbullah is imposing conditions on the fund."
"Lebanon would not have been in this predicament were it not for Hizbullah's domestic and external policies," researcher and political activist Luqman Salim told Al-Mashareq.
He accused Hizbullah of facilitating corruption inside the government, by purchasing the silence of politicians with regard to its arsenal of weapons.
"Not only did it keep quiet about their corruption, it covered up the corruption taking place in its ranks," Salim said. "Because of the party, Lebanon has not a friend left in the Arab region or the world."
Hizbullah follows Iran's agenda, and it prioritises the Iranian regime's interests over those of Lebanon, he said, which explains the party's reluctance to seek international assistance through the IMF.
Lebanon is currently paying the price for its failure to implement certain UN resolutions, he said, noting that its "departure from international legitimacy" with the inclusion of Hizbullah in its government has been costly as well.