In a new round of sanctions on Hizbullah, the US Treasury Department last week designated three Lebanese businessmen -- Nazem Said Ahmad, Saleh Assi and Tony Saab -- for their involvement in providing the party with direct funding.
In a December 13th statement, the Treasury said its Office of Foreign Assets Control had sanctioned the prominent money launderers and their affiliated companies operating in Lebanon and Democratic Republic of the Congo (DRC).
Some of these companies "have generated tens of millions of dollars for Hizbullah, its financiers and their malign activities", the statement said.
"These designations underscore the extent to which Hizbullah and its affiliates engage in illicit economic activity that prioritises the terrorist group's own economic interests over those of the Lebanese people," it added.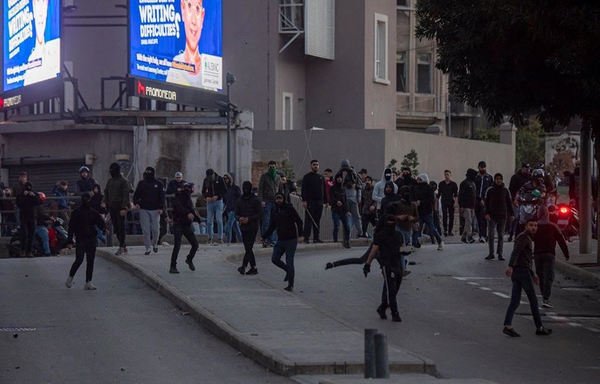 "Hizbullah continues to use seemingly legitimate businesses as front companies to raise and launder funds in countries like the DRC where it can use bribery and political connections to secure unfair market access and evade taxes," said Treasury Secretary Steven T. Mnuchin.
The US "will continue to take action against Hizbullah financiers like Nazem Said Ahmad and Saleh Assi, who have used money laundering and tax evasion schemes to fund terrorist plots and finance their own lavish lifestyles as the Lebanese people suffer", he said.
According to the Treasury, Ahmad, who resides in Lebanon, owns a large collection of artwork that he uses as a front for money laundering activities. He is one of the biggest donors to Hizbullah and works in the diamond trade.
"Art and luxury goods dealers should be on alert to the schemes of money launderers who hide personal funds in high-value assets in an attempt to mitigate the effects of US sanctions," said Deputy Secretary Justin G. Muzinich.
Assi, who is based in the DRC, laundered money through his diamond trading companies and provided financial support to Hizbullah financier Adham Hussein Tabaja, who is on the US sanctions list.
Saab, a Lebanon-based accountant, had provided support to Assi.
Violence against protestors
As it comes under pressure from economic sanctions, Hizbullah has been engaged in a spate of verbal and physical attacks on Lebanese civilians taking part in largely peaceful protests against the country's economic crisis.
Researcher and political activist Luqman Salim told Al-Mashareq that Hizbullah's violence against the demonstrators is organised and serves a political agenda, behind which is Iran and its Islamic Revolutionary Guards Corps (IRGC).
Hizbullah "has threatened the use of violence since the early days of the protests, and used it in several ways, including motorcycle raids on Martyrs' Square", Salim said.
But what is more dangerous than Hizbullah's attempts to stifle the protests in Beirut and its southern strongholds is Hizbullah chief Hassan Nasrallah's justification of the political violence, he said.
According to Salim, Hizbullah is "experiencing a crisis of political discourse".
In a December 13th speech, Nasrallah accused the US of attempting to "blackmail" the Lebanese people, sully his party's image and spread "fake news" about the violence its supporters perpetrated during the demonstrations.
On December 11th, Salim said, Hizbullah supporters burned down the tent he had set up in Beirut's Martyrs' Square, where he had been conducting dialogue sessions and seminars.
Impact of sanctions
Nasrallah "was too proud when he claimed his party is above the sanctions and would not be affected by it", only to later backtrack and say the impact is collective and the sanctions have affected the Lebanese people and his party, Salim said.
What is having a bigger impact on Hizbullah than the US sanctions is the "economic collapse of the entire corruption network", said Makram Rabah, who lectures at the American University of Beirut's history department.
The economic sanctions "are having an impact on Hizbullah and Iran", he told Al-Mashareq, noting that they have affected Iran's ability to come to the rescue of affiliated factions in the countries in which it has a presence.
Hizbullah is ramping up the violence to end the political protests, he said, as it believes it will be able to convince civil society that chaos is much worse than having its party remain as part of the system.