Lebanon is facing an economic crisis, but the international community has been hesitant to help it because of Hizbullah's domination of the political decision-making process and its ties to Iran, politicians and economists said.
President Michel Aoun on Monday (April 6th) called on international donors to provide financial assistance to Lebanon as it grapples with a severe economic downturn compounded by the novel coronavirus (COVID-19) pandemic.
Speaking during a meeting of the International Support Group for Lebanon, he specifically urged donors to unlock $11 billion in grants and loans they pledged during a Paris conference in April 2018, AFP reported.
The call comes as his government prepares to launch a long-awaited reform plan demanded by international partners, though experts have warned that Hizbullah's influence may prevent the country from receiving assistance.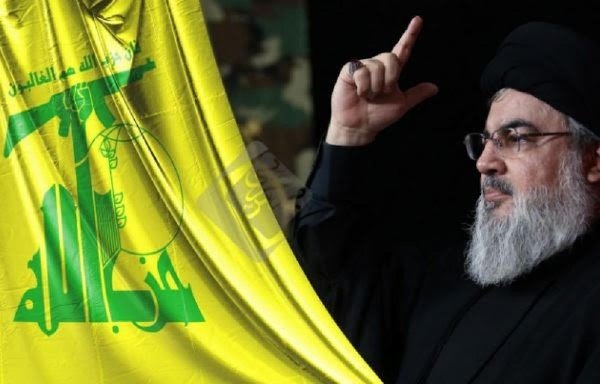 Hizbullah initially opposed what it deemed "foreign interference" in Lebanon's economy, but secretary-general Hassan Nasrallah later rolled back his position, saying an IMF financial rescue package could be accepted under "reasonable conditions".
Prime Minister Hassan Diab on March 7th announced Lebanon would suspend payment on a $1.2 billion Eurobond. (The total debt and interest Lebanon has to pay in 2020 amounts to $4.6 billion).
Diab reaffirmed the government's "commitment to the vision of stability and growth proposed at the April 2018 Cèdre conference", adding that the reforms "will be implemented because they are necessary to relaunch the economy".
Minister of Finance Ghazi Wazni on March 12th announced that Lebanon's plan to address its economic crisis will meet the IMF's recommendations.
He said Lebanon needs between $25 and $30 billion in assistance over the next five years to pull out of the crisis.
Hizbullah may cost Lebanon support
"Hizbullah's implementation of Iran's agenda in the region has left Lebanon in international and global limbo," Kataeb parliamentary bloc member Elias Hankash told Al-Mashareq.
The party's "entanglement in the wars of the region and fiery statements against the Gulf states and the international community" have jeopardized Lebanon's relations with the international community, he said.
There has been reluctance to provide Lebanon "with the support it desperately needs to pull itself out of the bankruptcy in which it is mired", he said.
Hankash noted that Hizbullah, which previously opposed any assistance from the IMF, "changed its mind after Iran accepted assistance from the IMF".
He called on Hizbullah and Lebanese groups in its orbit to "disavow their external ties, Lebanonise their political activity and focus their attention solely on Lebanon, which is burning".
In this way, "efforts can be combined to pull Lebanon out of the current crisis".
The Lebanese government "needs more than $15 billion in the short and medium term, an amount that can only be obtained from the IMF", said a Lebanese economist and financial expert who asked not to be named.
"In order for the Lebanese state to obtain these funds, it must hold early parliamentary elections and form an independent government," he told Al-Mashareq.
"The government of Hassan Diab is not independent -- in form or substance -- from Hizbullah's domination, and therefore cannot hope to receive assistance from the international community," he said.
"The international message to Lebanon is clear, and it is that Hizbullah cannot remain in control of the political decision-making process at a time when Lebanon is most in need of external assistance," he said.
This is especially the case "now that the government has become delinquent in paying its Eurobond", he noted.
The government "is required to institute reforms, fight corruption and distance itself from regional conflicts", he added.
Cèdre funds remain on hold
Diab's government "has not received political support, internationally or from the Gulf [states], since it was formed and won the confidence of Parliament about two months ago," said economist Violette Ghazal al-Balaa.
This is because "the international and Arab communities view it as a Hizbullah government", she told Al-Mashareq.
Diab has tried in vain, through direct contact and through the Minister of the Interior, to arrange a tour to drum up support for the government, she said.
"But those efforts were recently scuttled by the shock of the coronavirus pandemic, which closed the borders between countries and isolated them from each other", she said.
Al-Balaa said the government's decision to suspend due payments is viewed by the international community as "a stance that is in line with those of Hizbullah".
Hizbullah declared its categorical rejection of any IMF assistance, then later expressed some flexibility about it, "albeit too late, after Lebanon officially announced that it is suspending payment" on the Eurobond, she said.
She noted that the funds pledged at the Cèdre conference will remain on hold because of the political opposition to the implementation of the stipulated reforms in exchange for the release of $11 billion.