As the Iranian regime focuses on regional intervention and maritime mischief, Iranians continue to grapple with the free fall of the currency, ever-increasing inflation, unemployment and economic uncertainty.
The number of children and minors who are forced to work is on the rise in Iran. And in the past year, government retirees and workers have sporadically gathered in protest in different cities to raise their concerns about low wages.
The official point-to-point rate of inflation was around 40% last year compared to the year prior, and has risen to over 60% compared with the same time last year. Yet government employees received only a 20% raise this year.
While the government spends an increasing amount on the Islamic Revolutionary Guard Corps (IRGC), the budget allocated to the public is shrinking every year.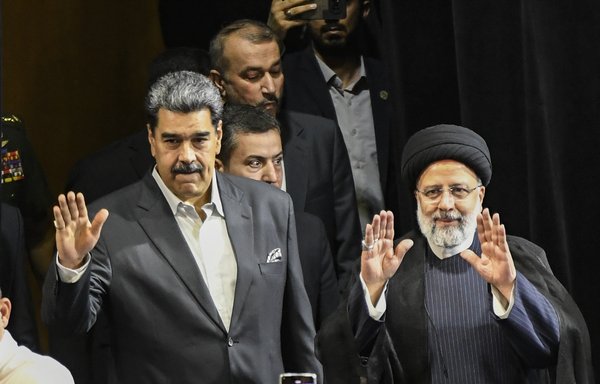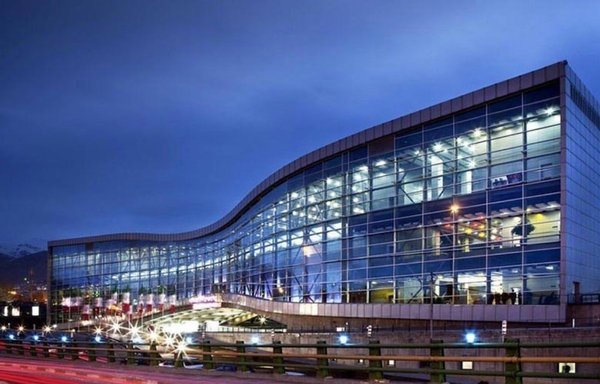 The IRGC's budget grew by 28% from last year, and the conventional military (Artesh), gained 36%. The police force -- partly responsible for oppressing this year's protests -- meanwhile received a 44% raise.
Iran's major cities are choked with pollution that has become progressively worse over the past decade, causing more school and office closures every winter.
Yet the government slashed the 2023-2024 budget allocation to the "Initiative to Combat Air Pollution" by more than 10% compared to last year.
The Pardis Cineplex entertainment hub had to close its doors June 12 as it did not have running water due to the amount of money it owes the government.
Tehran's Water and Sanitation department employees came to the cineplex and cut the water pipes, the complex announced, adding that it would return the money patrons had paid for tickets.
Even residents who pay their water bill regularly are not saved from stoppages.
As has been the case in most previous summers, Tehran residents are left without running water for hours at a time on some days.
"The government claims it does not have enough money, so we can't get a raise, but it spends millions of dollars on the IRGC and the IRGC's investments and companies," said a public school teacher in Tehran.
"There is not enough water, or electricity, or gasoline. Every month the government announces a new shortage, yet it spends plenty of money on military activities," she told Al-Mashareq on condition of anonymity.
Iranian threats in Gulf
The Iranian regime is meanwhile flexing its military power in the Gulf and frequently harasses foreign ships as they pass through the Strait of Hormuz.
On July 5, the US military blocked two attempts by the Iranian navy to seize commercial tankers in international waters off Oman.
Attempts to attack unarmed, civilian vessels run contrary to Tehran's claims that it seeks peace and security in the region, as these challenge the safety and security of all merchant vessels in the Strait of Hormuz, US officials have said.
In a May statement, the US Navy's Bahrain-based 5th Fleet said it was working with allies and partners to protect the crucial chokepoint into the Gulf.
"We've seen repeated Iranian threats, arm seizures and attacks against commercial shippers who are exercising their navigational rights and freedoms in international waters and strategic waterways of the region," US National Security Council spokesman John Kirby said May 12.
Also in May, Iran's navy boasted about its first circumnavigation.
"News seem to travel awfully slowly to the Iranian military," said an Iranian navy analyst, who did not wish to be named. "It brags about circumnavigation as though it has just discovered it, after five centuries!"
"The Iranian regime has so many issues to deal with, including its navy's obsolete equipment, that circumnavigation should be the absolute last thing on the officials' mind."
Debt collection attempts
In June, Iranians officials said that over $100 billion of the country's money is blocked in multiple countries, for various reasons, including sanctions.
President Ebrahim Raisi traveled to three Latin American countries, also isolated and under sanctions, in search of the money Iran is owed, as well as further collaboration.
Raisi visited Venezuela, Cuba and Nicaragua in June, signing 25 new agreements with Caracus, amid speculation that he had asked for the money Venezuela owes Iran during his visit.
"I wish other countries would not pay Iran the money it is owed, as it would mean more cash for the regime's pockets," an economist told Al-Mashareq, on condition of anonymity.
"The only place any incoming amount of money would end up at is the IRGC, and eventually in Iraq, Yemen or Syria," he said. "None of it would be spent on Iranians."
"So I think we would be better off if the money is saved in another country for sometime in the future -- perhaps for future Iranian generations," he said, adding that there is little hope Iran could get any money from Venezuela.
Iranian automobile manufacturer SIAPA CEO Mohammadali Teimouri said February 23 that SAIPA's "policy is to focus on Russia and Venezuela as its two main target markets".
SAIPA has sent the first batch of 1,000 vehicles to Venezuela already, and 2,000 more vehicles are ready to be exported "as soon as the currency for the purchase is transferred", he said.
While Iran is manufacturing cars for export, ironically, the Majles (Iran's parliament) has passed a bill to allow the import of used foreign cars for the first time ever, which is yet another sign that the country's economy is in deep trouble.