Iran is hoping to inject $450 million into its economy by selling cars to Russia, Belarus and Venezuela.
But "half-baked" deals, troubles with export certification and complaints about low-quality automobiles have hampered the plan, and the Iranian public and automakers are set to suffer the consequences, analysts say.
Iranian officials and auto executives have clouded the situation with statements remarkable for their lack of clarity.
In February, the Iranian automaker Saipa signed a $450 million contract to export 45,000 vehicles to Russia over the next three years, TASS, a Russian news agency, reported.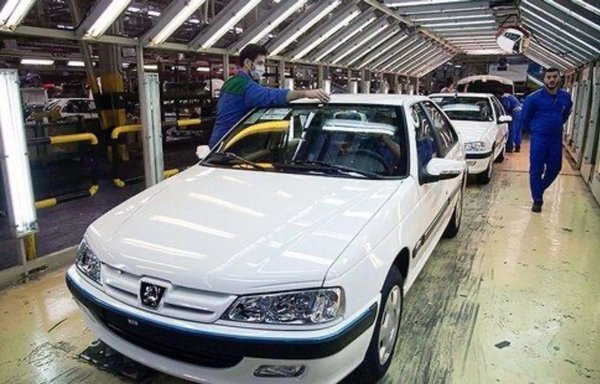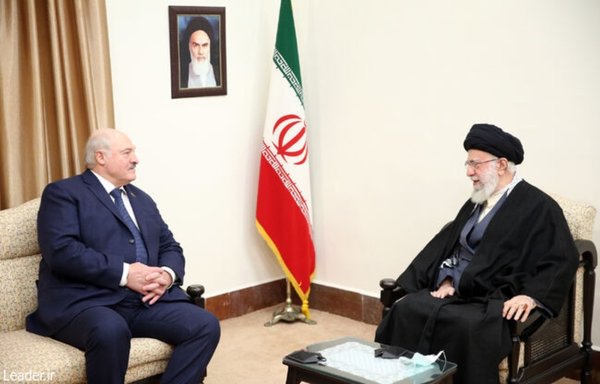 "We planned to initiate sales from June 1. According to our plan ... we want to bring in 1,000 cars [by June]," Alexander Stepanov, CEO of Russian company Best-Motors, told reporters March 27.
The company plans to sell at least 10,000 cars and open up to 120 dealerships across Russia during the first year, he said.
But the deal may violate regulations under the Russian-dominated Eurasian Economic Union (EEU or EAEU), whose other members include Belarus, Kazakhstan, Kyrgyzstan and Armenia.
Despite Saipa's claim that the company certified its cars in Belarus for sale in Russia, the relevant database has no proof of such certificates, according to Russian Automobile, an insider Telegram channel.
Mixed messages
SAIPA CEO Mohammadali Teimouri has added to the confusion about the deal.
The automobile manufacturer's policy is to focus on Russia and Venezuela as its two main target markets, he said on February 23.
SAIPA has already sent the first batch of 1,000 vehicles to Venezuela, and 2,000 more vehicles are ready to be exported to that country "as soon as the currency for the purchase is transferred".
Teimouri also said SAIPA had signed an agreement with Belarus to export 45,000 cars to that country within three years.
The two countries plan to co-operate to manufacture vehicles, he added.
When asked at a news conference whether SAIPA cars would be directly exported to Russia, Teimouri said that point was unclear because of the sanctions imposed on Russia and that the cars may need to be sent to Russia by way of Belarus.
It remains unclear whether the 45,000 cars that are being sent to Russia, according to Tehran and Moscow, are the same 45,000 cars that are to be exported to Belarus, as Iranian officials have not clarified the count.
On November 28, the semiofficial Fars News website reported that Tehran and Moscow had signed a memorandum of understanding (MoU) for auto exports, based on which $300 million worth of Iranian cars would be exported to Russia.
The fate of those exports is yet to be determined, as the automaker is still awaiting certification in Russia.
"Iranian automaker Iran Khodro has sent a car to Russia [to be evaluated] and will be in contact with Russian private companies to sign a contract for auto exports," Omid Ghalibaf, spokesperson for Iran's Ministry of Industry, Mine and Trade, said in February.
Meanwhile, Iran's Tasnim News quoted Ghalibaf as saying that while negotiations with Moscow are under way, "there are currently no direct agreements between Iranian automakers and Russia".
Iranian media have reported that SAIPA is testing three models of its vehicles in order to estimate their performance on Belarusian and Russian roads.
All of this information, much of which is vague or contradictory, suggests that the deals are half-baked. Russia has yet to allow Iranian vehicles to enter its territory, and Venezuela has not paid for the second batch of cars from SAIPA.
Regime emptying public's pockets
Tehran's claim that deals with Russia or Belarus will inject $450 million into the flagging economy are baseless, because in reality the Iranian auto industry and consumers will suffer, analysts say.
"The three models of vehicles that are designated to be exported to Russia and Belarus within the next few years need to be priced now for later export," an Iran-based journalist who follows the auto industry said on condition of anonymity.
"Iranian automakers would be losing money as they purchase parts using a volatile exchange rate, while they would have to sell the vehicles at the initially agreed price when the manufacturing process is complete," he told Al-Mashareq.
Iranians have long been grappling with very high prices for both domestic and imported cars, to the point that accessing reliable vehicles has become overwhelmingly difficult for many middle-class Iranians.
Currently, to purchase a brand-new vehicle, Iranians have to register and make a down payment, then wait for months to receive the car.
Although officials say the rate of production will increase as export deals are signed, exports will likely decrease the number of vehicles available to the public, which would cause the prices to increase even more amid high demand.
Low-quality cars
Since the early days of Iran's "national cars", Iranian vehicles have received criticism for being low quality and unsafe, to the point that many have referred to them as "death cages".
Each year, hundreds of fatal road accidents in Iran perpetuate the cars' poor image.
An auto mechanic who works for SAIPA and wished to remain unnamed said that Iranian cars' shoddiness is probably why Moscow, although it may be desperate for cars amid sanctions, has set tough conditions for the deal.
"Iranian cars do not have a good reputation, which is why Russians are testing the vehicles before allowing them in their country," he said.
"The Iranian government cares only about benefitting from these deals with other sanctioned countries when it would be much better for the auto industry, and ultimately the public, to invest money in research and manufacturing to produce better parts and cars," he told Al-Mashareq.