This winter, as it has done most years for a decade, the Iranian government has issued red alerts for Tehran and five other major cities, warning the elderly and those with pre-existing conditions not to leave their homes.
Schools and government offices have been closed off and on since November, as a result of "dangerous weather conditions" that can be largely attributed to high levels of pollution -- a direct consequence of poor governance, analysts said.
In 2022, Iran was number 13 on the list of the 20 most polluted countries.
The government's mismanagement of refineries and the lack of appropriate standards in car manufacturing have contributed to severe pollution in all large cities over the past two decades.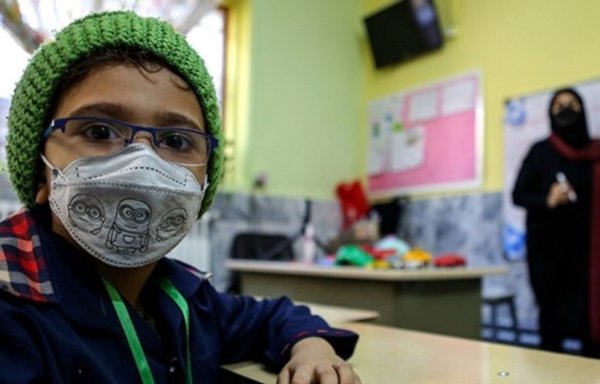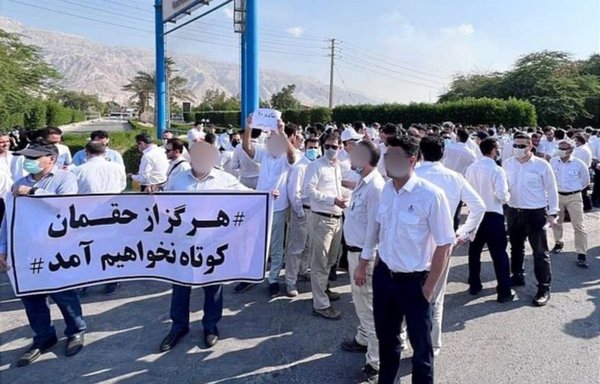 Burning mazout -- a low-grade heavy fuel oil that is broken down and turned into diesel oil in developed countries, but increasingly is being used to fuel Iran's power plants -- is another major contributor to pollution.
Air pollution is prevalent year round but gets much worse over the winter.
In Tehran, for the past two weeks, Air Quality Index measurements have averaged 170, in the "red" and "unhealthy" zone. Many days the measurement has risen to "dangerous" levels.
Per Tehran's Air Quality Monitoring station, the capital did not have a single clean air day in 2022, even in the spring, when the winds help decrease pollution.
This winter, the domestic daily Etemad reported, the density of Tehran's sulfur dioxide is 32% higher than it was three winters ago.
The government claims only 10% of Iran's power plants use mazout, and that the low-quality fuel is not the reason for the increasingly severe pollution in Iran's major cities.
Many experts disagree, but they also point to other factors, such as poor urban planning and the overwhelming number of old vehicles and buses -- most of which are not manufactured according to international standards.
The dated technology and equipment Iranian oil refineries use is another significant factor, with Iran unable to update and replace this equipment as it is under international sanctions.
And the situation is moving in the wrong direction -- the Islamic Republic's interventionist actions, expansionist policies and illicit methods to circumvent sanctions have prompted even more sanctions.
No trust in the government
The government's misplaced priorities and disregard for the health and welfare of its people have meanwhile pushed pollution to the bottom of its list of priorities, analysts said.
"My daughter is 8, and goes to a private school," said Mona, a mother in Tehran who spoke with Al-Mashareq on condition that only her first name be used.
"We pay all this money in tuition, but she has missed most of her first three years of elementary school because of the COVID-19 pandemic and pollution," she said. "Online schooling is simply not the same as being in the classroom."
The Iranian people could play a role in reducing pollution, an Iran-based university professor of sociology told Al-Mashareq, asking that his name be withheld.
They could turn down the thermostat, carpool or use public transit, he said.
But "members of the public rightfully do not trust the government at all", he said. "So they sometimes go out of their way to do the opposite of what they are asked to do, which is understandable."
Health and safety issues
In mid-January, the Council for Co-ordinating Iranian Oil Workers' Protests announced that staff and contract workers in multiple oil and gas facilities and refineries across the country have gone on strike.
The strikers work in 11 facilities in different parts of southern Iran, home to most of the country's oil industry.
In past years, contracted oil and gas sector workers have protested against difficult work conditions and low pay, demanding staff positions or permanent contracts.
This year, employees have joined the protests against low pay and insufficient benefits.
Since August, oil and gas workers have been demanding increases in their salaries and pensions, reduced taxes, improved health insurance and the implementation of necessary repairs to worn-out oil and gas facilities.
If older facilities are not properly maintained or upgraded, they can pose health and safety issues to those who work there.
Protesters have called attention to a section of the Petroleum Act of Iran (Article 123, Section 10), which the Majles (Iranian parliament) approved in 2014.
This legislation, which has never been implemented, focuses on raising base salaries for oil and gas sector workers.
As their demands continue to be unmet, there are concerns that oil and gas workers might choose to take their skills elsewhere.
The latest immigration data from Iran's Immigration Monitoring Centre notes that in 2021, there was a 35% increase in the country's asylum-seeking migrants, with 20,500 Iranians seeking refuge in Western countries.