Evidence suggests China's J-10 fighter jet would be of limited use for airstrikes in the event Beijing went ahead with an invasion of Taiwan or any other conflict involving land-based targets.
China's sabre-rattling has intensified in recent years under President Xi Jinping, and Russia's invasion of Ukraine has further deepened worries in Taiwan that Beijing might move similarly to annex the island.
Beijing considers self-ruled, democratic Taiwan a part of its territory, to be taken one day -- by force if necessary -- and the island lives under the constant fear of a Chinese invasion.
Beijing's military options could range from an air and/or maritime blockade to a full-scale amphibious invasion to seize and occupy some of its offshore islands or all of Taiwan.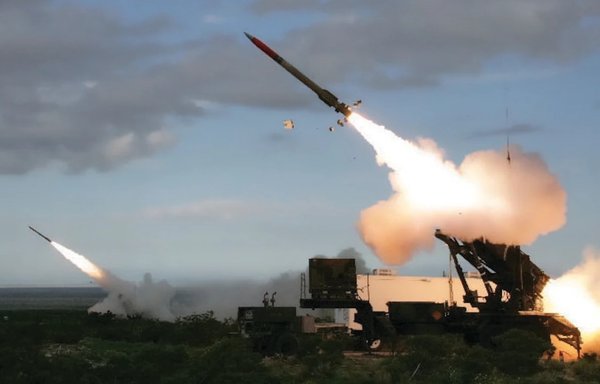 With the J-10 making up the backbone of the People's Liberation Army Air Force (PLAAF), Beijing would likely have to lean on the fourth generation fighter's limited ground attack capabilities in such scenarios.
While all fourth generation fighters are expected to conduct both air-to-air combat and ground attack missions -- including the suppression of air defences -- the J-10 is particularly limited in the latter by a variety of factors.
Designed primarily as an air-to-air fighter, the J-10 is equipped with a secondary air-to-ground capability that China has spent years developing.
"Increasing demands for air-to-ground operations called for an in-depth redesign of the J-10 to accommodate terrain-following radar, more and sturdier hardpoints, and entirely new targeting, flight control and navigation systems," according to Global Security.
However, the single engine J-10 is still limited in its ability to carry large amounts of fuel and weapons, especially compared to dedicated ground attack aircraft.
It is handicapped by the limitations of China's air-to-surface munitions.
While the J-10 can be equipped with the 500kg LT-2 laser guided bomb, it would most likely have to rely on the KD-88 air-launched cruise missile (ALCM) -- the PLAAF's mainstay -- and the YJ-91 ALCM.
The two missiles are designed to be fired at stand-off distances to avoid adversary air defences.
While the KD-88 has a range in excess of 180km, observers have noted that it has low stealth performance and a lack of modularity.
Additionally, both the KD-88 and the YJ-91 were originally designed as anti-ship missiles, which suggests that they may have difficulty hitting targets with smaller electronic signatures.
Cruise missiles in general typically fly at a relatively low speed, which can make them vulnerable to being shot down by air defence systems.
Taiwanese defences
Upgrades to Taiwan's surface-to-air missiles are likely to hinder the J-10's ground strike capabilities.
The United States last year gave preliminary approval for Taiwan to purchase "more than four" US-Norwegian-made NASAMS (Norwegian Advanced Surface-to-Air Missile System) air defence systems.
The NASAMS defends against unmanned aerial vehicles (UAVs), helicopters, cruise missiles, unmanned combat aerial vehicles (UCAVs) and fixed wing aircraft.
It can use a variety of missiles, including existing air-to-air missiles such as the AMRAAM and AIM-9 Sidewinder.
Taiwan's US-provided Patriot missiles pose a threat to the J-10 and its cruise missiles.
The island is equipped with the PAC-2 missile, which has a range of 160km -- near the maximum range of a J-10 firing a KD-88 missile.
The United States last December proposed selling Taiwan as many as 100 of its most advanced Patriot air-defence missiles along with radar and support equipment in a deal valued at $882 million.
The potential deal would include 100 Patriot PAC-3 Missile Segment Enhancement (PAC-3 MSE) missiles, which provide increased performance, greater altitude and range than the regular PAC-3.
The PAC-3 MSE, fielded in 2015, features larger, dual pulse solid rocket motors; larger fins; and upgraded actuators and thermal batteries to achieve greater speeds and manoeuvrability for defeating more-advanced ballistic and cruise missiles.
Aided by other improvements to guidance, structure and software, the PAC-3 MSE can defend a significantly larger area than its predecessors could.