Despite being touted as comparable to the US-made F-16 Fighting Falcon, China's Chengdu J-10 Vigorous Dragon is attracting few potential foreign purchasers.
The development of the J-10 began in 1988, marking China's first attempt at designing a fourth generation fighter. It features a delta wing and canard design, with fly-by-wire flight controls.
The initial version of the fighter, the J-10A, was fairly obsolete when it entered service in 2004.
The J-10B, the next version of the fighter, had its first flight in 2008 and entered service in 2014 with air-refuelling capability and improvements in its thrust-vector capabilities and radar technologies.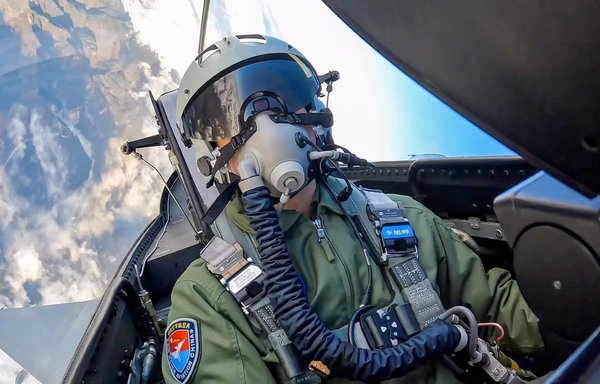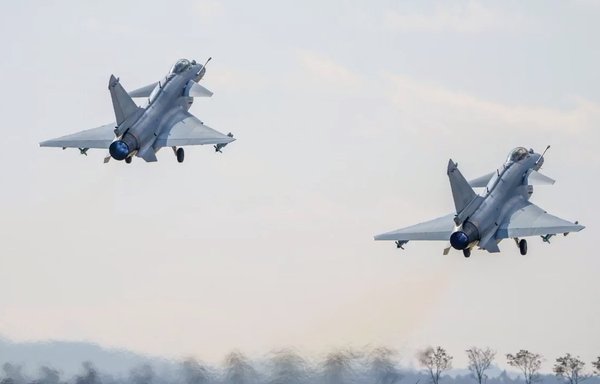 The latest variant is the J-10C, which has upgraded avionics and features a new jet engine intake and a domestically produced engine. The J-10C can utilise newer Chinese long-range air-to-air missiles.
The latest model reportedly features capabilities including beyond-visual-range engagement, precision air-to-ground strike, digital glass cockpit instruments, in-flight refuelling and electronic warfare.
A 'doubtful' future
Despite its purported capabilities, few foreign militaries have expressed interest in the J-10.
Since 2018, the Chengdu Aircraft Industry Group has hawked an export model of the aircraft dubbed the J-10CE.
Typically, manufacturers downgrade export aircraft by removing the most sensitive systems.
"The future of the J-10 remains doubtful," Charlie Gao noted in a March 2021 article for the National Interest.
"The J-11 is far more capable in most aspects than the J-10 and has more potential for development, and China appears to be continuing R&D [research and development] and developing that fighter."
"The J-10C is currently more capable in the air-to-ground realm as a result of its usage of NATO standard pylons, but this may change in future versions of the J-11," he noted.
While the 1980s-era F-16 continues to be exported 40 years after its introduction and remains widely operated in more than two dozen air forces, Beijing only recently found its first J-10 export customer: Pakistan, a country that China has overwhelming economic and political influence over.
The Pakistan Air Force (PAF) in March 2022 received the first six of as many as 36 J-10CE aircraft.
Another six were delivered in September.
For some time, Pakistan's JF-17 marked a considerable obstacle to the sale of J-10s.
The JF-17 Thunder combat aircraft, jointly developed by the Pakistan Aeronautical Complex and China's Chengdu Aircraft Industry Corp., is a low-cost fighter with a Chinese airframe, equipped with Western avionics and powered by a Russian jet engine.
Pakistan has commissioned more than 100 of the aircraft since 2007.
"While the J-10 is more advanced than the JF-17, they both clearly occupy a similar light-fighter niche, and Islamabad is more committed to procuring and evolving the jet which it already has partial ownership over," the National Interest reported in November 2019.
"The cheaper JF-17 also happens to have scored export orders elsewhere in Asia and Africa in place of the J-10."
Faulty equipment
Pakistan's experiences with the JF-17 may signify future problems with the J-10.
The JF-17 has recorded a string of crashes since its induction, casting serious doubts on the quality of Chinese-co-manufactured aircraft and of their engines.
A media report in 2012 listed a string of 12 crashes over 18 months, affecting several JF-17s and Chengdu F-7 fighter jets bought from China.
More recently, most of the JF-17 fleet last August were grounded for lack of spare parts for the RD-93 engine, Hindustan Times reported.
A large number of the RD-93 engines installed in the JF-17 aircraft have developed cracks in guide vanes, exhaust nozzles and flame stabilisers, according to the report.
Such issues are not just limited to fighter aircraft.
Pakistan has been facing serious mechanical problems with its four Chinese-made F-22P frigates since 2009, according to defence think-tanks.
The frigates were delivered to Pakistan between 2009 and 2013 under a $750 million deal with China inked in 2005.
In February 2022, the Pakistan Army found quality and reliability issues with the VT-4, the main battle tank built by China North Industries Corp. (Norinco) for overseas export, the Economic Times of India reported at the time, citing undisclosed sources.
Pakistan's 203mm towed heavy artillery guns imported from China have contributed their share of headaches too.
"China-made weapons are not just technologically inferior, they also remain untested on the battlefield, unlike weapons from the United States and many of its allies," Alexander Vuving, a professor at the Daniel K. Inouye Asia-Pacific Centre for Security Studies in Honolulu, Hawaii, told The EurAsian Times in June.
For many buyers of Chinese military equipment, the main factors are "price and politics, with corruption playing a prominent role", he said.