China's foreign military sales have long been plagued with another problem beyond issues with limited capabilities and technology: no one wants to be allies with Beijing.
"As China's global stature has grown, many expected that its weapons exports would reflect its place on the world stage. Yet after decades of trying, that simply hasn't happened," Richard Aboulafia, a managing director at AeroDynamic Advisory, wrote for Foreign Policy.
"Essentially, few want to partner up with Beijing," he wrote.
"Snazzy weapons mean a lot less if you don't have friends."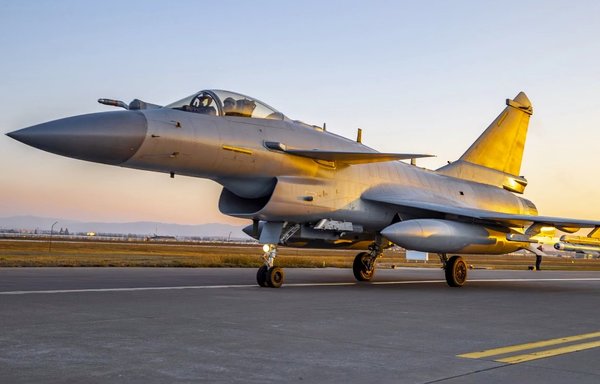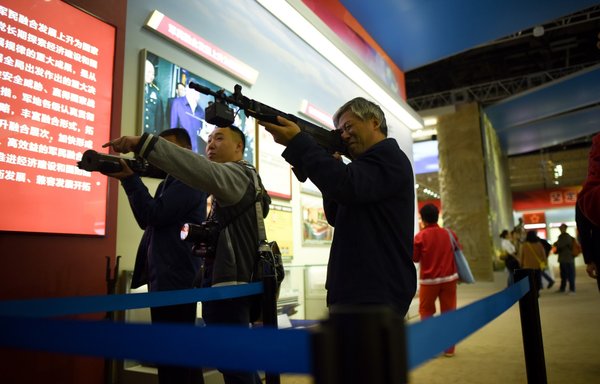 Two decades ago, trade and aerospace technology journals predicted that China was poised to overtake Russia as the combat aircraft provider to the developing world.
Fast forward to today and the numbers clearly show that this has not happened, Aboulafia said.
Between 2000 and 2020, China exported just $7.2 billion worth of military aircraft, according to the Stockholm International Peace Research Institute.
In comparison, the United States exported $99.6 billion worth of combat aircraft, Russia came in second at $61.5 billion, and even France lapped China, at $14.7 billion.
There have been few signs of upward momentum for China.
"The best explanation for this failure is China's foreign policy," Aboulafia said.
Worsening disputes with India and Vietnam make them rule out China as a weapons provider.
Malaysia and Indonesia are also too wary of Beijing's ambitions to consider acquiring a Chinese fighter jet.
Additionally, China's relatively closed economic system means that potential customers whose economies rely on exports have little to gain, as China wants to be a globally dominant export manufacturer, said Aboulafia.
An unfriendly neighbour
From the South China Sea to Central Asia, Beijing's aggressive quest to expand its geopolitical and military influence has squashed demand for its weapons in the region.
China's intimidation and threats against Taiwan have become more obvious in recent months, and Russia's invasion of Ukraine has further deepened worries in Taiwan that Beijing might move similarly to annex the island.
Beijing considers self-ruled, democratic Taiwan a part of its territory, to be taken one day -- by force if necessary -- and the island lives under the constant fear of a Chinese invasion.
In 2022, China conducted more than 1,700 incursions into Taiwan's air defence identification zone (ADIZ), up from 969 in 2021, according to AFP's database. Taiwan's Defence Ministry said it recorded about 380 incursions in 2020.
China's military exercises in the waters surrounding Taiwan -- the most recent of which were held January 8 -- also have affected global shipping lanes.
Meanwhile, tensions between China and Japan have been rising steadily, as Beijing claims the Senkaku Islands, an uninhabited Japanese-controlled chain in the East China Sea.
China also claims almost all of the South China Sea, through which trillions of dollars in trade passes annually, with competing claims from Brunei, Malaysia, the Philippines, Taiwan and Vietnam.
In Central Asia, Beijing has in recent years been floating the idea of the return of "its" territories in its media to gauge the reaction of the local population in what observers say is a direct threat to the region's sovereignty.
Beijing has also been pushing a massive infrastructure drive to connect mainland China to the Horn of Africa via a network of military and commercial facilities.
As part of its "String of Pearls" strategy, China's sea lines run through several major ports from the Maldives to Bangladesh, Sri Lanka, Pakistan, Iran and Somalia.
Beijing's global infrastructure drive, known as the Belt and Road Initiative (BRI) or One Belt, One Road (OBOR), continues inland from these important seaports, reaching other parts of the Middle East, Central Asia and Africa.
However, critics warn that China's ostensibly commercial projects serve a dual purpose, allowing for its rapidly growing military to expand its reach.
Lack of customers
While the 1980s-era F-16 continues to be exported 40 years after its introduction and remains widely operated in more than two dozen air forces, Beijing only recently found its first J-10 export customer: Pakistan, a country over which China has overwhelming economic and political influence.
The Pakistan Air Force (PAF) in March 2022 received the first six of as many as 36 J-10CE aircraft.
Another six were delivered in September.
A Centre for Strategic and International Studies report pointed out that, since 2010, 63.4% of China's conventional weapons sales have gone to Pakistan, Bangladesh and Burma.
But while Chinese weapons tend to be cheaper than their Western counterparts, they are often not as reliable.
Some, like China's J-10 fighter jet, have never even been tested in combat.
China has a severe handicap for a country trying to market its military-industrial prowess: it has not had any combat experience in more than 40 years.
Since a 27-day war with erstwhile ally Vietnam in February-March 1979, nobody has been able to observe the performance of Chinese-made weapons in war.
Consequently Chinese engineers and designers have had no chance to witness deficiencies that they need to fix.
On the other hand, war watchers in military headquarters around the world have seen the F-16 routinely trounce adversary aircraft since 1981, mostly in the Middle East.