CAIRO -- With Russia's attention diverted by its war on Ukraine, Iran's Islamic Revolutionary Guard Corps' Quds Force (IRGC-QF) has been taking steps to expand its presence in Syria, and gain the upper hand.
While Russia and Iran are ostensibly allies, with both sides entering the Syrian arena in support of the regime of Bashar al-Assad, there has been increasing friction between them as they compete for resources and control.
Russia is widely seen as having the upper hand, but Iran appears to be seizing its chance to change that, with activists reporting that the IRGC-QF has been attempting to gain a stronger foothold in many areas.
This constant shifting of control between Iran and Russia and their various proxies has contributed to a climate of instability in Syria, where lawlessness and confusion prevail.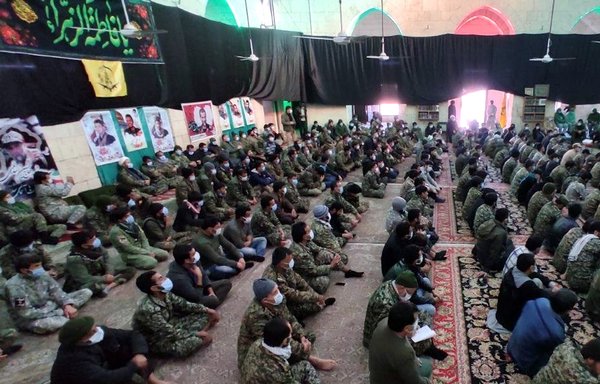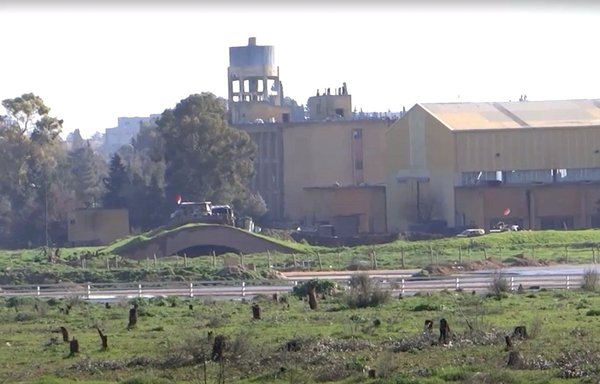 Recent actions indicate it is focusing its attention on the city of Aleppo and in the vicinity of al-Nairab airport in Aleppo province, they said, noting that Iran's expanded presence has been accompanied by a militia recruitment campaign.
The IRGC, Lebanese Hizbullah and the Syrian regime's 4th Division, led by al-Assad's brother Maher, also have reinforced their presence at the Mahin military warehouse in eastern Homs province, Asharq al-Awsat reported April 5.
The warehouse complex is one of the largest arms and ammunition depots in Syria, it said, noting that the movement of forces came as Russian forces withdrew towards Palmyra military airport.
Russian and IRGC forces use the depots to store weapons and ammunition to support military operations in the Homs desert.
The IRGC has recently stepped up recruitment efforts in Syria, seeking to bolster the ranks of the militias it controls, said Iranian affairs analyst Sheyar Turko.
These include Liwa al-Baqir, Liwa al-Quds and other militias, led by the Fatemiyoun Division, Lebanese Hizbullah and Harakat al-Nujaba, he told Al-Mashareq.
Recruiters in the cities of Aleppo, Palmyra, Deir Ezzor, Albu Kamal and al-Raqa and in the Eastern Desert (Badiya) have been enticing potential recruits with money and the promise of protection, he said.
Some of these areas are "IRGC strongholds, such as Nubl and al-Zahra [in Aleppo province], which are inhabited by Shia militia members who are completely controlled by the Lebanese Hizbullah", Turko said.
Iran seeks upper hand
Iran is trying to take advantage of Russia's preoccupation with its Ukraine invasion to deploy more forces to Syria, Syrian lawyer Bashir al-Bassam said.
"Al-Nairab airport area falls under a previous Russian-Iranian agreement that stipulates the departure of Iranian forces from it," he said.
But the Iranians are now consolidating their military presence inside the airport, which is now firmly under their control, he said, and are using the airport's depots and warehouses to store weapons, ammunition, missiles and drones.
In addition to al-Nairab, al-Bassam said, the IRGC is fortifying its forces at other airports, including Kuwaires airport in eastern Aleppo, which is jointly controlled by the Iranians and the Russians.
"It also has deployed more forces to Aleppo international airport, as well as military bases in Tal Hasel, east of Aleppo," he said.
Iranian forces are building new underground tunnels and warehouses at these airports and bases, and repairing a number of previously destroyed runways, al-Bassam said.
"Some residents near al-Nairab airport said regime officers accompanied by Iranian IRGC officers told them to prepare to leave their homes, shops and land for 'security reasons'," Aleppo media activist Faisal al-Ahmad said.
This is related "to the airport and the military forces stationed there", he said.
Being forced to leave their homes and livelihoods would leave these people destitute and without the means to provide food or shelter for themselves and their families.
They would join the more than 6.2 million internally displaced Syrians scattered in camps across the country, some of whom have been displaced multiple times, and many of whom are in acute need of humanitarian aid.
Local residents have sought to postpone the move until after Ramadan so they can get their affairs in order and figure out where to go, he said.
He noted that militiamen often end up on the outskirts of Aleppo, Deir Ezzor and in the al-Raqa region, in houses confiscated from opposition families who were forced to move elsewhere by the Syrian regime forces and Iran-aligned militias.