Iran's Islamic Revolutionary Guard Corps (IRGC) is using the Fatemiyoun Division to implement a plan of demographic change in parts of Syria, displacing local residents and settling militiamen and their families in their place.
This operation will have serious and long-lasting consequences for Syrian society, activists and experts told Al-Mashareq.
The Fatemiyoun Division, a militia comprised of Afghan fighters that is deployed in Syria, is "the most dangerous military arm of the IRGC", said researcher Sheyar Turko, who specialises in the affairs of the IRGC and its affiliates.
The IRGC assembled and trained the members of this militia some time ago in Iranian camps near the Afghan border, he said.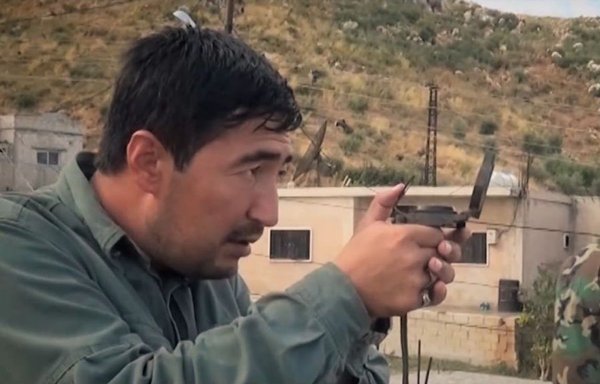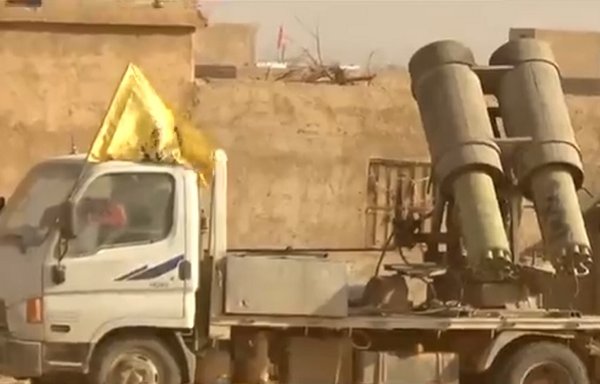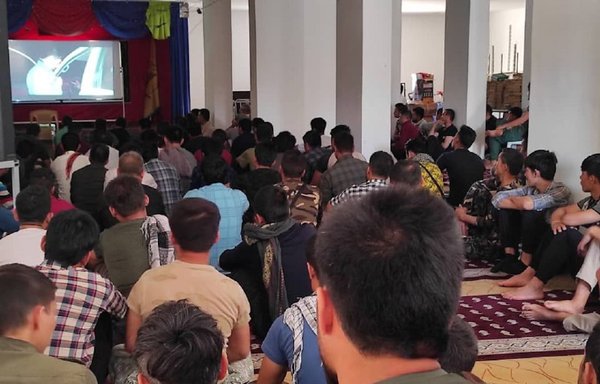 "They received combat training from specialists, and their families were brought over from Afghanistan," he said.
They were later enticed to fight in Syria by the prospect of good salaries and financial compensation, and should they be injured or killed, with the promise that the families of dead fighters would be granted Iranian citizenship, he said.
Starting in 2014, their role in Syria began to be noticed in battles that took place in areas such as Homs, Aleppo, Deir Ezzor, al-Mayadeen and Albu Kamal, as well as the Damascus area and the vicinity of the Sayyida Zainab shrine.
Threats and financial enticement
The IRGC is fully aware that residents of Deir Ezzor province do not support but merely tolerate "the fait accompli imposed by the Iranian presence in Syria", said Syrian lawyer Bashir al-Bassam.
"It is fully aware that any changes that may occur locally or regionally could put an end to its expansionist plans in Syria, so it resorted to using all possible means to tighten its control," he said.
This has included threats and financial enticement, he said.
The IRGC recently began to implement a "wide-scale demographic change operation", he said, which involves forcing local residents out of certain areas and replacing them with the families of militiamen.
This effort has been observed in Deir Ezzor city and in al-Mayadeen and Albu Kamal in Deir Ezzor province, as well as in the Hama province villages of Sheikh Hilal, Rahjan and Shakuziyah and in parts of eastern rural Aleppo.
Families displaced from these areas have been replaced with the families of IRGC-aligned militiamen, al-Bassam said, especially those from Lebanese, Iraqi and Afghan militias, and, less frequently, Pakistani militias.
"Resettling Afghan fighters with their families is the most serious, however, as the Iraqis and Lebanese will always be thinking of returning to their country, helped by their proximity [to Syria], unlike the Afghan fighters."
Afghan fighters will hold on to what they have got, after fleeing Afghanistan and spending years in Iranian camps, he said, noting that for these men, "being in Syria with their families is an opportunity too great for them to pass up".
He noted that the effort to bring about demographic change also is being implemented on the perimeter of Damascus and near the main Shia shrines.
The process "will have devastating security and social consequences, as the region has its own historical and cultural character that is being contradicted in favour of customs that are totally alien to Syrian society", he said.
It is likely to upset the existing balance between Sunni and Shia, he added, noting that it may portend the outbreak of "bloody confrontations that could be more devastating to the residents of these areas than in the past years".
Fatemiyoun Division in key positions
"At this time, the Fatemiyoun Division is stepping up recruitment efforts, and the salaries they pay to Syrian youth are higher than those of other IRGC-affiliated militias," said Albu Kamal media activist Ayham al-Ali.
Members of the militia are constantly on the move, he said, concealing themselves to ensure they do not come under attack or air strikes.
They have occupied many new strategic sites that consist of fortified areas with tunnels and underground cement bunkers, such as the silo building near the ancient city of Palmyra, known for its strong fortifications, he said.
This site affords them full control of the highway linking Palmyra to Deir Ezzor.
The militia also continues to confiscate property and homes in Palmyra, where only a small percentage of the original residents remain, al-Ali added.
"There is information that the families of some Afghan militiamen have been brought to the city to be resettled in it," he said.
In order to ensure protection and safe movement for its fighters, the militia dug new tunnels in several areas and rehabilitated old tunnels left behind by the "Islamic State of Iraq and Syria" (ISIS), he said.
The new tunnels include one near Jabal al-Bishri in the town of Ghanem al-Ali, southeast of al-Raqa city, and another in the Deir Ezzor city of al-Mayadeen.
The two sites contain large quantities of weapons, ammunition and missiles, and enable militiamen to move between sites and shelter from air strikes, al-Ali said.