CAIRO -- Russia is using Middle Eastern youth as cannon fodder for its wars, replicating its use of mercenaries in Syria and various African nations in its assault on Ukraine.
This strategy is designed to minimise the risk to Russian soldiers and reduce the number of Russian casualties, observers say, in order to prevent unrest in the Russian interior.
Some say a Russian call for fighters from Syria and Chechnya to join its war in Ukraine is motivated by plans to take major cities with urban warfare tactics that will require overwhelmingly superior attacking numbers.
As of March 15, all of the 150,000 Russian soldiers initially deployed at the Ukrainian border were inside the country, and Russian forces had no more reserves in the zone, AFP reported.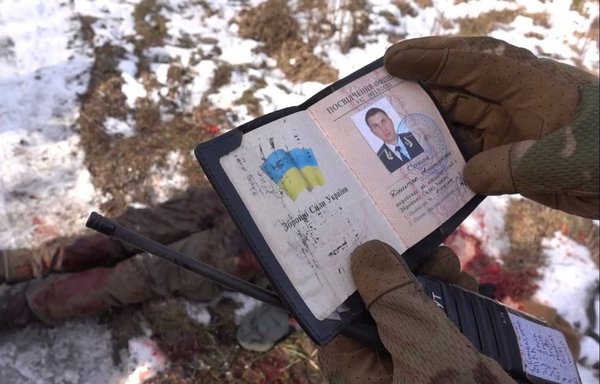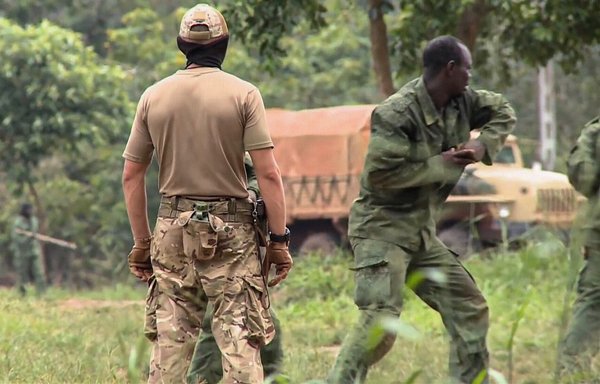 Observers noted that in order to capture major cities such as Kyiv and Odesa, Russia will need to bolster troops on the ground -- hence its call for mercenaries.
The Kremlin's efforts to send Middle Eastern youth to Ukraine "are not surprising, given that the current Russian leadership relies mainly on mercenary teams" to carry out its external agenda, said political researcher Abdul Nabi Bakkar.
"The plan started through the Wagner Group, which initially recruited only Russian fighters but recently has opened up recruitment to nationals from most countries of the world," he told Al-Mashareq.
The Wagner Group is an organisation of Russian mercenaries that has been active in the Kremlin's other recent conflict zones and has reportedly been assigned to assassinate Ukrainian President Volodymyr Zelenskyy.
Middle Eastern youth are "the focus of attention for Russia", which exploits their economic conditions -- some of which are caused or exacerbated by Russia itself -- in its recruitment efforts, Bakkar said.
The reason for the Russian leadership's resort to mercenaries in Ukraine may be "its fear of a high death toll among regular forces, which would cause internal political problems that could destabilise their rule", he added.
Internal dissent as a result of Russian army deaths would "weaken the iron fist" of the Russian regime, he said, while the number of mercenary deaths would be much easier for Russia to keep secret than the number of regular troops killed.
Wagner Group in Africa
The United Kingdom sanctioned the Wagner Group on March 24, AFP reported.
A few days earlier, on March 21, diplomats from Britain, Norway and the United States accused the Wagner Group of involvement in Sudan.
Russian advisers from Wagner also are present in Mali to help its military, according to the United States and France.
And Russia has long been a major player in Libya, where United Nations (UN) mediators are trying to avoid a political crisis degenerating into new violence.
Libya found itself with two governments earlier this month after the eastern-based House of Representatives appointed ex-interior minister Fathi Bashagha in a challenge to the Tripoli-based premier, Abdulhamid Dbeibah.
Bashagha came to power on the back of an alliance with Khalifa Haftar, Moscow's main ally in Libya, with backing from the Wagner Group.
In the Central African Republic (CAR), meanwhile, President Faustin Archange Touadera has remained in power thanks in part to Russian mercenaries.
The Kremlin describes the Russians in CAR as "unarmed instructors", while the UN and France say they are Wagner Group personnel who have carried out extrajudicial killings and other abuses.
Last year, UN experts denounced abuses committed against civilians by the CAR armed forces and their Russian allies. In July 2018, three Russian journalists investigating Wagner's activities in the CAR were ambushed and killed.
Syria recruitment efforts
The Wagner Group has a long and sordid history in Syria, where its mercenaries have engaged in violence, including torture and murder, and have pursued Russia's political and economic agenda under the guise of helping Syria.
The Wagner Group began stepping up the recruitment of Syrian youth before Russia attacked Ukraine, said Syrian journalist Mohammed al-Abdullah.
On March 15, the Syrian Observatory for Human Rights said Russia had drawn up lists of 40,000 fighters from Syrian army and allied militia ranks to be put on standby for deployment in Ukraine.
Recruitment efforts were focused on the fringes of "Deir Ezzor, Homs and Palmyra, taking advantage of the difficult economic conditions in these areas and the total lack of job opportunities for the youth", al-Abdullah said.
Russian forces also are pressuring Syrian families who want to return to their homes in areas controlled by Russian and Syrian regime forces to send their youth to join the Wagner mercenaries, he said.
But the salaries paid out to those who sign up do not come close to the amounts promised in the contracts, which in turn pressures youth "to agree to move outside Syria to increase the amount they actually receive", al-Abdullah said.
"Despite the many promises and privileges that the youth are enticed with, the actual conditions the mercenaries are living under are very bad, as they are immediately thrust into combat zones without knowing where they are fighting."
"There also were numerous reports related to the lack of logistical support, especially food, to the point that they were provided food rations that expired years ago, which forced them to forage for food any way they could," he said.
Syrians in vortex of Russia's war
"Russia sees Middle Eastern youth, especially Syrians, as fuel for its mobile wars," said Egyptian security and military affairs analyst Abdel Karim Ahmed.
By bringing foreign fighters into its conflicts as mercenaries, Russia aims to minimise the loss of members of its own army, he said.
"It became clear that the Russian leadership is doing this in areas with long-running conflict," he said. "With the war in Ukraine expected to last a long time, Middle Eastern youth, especially Syrians, will be in the vortex."
With Russia's military casualty rate running high, it is likely the mercenaries will be pushed to the front lines of active fronts, while Russian soldiers remain in the rear.
"Russia's reliance on mercenaries in the CAR and Ukraine also increases the risk of war crimes and humanitarian crimes against civilians, since the actions of mercenaries are not as subject to strict controls as those of regular armies," said Ahmed.
The movement of paid gunmen from one country to another to take part in wars "is in itself a violation of international laws", he noted.