SIRTE, Libya -- As peace and political stability appear to be within reach, Libya's leaders and international allies are reiterating calls for the departure of an estimated 20,000 foreign fighters, saying they threaten the country's future.
After two days of intense debate under heavy security in the central city of Sirte, Libya's parliament on Wednesday (March 10) approved the cabinet of interim prime minister Abdul Hamid Dbeibah.
"The time has come to turn the page on wars and divisions," Dbeibah said, thanking lawmakers "for putting the nation's interest above all else".
"Libya is one and united," he added in a brief but emotional speech after the vote.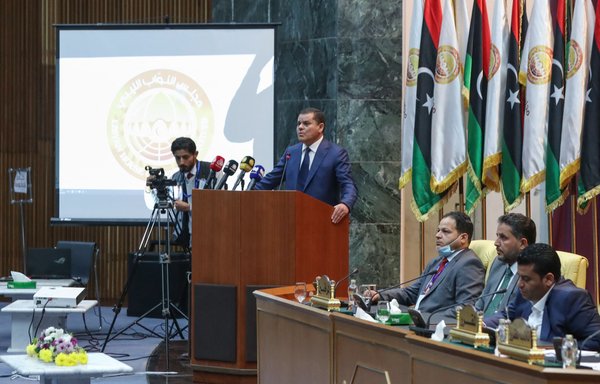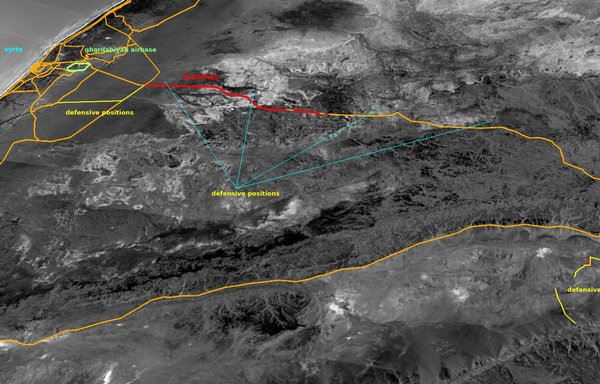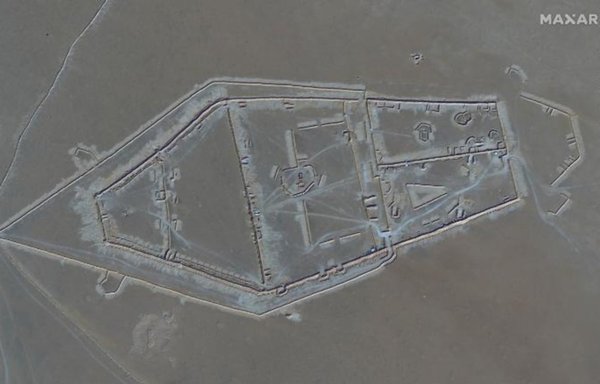 Foreign mercenaries 'must leave'
During deliberations the previous day, Dbeibah demanded foreign mercenaries leave the country.
"The mercenaries are a stab in our back -- they must leave," he told parliament. "Our sovereignty is violated by their presence."
Dbeibah denounced a "fierce campaign" carried out by "those who want to destroy our country, who want to occupy it".
Libya has been split between the United Nations (UN)-recognised Government of National Accord (GNA), based in Tripoli, the capital, and the Russian-backed Libyan National Army, led by strongman Gen. Khalifa Haftar.
A UN-brokered peace deal in October between the two sides stipulated that all foreign forces leave the country by January 23.
That deadline came and went, and rather than prepare to leave, Kremlin-backed Wagner Group mercenaries appeared to be "settling in for the long haul", digging a massive series of trenches across Libya, according to US intelligence sources.
The trenches, which can be seen on satellite imagery, extend about 70km south from Sirte towards the Wagner-controlled stronghold of al-Jufra and are bolstered by elaborate fortifications.
"I don't think anyone digging a trench today and making these reinforcements is leaving anytime soon," GNA defence minister Salaheddin al-Namroush told CNN in January.
Kremlin hedging its bets on Libya
During the past 18 months, more than 330 Russian military aircraft -- scrubbed of their Russian markings -- funnelled fighters and firepower to Libya via Syria, including one as late as December 7, in the midst of a months-long ceasefire, the Washington Post reported February 27.
At a time when there are real prospects for peace and fighting has ceased, Russia and other countries hoping to have a stake in Libya's future "are burrowing in", said a senior Western diplomat with access to US intelligence on the conflict.
Russian foreign minister Sergey Lavrov was uncharacteristically transparent about Moscow's role in ending -- or continuing indefinitely -- the conflict.
"To settle the conflict, we need to respect the interests of all foreign players," he said in a statement in December that made no mention of Libyan leaders.
The Russian regime is hedging its bets on Libya as a way to boost its military presence along the southern Mediterranean, a potential affront to European and NATO interests, and as a gateway to Africa, analysts say.
Using the Wagner Group allows the Kremlin to advance its interests and carry out its hybrid warfare under a cover of plausible deniability.
Wagner executes military operations in countries where the Kremlin has strategic, geopolitical interests, and similar scenes are taking place in many hot spots around the world that Moscow wants to influence, including the Central African Republic (CAR), Ukraine, Sudan, Syria, Venezuela and others.
The Wagner Group, which entered Libya in 2018, is suspected of having its largest foreign presence in that country. Other Russian private military companies are involved in the conflict, according to the UN.
The Kremlin has designs on other hotspots in Africa, in particular CAR, where Moscow has led a diplomatic and financial offensive since 2018 to exploit the country's mineral wealth, especially gold and diamonds.
Lessons from Syria
A look at Russian involvement in the Syrian conflict provides a cautious tale for Libya, analysts say.
For years the Kremlin has pumped fighters and money into the Syrian conflict in support of President Bashar al-Assad as part of its drive to increase its geopolitical influence.
Many of those fighters are Russian mercenaries, including members of the Wagner Group and Vega, a Russian-Ukrainian private military company (PMC).
PMCs have flooded Syria in recent years to the extent that they are undermining the role of the Syrian army.
The establishment of these companies has "become a gateway for states and actors from inside and outside Syria to carry out military activities and operations in service of implementing their plans," said security and military affairs analyst Abdul Karim Ahmed, a retired Egyptian military officer.
In a September 2019 report, the Syrian Network for Human Rights accused the Kremlin of committing "hundreds of war crimes" during its military operations in Syria since 2015.
Deliberate bombing of civilian targets, including hospitals, by Russian warplanes has killed at least 7,000 Syrian civilians and displaced almost a million.
Meanwhile, the Syrian regime's military apparatus, weakened by a decade of war, is a husk of its former self, operating under the control of foreign powers such as Iran and -- in particular -- Russia.
These forces no longer function as a cohesive army but rather form a patchwork of regular forces and allied militias, with foreign powers vying for control of each and using them to pursue their own agendas.
An historic opportunity for unity
The crisis in Libya has been going on as long as the Syrian civil war, but now a real chance for peace and unity is on the horizon -- as long as all foreign fighters and mercenaries withdraw from the country, Libya's international allies say.
"Libya has now a genuine opportunity to move forward towards unity, stability, prosperity, reconciliation and to restore fully its sovereignty," the UN mission to the country said in a statement, praising Libyan leaders for their "patriotic efforts" to approve a unity government.
The European Union (EU) on Thursday welcomed the vote and warned it could sanction foreign or domestic "spoilers" who undermine peace efforts.
The bloc called for a ceasefire deal, arms embargo and compliance with demands for the withdrawal of all foreign fighters and mercenaries.
The foreign ministers of France, Germany, the United States, Italy and Britain in a joint statement called for "the withdrawal of all foreign fighters and mercenaries from all of Libya".
"This outcome is a fundamental step on the path towards the unification of Libyan institutions and a comprehensive political solution to a crisis that has tested Libya and its people," the statement said.