With its intervention in the Syrian conflict, Russia sought to prop up the regime of Bashar al-Assad and extend its own economic, political and military sphere.
But after close to a decade of war, Syria is in ruins, its agricultural system is in tatters and its people are starving, amid an acute shortage of bread.
The war forced Syria -- once a self-sufficient producer of wheat -- into importing wheat from Russia. But now Russian companies, protecting domestic supply amid the coronavirus crisis, have withdrawn from six contracts with Syria.
Syria's wheat imports, which average an annual 1.1 million tonnes -- most of which comes from Russia -- have been cut in half, according to the Syria Report and the Syrian Grain Establishment.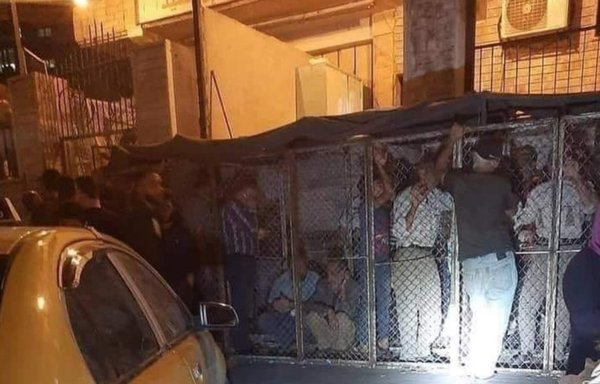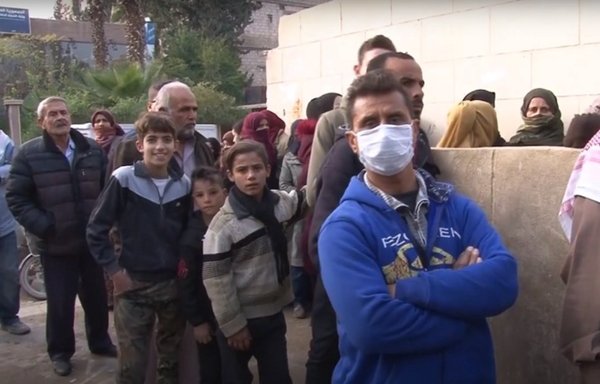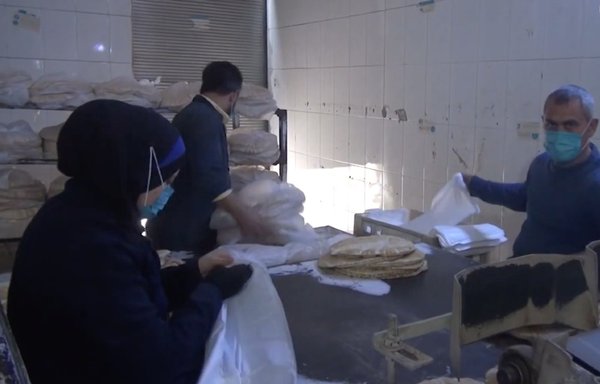 The cost of subsidised bread has doubled, exacerbating a bread crisis fueled by skyrocketing inflation that has seen throngs of Syrians queuing for hours outside bakeries and points of sale to obtain their daily ration of bread.
Many Syrians blame Russia for starving them, treating them as collateral damage in its bid to achieve political and economic gains, after reneging on its commitments to supply wheat to the country.
For years one of Russia's undeclared goals is to gain access to Syria's vast natural resources that remain untapped but have been confirmed by studies to exist, especially in eastern Syria.
The resource-rich area of Deir Ezzor has become a zone of competition between Russia and Iran. Recent reports show that militiamen have been abandoning Iran-aligned militias in a steady stream for months, and Russia has been quick to incorporate them into its own security presence in the region.
Other Russian goals include lucrative reconstruction contracts and long-term military presence agreements.
Reneging on promises
Syria imports wheat from Russia via private companies, which operate under contract with the regime and receive payment in dollars, said Syrian economist Mahmoud Mustafa.
Despite Russia's assurances that it would continue to supply wheat to Syria, those companies have suspended their supply, he said.
"Due to the economic and financial hardships Syria is facing, the companies suspended the [wheat] supply and withdrew [from their contracts] because of the inability of Syrians to pay," he said.
This "totally debunks Russian declarations of standing by and helping the Syrian people", Mustafa added, pointing out that Russia could resolve Syria's bread crisis if it wanted to.
Instead, he said, Russia "is using this card to exert pressure [on the regime] in the hope of obtaining political and investment privileges in the face of growing Iranian influence".
Bread shortages increase
Domestic wheat production doubled last year to 2.2 million tonnes, due to ample rainfall and improved security, according to estimates by the UN Food and Agriculture Organisation. Yet it remains just half the pre-war average.
The reasons for flour scarcity are many, but interrelated, Mustafa said.
"Before the war, Syria maintained self-sufficiency in wheat," he said, producing an estimated annual 3.4 million tonnes.
Since then, production has dwindled, as many of the areas richest in agricultural land are outside regime control or have been impacted by the fighting, he said. There also has been damage to irrigation systems and distribution networks.
Bread shortages increased sharply in September. In October, the regime doubled the cost of subsidised bread to 100 Syrian pounds ($0.21), while reducing the weight of each pack and imposing family purchase limits.
As prices have doubled, quality has deteriorated and bread lines have grown.
Obtaining bread "has become a real daily nightmare for Syrians living in regime-controlled areas", said Mohsen al-Noqari, a student at Damascus University's faculty of pharmacy.
In October, a series of photos of customers funneled into cage-like pens to queue for bread at a state bakery in Damascus were circulated online, drawing public outrage at the inhumane treatment and calling attention to the bread crisis.
Growing anger
Even now, al-Noqari said, those standing in line for bread in regime-controlled areas are sometimes insulted or beaten if a member of the security forces wants to take their place in the queue.
"The resentment among civilians is not only directed at the regime, but also Russia, which could supply the commodity but refuses to do so," he said.
Every day at 3 a.m., taxi driver Mohammad Ibrahim, 45, joins a long line of Syrians waiting to buy bread at his local bakery in Tartous city. Three or four hours later, he heads to the nearest gas station, to wait in line again.
"I need to work at least 12 hours every day to secure my family's basic needs due to the outrageous increase in prices," he said. "But instead, I spend hours waiting in gasoline and bread lines."
The quality of the bread sold in the market "is very poor", he noted, accusing the regime of using low-quality wheat.
Meanwhile, the sale of flour and bread is flourishing on the black market, where one bundle of bread sells for 500 Syrian pounds ($1), five times the official price, he said.