THE HAGUE -- An appellate tribunal backed by the United Nations (UN) on Thursday (March 10) found two Hizbullah elements guilty in the 2005 assassination of former Lebanese prime minister Rafik al-Hariri.
Both men were involved in the bombing that killed al-Hariri, the tribunal said.
Appeals judges at the Netherlands-based court said trial judges "erred" in 2020 by acquitting the two men, in finding that there was a lack of evidence.
The tribunal was set up in 2009 to try those responsible for the February 14, 2005, suicide truck bombing in downtown Beirut that killed al-Hariri and 21 others, and wounded a further 226.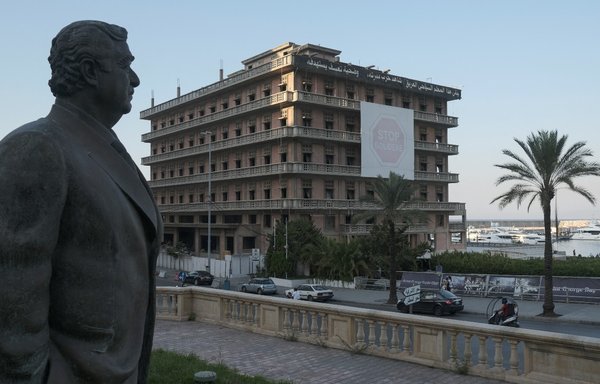 Hizbullah, which receives support, funding and arms from Iran, has carried out countless acts of terror and undermined the state of Lebanon at the behest of Tehran for decades.
The court convicted Hizbullah element Salim Ayyash, a senior operative in Hizbullah's Unit 121, an assassinations squad that takes orders directly from Hizbullah leader Hassan Nasrallah.
But it acquitted Hassan Habib Merhi, Hussein Oneissi and Assad Sabra, saying there was not enough evidence to prove their involvement.
Appeals judges, however, granted an appeal by prosecutors, who asked them to overturn the acquittals of Merhi and Oneissi.
"The appeals chamber has unanimously decided to reverse the acquittals of Misters Merhi and Oneissi. We unanimously find Mr Merhi and Oneissi guilty," presiding judge Ivana Hrdlickova said.
"The appeals chamber will issue arrest warrants for them later this afternoon," she added.
All four men were tried in absentia over the attack, in which a suicide bomber detonated a van full of explosives as al-Hariri's armoured convoy passed on the Beirut waterfront.
Al-Hariri's son Saad -- who also has served as Lebanon's prime minister -- applauded the decision, saying in a statement he has "full confidence [in] and commitment" to any ruling issued by the court.
He called on Lebanese authorities and security services to "work on arresting the convicts and handing them over".
'Beyond reasonable doubt'
The case against all four men relied almost exclusively on circumstantial evidence in the form of mobile phone records that prosecutors said showed a Hizbullah cell plotting the attack.
The appeals judges agreed with prosecutors that mobile phones used by Merhi and Oneissi, together with a third mobile, gave proof of their involvement in the attack on al-Hariri.
"The evidence shows a significant number of exchanges between the (third) mobile phone and both Misters Merhi and Oneissi in the hours following the assassination of Mr al-Hariri," Judge Hrdlickova said.
"Telecommunication evidence shows that Misters Merhi and Oneissi... simultaneously discarded their phones after the attack," she added.
It had been established "beyond reasonable doubt" that Merhi "knowingly and willingly entered into an agreement to participate in the commission of a terrorist act, namely the assassination of Mr al-Hariri by means of an explosive device," the judge said.
Moreover, Merhi could have foreseen that attacking al-Hariri in such a public place meant that "other people could have died".
Similarly, Oneissi too "knowingly and willingly" agreed to participate "in the commission of a terrorist act", said Hrdlickova.
Nasrallah has refused to hand over any of the suspects or to recognise the UN-backed court, which has issued an international warrant for the arrest of Ayyash.
The US State Department's Rewards for Justice programme has offered a reward of up to $10 million for information leading to the location or identification of Ayyash.
The court said in April last year that Ayyash may not appeal the verdict until he turns himself in.
The appeals judges are now to hand down sentences for Merhi and Oneissi, with Ayyash already given five concurrent jail sentences.
The Lebanon tribunal is expected to close after the appeals phase because of a lack of funds, with a further case against Ayyash over attacks on several politicians likely to go unheard.