BEIRUT -- Lebanon's caretaker prime minister Hassan Diab on Friday (June 4) asked the United Nations to urgently consider "alternative means" to fund the UN-backed Special Tribunal for Lebanon (STL) that may close over a cash crisis.
The move comes days after the World Bank, in a Tuesday report, said Lebanon's economic collapse is likely to rank among the world's worst financial crises since the mid-19th century.
The report predicts Lebanon's economy will shrink by close to 10% in 2021 and stresses there is "no clear turning point in the horizon".
In a letter to UN chief Antonio Guterres, Diab said that "taking into account the ongoing acute crises" in Lebanon, there is an urgent need to explore alternative means of financing the tribunal.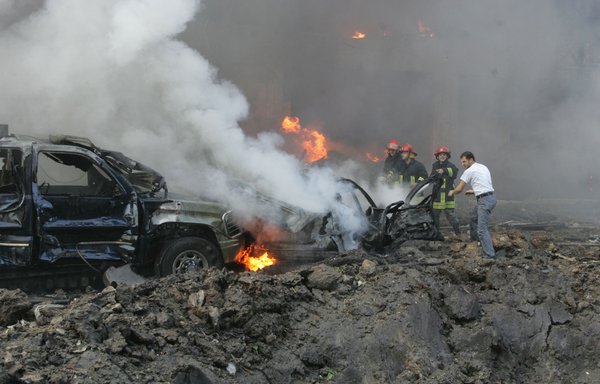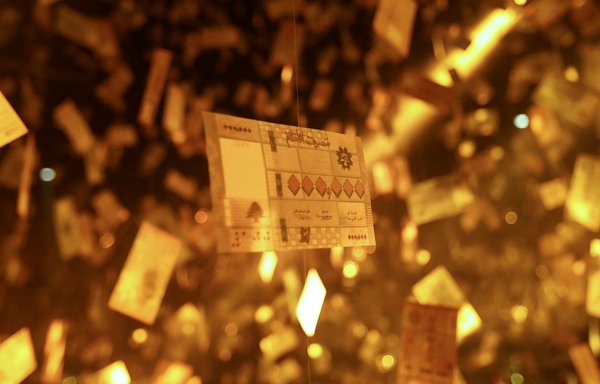 The UN-backed court, based in the Netherlands, was born from a UN Security Council resolution and inaugurated in 2009 to try suspects in the 2005 bombing that killed Lebanese ex-premier Rafik al-Hariri and 21 others.
It was meant to begin the trial of Hizbullah suspect Salim Ayyash -- one of the killers of al-Hariri -- for three other attacks targeting politicians, on June 16.
But the STL on Thursday announced it would shut without an urgent cash injection by the end of July, and on Friday, the court said the Ayyash hearing had now been "cancelled due to lack of funds".
The STL, which draws 51% of its budget from donor countries and the rest from Lebanon, said that "the challenging circumstances generated by the global COVID-19 pandemic and the concerning situation in Lebanon" had already forced it to slash its 2021 budget by 37% compared to previous years.
Setback for victims
Last year, the Special Tribunal for Lebanon sentenced Ayyash in absentia to life imprisonment over the bombing.
The United States in March announced it is offering a reward of up to $10 million for information leading to his location or identification, or for information that leads to preventing him from engaging in an act of international terrorism.
The STL later announced it would hold a separate trial for Ayyash over attacks in 2004 and 2005 on Druze MP Marwan Hamade, former Lebanese communist party leader George Hawi and then-defence minister Elias el-Murr.
Hawi and two others were killed in the attacks, while el-Murr, Hamade and three others were injured.
Ayyash remains on the run, with Hizbullah chief Hassan Nasrallah refusing to hand him over, along with three other defendants who were eventually acquitted. Prosecutors have appealed against the acquittals.
The United Nations extended the tribunal's mandate in February for another two years.
The tribunal on Thursday said it had received $15.5 million from the United Nations, covering three-quarters of Lebanon's contribution, to avoid an immediate shutdown.
"While the STL is grateful for the UN's significant support, other indicated contributions remain outstanding and the STL falls short of funds to carry out its judicial functions," the statement said.
"The STL is highly distressed by the impact of this situation on the victims of the attacks within its jurisdiction, who placed their hope and trust in international criminal justice," it added.
"For Lebanon, the international community and victims of terror, the STL's proceedings establish important facts, recognise the harm suffered by the victims and Lebanese society, and send a strong message globally that terrorism will not go unpunished."
The court said it would "continue its efforts to raise the funds required to carry on its important work and urgently calls upon the international community for its continued support".
'Brutal economic collapse'
The tribunal's troubles are yet another casualty of Lebanon's economic crisis.
Lebanon defaulted on its debt last year, the currency lost around 85% of its value and poverty is devastating a country once seen as a beacon of prosperity in the region.
"The economic and financial crisis is likely to rank in the top 10, possibly top three, most severe crisis episodes globally since the mid-19th century," the latest World Bank Lebanon Economic Monitor report said.
The report said such brutal economic collapses are usually the result of war.
Lebanon's ruling class has failed to act on the country's worst emergency in a generation, which was compounded by the coronavirus pandemic and a devastating explosion at Beirut port last August, it said.
Many Lebanese blame Hizbullah for exacerbating the crisis, saying Lebanon will not be able to obtain the funding it needs to pull itself out of its tailspin because of the party's affiliation with Iran and its influence in parliament.
The United States and a growing number of European countries have been working to try to resolve the political crisis in Lebanon and putting increasing pressure on Hizbullah and its leaders through sanctions and terrorist designations.
"Subject to extraordinarily high uncertainty, real gross domestic product (GDP) is projected to contract by a further 9.5% in 2021," said the World Bank, dashing any hopes of a quick recovery.
Lebanon's economy contracted by 6.7% in 2019 and 20.3% in 2020, it said.
Some teachers in Lebanon are now earning the equivalent of less than $200 monthly, doctors are increasingly looking for work abroad and many students can no longer afford university tuition.
The bankrupt state is unable to settle many of its bills.
Energy Minister Raymond Ghajar has warned that electricity supply is becoming critical and that the country could be plunged into total darkness by June's end.
"The sharp deterioration in basic services would have long-term implications: mass migration, loss of learning, poor health outcomes, lack of adequate safety nets, among others," the World Bank report said.
"Permanent damage to human capital would be very hard to recover," it said.