BEIJING -- China -- a country with about 30 million more men than women because of its controversial 1980–2015 "one-child policy" -- is in the midst of a "masculinity crisis", according to Chinese Communist Party (CCP) leaders.
"Effeminate" men in popular culture are corrupting a generation, top officials have said. CCP mouthpiece People's Daily declared that young men need to have "toughness and strength".
The campaign to "toughen up" Chinese men is a linchpin of Chinese leader Xi Jinping's plan to regain China's position as a superpower, first and foremost by boosting the country's military capability.
In late January 2021, the Education Ministry announced a new policy designed to turn the surplus of Chinese men into soldiers.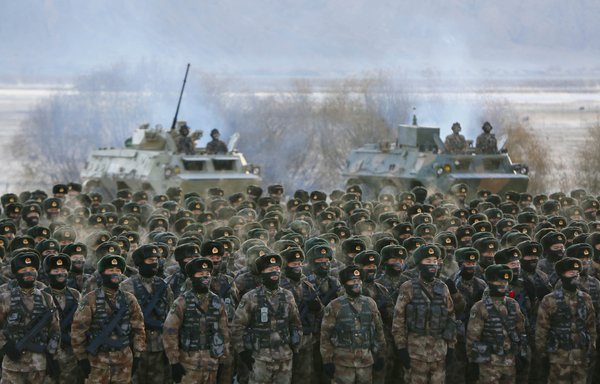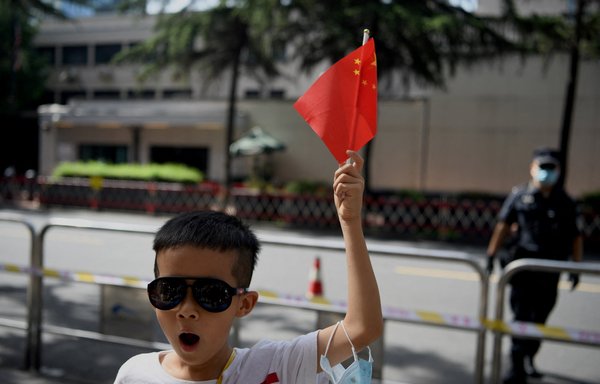 The ministry presented its plans to strengthen "masculinity" education for boys in a response to a previous proposal from a top policy adviser.
The title of the notice -- "The Proposal to Prevent the Feminisation of Male Adolescents" -- leaves little doubt about its goals.
The text calls on schools to reform physical education and to recruit retired athletes and other Chinese from sporting backgrounds with a view to "cultivating students' masculinity".
It mentioned in particular the vigorous development of sports like football (soccer), a favourite of Xi, who has expressed hope that China will become a "world football superpower" by 2050.
Boys have become too delicate, timid and effeminate after being raised by their mothers and grandmothers and schooled mostly by female teachers, the ministry said.
"Many Chinese teenage boys nowadays have the characteristics of weakness, low self-esteem and timidity, and they tend to follow the pretty-boy superstars," Si Zefu, a member of the Chinese People's Political Consultative Conference, said in May 2020, according to the CCP-backed Global Times.
Many no longer want to be "army heroes", he warned.
This "feminisation" of Chinese men will "inevitably endanger the survival and development of the Chinese nation" unless it is "effectively managed", he said.
'Abnormal aesthetics'
In recent months, the CCP has kicked its "masculinisation" policy into full gear.
In September, television regulators banned "sissy men and other abnormal aesthetics" -- for example men sporting earrings, makeup or dyed hair -- from broadcasts, as noted in The New York Times December 31 by Beijing writer Helen Gao.
At the end of November, regulators cracked down on celebrities' online profiles and fan groups, citing "abnormal aesthetics", and threatened to shut down profiles of those who failed to comply with the CCP's preferences.
Some celebrity men, including Cai Xukun, one of China's top singers, are falling into step, much to the disappointment of their mostly female fanbase, Gao wrote.
Cai, who previously sported makeup and blond bangs on social media, two weeks after the September decree posed for a magazine cover wearing baggy jeans and showing off his biceps.
Such masculinity mandates based on vanity and outer appearance will certainly backfire, Gao wrote.
"The crusade against what the party sees as unorthodox masculinity might be a way for the party to distract from the fact that it is failing to deliver for its people and is unable to address serious economic and social issues -- a lack of upward mobility, career opportunities and affordable housing in some of the main cities," she wrote.
Turning boys into 'real' men
Indeed, Chinese reaction to the mandates has been overwhelmingly negative.
"The anxiety about lack of 'masculinity' is itself discrimination due to a certain kind of mindset," said an editorial on Ifeng.com, as quoted by Echinacities.com last February. "Subconsciously, such people consider 'female', 'girly' and 'feminine' bad and think each sex should have a certain appearance in life."
"Why doesn't the Ministry of Education worry that more physical exercise will make girls too 'masculine?'"
"Is feminisation now a derogatory term?" one Weibo user asked, receiving more than 200,000 likes, according to a February 2021 BBC report.
"Boys are also humans… being emotional, timid or gentle, these are human characteristics," said another.
But still, the idea of inducing boys to "toughen up" has gained some traction in recent years.
"It's hard to imagine such effeminate boys can defend their country when an outside invasion looms," said one Weibo user, according to a Reuters report last February.
To address those concerns, some affluent families are sending their sons to private boot camps that promise to turn them into "real" men through army-style drills.
China flexing military muscles
The controversial proposal comes as the Chinese military -- one of the largest in the world -- grows increasingly aggressive abroad.
In late 2020, Xi issued sharp warnings to potential "invaders", boasting of Beijing's military resolve to protect the "new China" against all aggressors.
In one notable speech on October 23, 2020, Xi said war must be fought to deter invasion and that violence must be met by violence.
Across the Taiwan Strait, tank traps on the beaches of Kinmen Island are a stark reminder that democratic Taiwan lives under the constant threat of a Chinese invasion -- and fears of a conflict breaking out are now at their highest in decades.
Chinese jets have been crossing into Taiwan's defence zone at an unprecedented rate and the People's Liberation Army has released propaganda simulating an invasion of the island -- and even an attack on US bases in Guam.
The Chinese regime has been viewed as a strategic threat by a number of countries for years, but recently the implications of Beijing's actions around the world have expanded significantly the degree of alarm.
Threatened by Hong Kong's pro-democracy movement, Beijing has cracked down on dissent in the semi-autonomous city, sending a warning to other countries in Asia, where the Chinese regime is vying for political, economic and cultural clout.
In the South China Sea, resource-hungry Beijing, at the expense of other nations' territorial claims, has been building artificial islands and establishing a heavy military presence.
Beijing has constructed a series of ports along the Indian Ocean, creating a necklace of refuelling and resupply stations from the South China Sea to the Suez Canal. Ostensibly commercial in nature, the ports would allow its rapidly growing navy to expand its reach.
US intelligence officials have expressed concern in recent months over Chinese activity at the United Arab Emirates (UAE) port of Khalifa, where they say China was secretly building a military facility.
Based on classified satellite imagery and other clues, US officials say China has been working to establish "a military foothold in the UAE" and is trying to expand its military presence, the Wall Street Journal reported in November.
Beijing has used similar tactics in other countries -- leveraging its financial dominance over countries to exact military use for strategic areas and ports -- particularly in Gwadar, Pakistan, and Jask, Iran.
Meanwhile, the Chinese military is pressing to double its nuclear arsenal -- now numbering "in the low 200s" -- within a decade, the US military said in a report published last September.