A newly opened facility for women's policing and protection in Kurdish-controlled eastern Syria will help to strengthen overall security and keep the "Islamic State of Iraq and Syria" (ISIS) at bay, female members of the Asayesh said.
The General Centre for Women's Asayesh -- Kurdish internal security forces -- opened October 11 in Deir Ezzor city and will oversee branches in the province.
It aims to safeguard women in Deir Ezzor and the al-Jazeera region, the largest of the three autonomous regions in eastern Syria controlled by the Kurds. These are policed by the Asayesh, with women making up around 30% of the force.
The centre and its branches will "serve as a deterrent to protect women and girls in the region", said Fadwa al-Iraqi, a new recruit at the centre.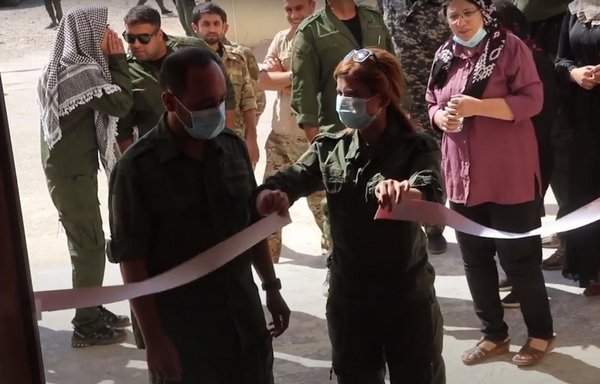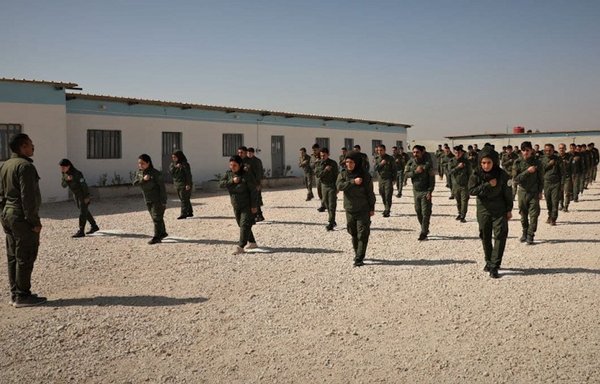 "Anyone who contemplates harming them will think a thousand times out of fear of the consequences of his act," she said.
In the past, she said, some women have come forward to file complaints, only to retract them out of fear or societal constraints.
The centre is expected to assuage this fear in large measure, as it will give women an additional layer of support and protection.
Staff at the new general centre and its branches will reach out to women and girls via meetings, seminars and visits to schools to help them with the challenges they face, al-Iraqi said.
Some recruits hold university degrees in social sciences and psychology, she said, noting the importance of these qualifications "since many women's problems or complaints require high sensitivity in addressing or dealing with them".
All-women teams
"Women in the north and east of Syria in general, and in Deir Ezzor in particular, made great sacrifices over the past years," said Asayesh member Roshan Kobani.
Many took part in combat operations during the war against ISIS, she said, adding that "women also played a major role in strengthening societal steadfastness".
The attention being paid to all-women teams "is a tribute to women and an explicit acknowledgment of their ability to enforce security and safety, just as the Asayesh men do", Kobani said.
Female recruits undergo military and combat training, as well as courses on law and on dealing with civilians during the conduct of security missions, she said.
She noted that women are participating extensively in all sectors of the Asayesh, "including permanent patrol teams, emergency services and logistics services".
"This new centre is a great addition for the security forces, as these [all-women] forces perform a large portion of the work assigned to the Asayesh," Kobani said.
'Expression of respect'
Deir Ezzor has social particularities that could hinder the work of male security personnel, according to Deir Ezzor activist Ayham al-Ali.
Such cases include searching women, checking their identification and conducting inspections, among other security operations, he said.
"The existence of women teams is an expression of respect for this particularity and therefore respect for the clans and tribes of the region," he added.
Women will have an easier time filing complaints with another woman, al-Ali said, pointing out that this process will have a broad positive effect on the relationship between security forces and civilians.
The general centre also is expected to provide "a large number of jobs for the women and girls of the region", he added, as it will require "many specialisations to manage it, and not just female fighters".
The new centre is "a great leap forward in the progress and development of the region, and it will have great returns for civilians in the future", he said.