The Syrian Democratic Forces (SDF) are conducting an extensive military operation in the Wadi al-Ajij area of northern rural Deir Ezzor in pursuit of "Islamic State of Iraq and Syria" (ISIS) remnants.
Conducted with international coalition backing, the ongoing operation, which began on Sunday (May 9), is targeting an area near the border with Iraq and the hideouts ISIS elements use to stay out of sight, SDF officer Farhad Khoja said.
International coalition support includes air surveillance and helicopter troop drops, in addition to airstrikes and artillery and missile bombardment, he said.
Wadi al-Ajij is one of the few remaining areas where ISIS elements are still able to move between Syria and Iraq, Khoja said.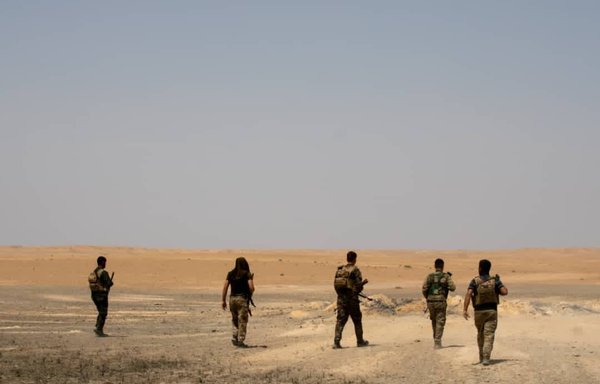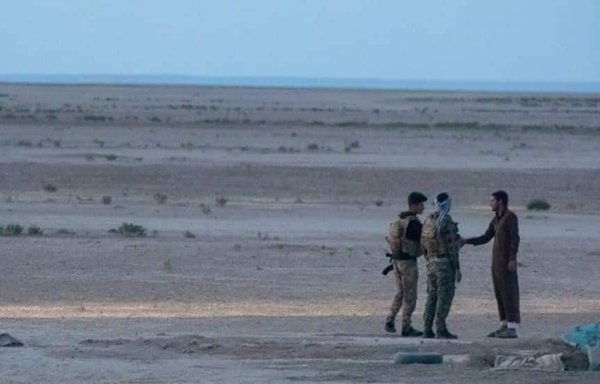 In October, the SDF discovered a network of tunnels in Wadi al-Ajij that ISIS was using to smuggle fighters and weapons into and out of Iraq. The tunnels were carved out around five years ago, while ISIS was in control of the region.
Wadi al-Ajij is located close to the Syria-Iraq border, and the harsh terrain makes sweep operations difficult.
ISIS exploited these conditions, digging dozens of hideouts and tunnels where its fighters could lie low for long periods of time, according to Khoja.
There is a large civilian presence in the area, including many shepherds, he said, which necessitates that the current operation be conducted with utmost precision to ensure noncombatants are not exposed to any kind of danger.
International coalition forces have been striking the ISIS hideouts from the air and from the ground, he said, with the aim of totally destroying them.
Khoja said the planned duration of the operation is four days, meaning it is slated to conclude Wednesday, but noted that it can be extended for two more days if necessary.
The operation yielded significant results soon after its launch on Sunday, he said, as it came as a surprise and was preceded by heavy missile bombardment to clear the way for infantry sweep operations.
Earlier operations paved the way
The Wadi al-Ajij operation is not the first of its kind, Deir Ezzor media activist Ammar Saleh said, noting that the SDF have carried out a number of search and sweep operations that have led to the arrest of ISIS elements and collaborators.
Some of those detained were non-Syrian nationals, he said.
Saleh said this operation comes in the wake of recent attacks on members of the SDF and the Asayesh (Kurdish internal security forces), as well as civilians.
Extensive previous operations cleared large swathes in northern Deir Ezzor of ISIS remnants, and Wadi al-Ajij was the last area in which they could hide, he said.
The extremists also use this area to obtain support smuggled into the country from Iraq, he added.
Saleh said this operation aims to put an end to ISIS attacks and reassure the civilians in the area, especially shepherds, who are constantly being killed or having their livestock stolen by the extremists.
On the Iraqi side of the border, similar operations have targeted ISIS remnants.
In May 2020, the Iraqi army conducted "Operation Lions of al-Jazeera", the largest search operation of its kind, in 150 square kilometres near the border.