CAIRO -- Syrian Democratic Forces (SDF) and the international coalition have conducted several successful joint operations targeting "Islamic State of Iraq and Syria" (ISIS) remnants in eastern Syria's Deir Ezzor in recent days.
Two synchronised raids, conducted in the eastern part of the province, resulted in the arrest of a number of ISIS elements and seizure of weapons, ammunition and documents, the SDF's Co-ordination and Military Operations Centre said.
In a Tuesday (August 31) post on Twitter, international coalition spokesman Wayne Marotto said the coalition had provided the SDF with intelligence, surveillance and reconnaissance (ISR) support in two recent, successful raids.
"Together, we remain united in our pursuit of ensuring the lasting defeat of ISIS," he wrote, using the hashtag #StrongerTogether.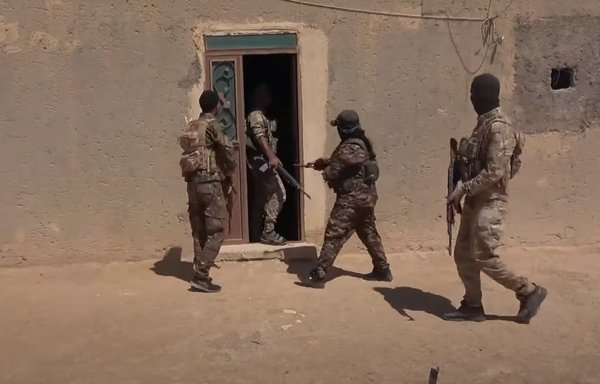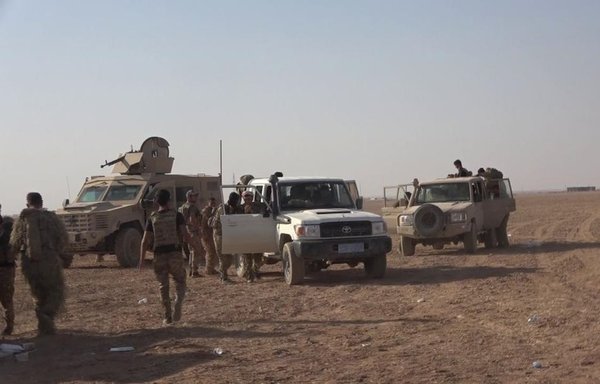 Joint operations to net ISIS remnants in eastern Syria are ongoing as part of the international coalition's Operation Inherent Resolve, SDF officer Farhad Khoja said.
Security forces hunt down sleeper cells and "lone wolves" in order to prevent them from carrying out attacks against military forces or civilians, he said.
SDF anti-terror units often carry out raids and arrests with air and intelligence support from international coalition forces, he added, noting that intense operations in recent days have yielded excellent results.
Recent operations were concentrated in the eastern Deir Ezzor towns of Dhiban and Jdeidet Akidat, Markada in rural al-Hasakeh, the desert surrounding Abu Khashab and the displacement camp in western rural Deir Ezzor, he said.
They resulted in the arrest of 10 people involved with ISIS who had been helping the group to prepare to carry out terrorist attacks, Khoja said.
Documents found in their possession prove their involvement, he said, noting that security forces also seized large quantities of weapons and ammunition.
'Stronger together'
In an August 27 report, the Syrian Observatory for Human Rights said the SDF, backed by international coalition helicopters, had stormed several houses in al-Baghouz, near the Syria-Iraq border.
The SDF ousted ISIS from al-Baghouz -- the last sliver of territory ISIS controlled in Syria -- with international coalition support in March 2019 after a blistering months-long assault.
"During the security campaign, which led to the arrest of several persons, SDF asked the residents not to leave their houses, while clashes erupted between SDF and ISIS members," the Observatory said.
The security operations carried out by the SDF and international coalition forces -- including the US military -- are critically important, especially in areas of Deir Ezzor, media activist Ammar Saleh said.
These operations make the areas liberated from ISIS safe for civilians, he said, noting that ISIS's sleeper cells and remnants are constantly trying to obstruct normal life and the return of social, economic and commercial activity.
Civilians in these areas are co-operating with the security forces and reporting any suspicious activity or people with the support of tribal sheikhs, which reflects the community's desire to root out the remnants of terrorism, he said.
Saleh said some ISIS remnants attempt to hide among civilians and in displacement camps, putting the lives of civilians at constant risk.
"The SDF's anti-terror units carry out their tasks in a very professional manner to ensure the safety of civilians, first and foremost," he said.
The international coalition also continues to provide critical training to SDF forces, as well as support in disposing of explosive ordnance left behind by ISIS.
In August, coalition forces provided advanced training in riot control and prison management to the SDF.
This shows the international coalition's "continued commitment" to northeast Syria, the SDF's Co-ordination and Military Operations Centre said in an August 28 tweet.