The "Islamic State of Iraq and Syria" (ISIS) on Tuesday (April 6) abducted 19 Syrians in Hama province, as the Syrian Democratic Forces (SDF) continue a security campaign against the extremists in neighbouring Deir Ezzor.
The extremists attacked Syrian regime forces in the eastern desert (Badiya), before kidnapping eight policemen and 11 civilians from the Hama village of al-Saan, the Syrian Observatory for Human Rights said.
Syrian state media said "a number of inhabitants" had been abducted after they went looking for truffles, while others were wounded.
ISIS fighters have ramped up their attacks in the past months against regime forces in Syria's eastern desert.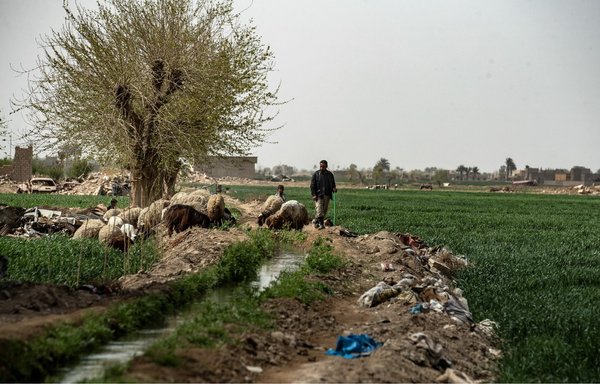 They have abducted civilians, shepherds and soldiers, Observatory director Rami Abdel Rahman said.
"Those abducted are usually killed, especially if they are members of the regime forces," he said.
Tuesday's kidnapping was the largest by ISIS since the SDF ousted it from its last Syrian stronghold -- the Deir Ezzor village of al-Baghouz -- in March 2019, with backing from the international coalition.
ISIS has retained a presence in the eastern desert, with sleeper cells carrying out sporadic attacks.
The latest kidnapping comes as the SDF step up operations against ISIS remnants in Deir Ezzor and al-Hasakeh provinces.
On April 5, the SDF raided the oil refinery area in the Deir Ezzor town of Diban, after ISIS remnants attacked an SDF patrol near the area.
Two days earlier, the SDF arrested four ISIS elements in al-Kassarat in western rural Deir Ezzor and seized weapons and ammunition found in their possession.
Security crackdown in al-Hol
Kurdish forces on April 2 said they had captured 125 suspected ISIS members inside the al-Hasakeh province camp of al-Hol since the launch of a security operation on March 28.
Since then, they have continued to make arrests inside the camp, with counter-terrorism units on Monday arresting the Iraqi suspected commander of an ISIS cell.
Also Monday, the Asayesh (Kurdish internal security forces) arrested six "collaborators" and suspected members of ISIS cells, including two women who are members of al-hesba, a self-appointed vigilante group, it said.
Three other people were arrested on charge of "communicating with ISIS cells", the Observatory said.
On April 3, Asayesh forces apprehended four accused members of ISIS cells in al-Hol, after previously arrested members reported on them.
The camp, home to almost 62,000 residents, has been rocked by more than 40 assassinations since the start of the year, with Kurdish authorities warning that ISIS elements are hiding out in the camp population.
Asayesh spokesman Ali al-Hassan said several ISIS elements had infiltrated the camp by pretending to be displaced civilians.
"Their goal was to work inside it and regroup," he said.
During their sweep of the camp, the Asayesh found "electronic circuits used to prepare explosive devices" as well as other military gear, he said.