RIYADH -- Local civilians can play a critical role in preventing drugs and weapons trafficking carried out by the Islamic Revolutionary Guard Corps (IRGC) and its proxies in the waters of the Gulf region and along its coastlines, experts say.
They may even reap a financial reward for their help.
Their efforts are key to boosting the work of international and local forces in thwarting smuggling operations in the region.
Shipments of illegal drugs used "to finance terrorism and criminal activity" are regularly apprehended in the region's waters by Combined Task Force 150 (CTF-150), a Bahrain-based multinational coalition naval task force.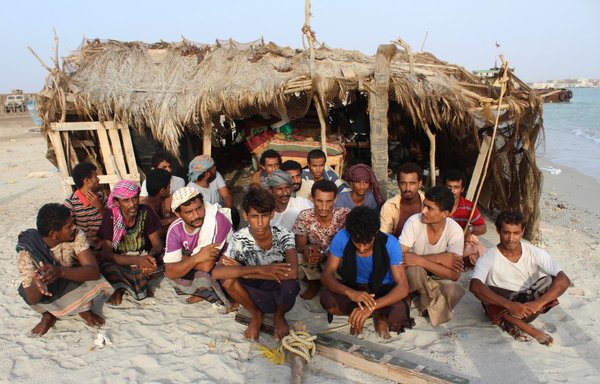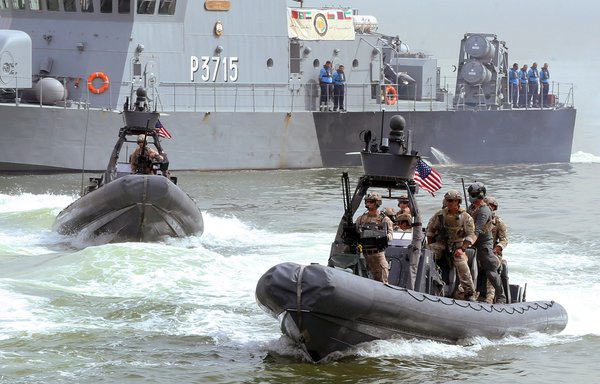 And customs officials at various ports in the Gulf region, including the Saudi port of Jeddah and the Kuwaiti port of Shuwaikh, have apprehended shipments of illegal drugs concealed in various guises.
Kuwaiti media on Thursday (October 21) reported that customs officers at Shuwaikh port had seized 4kg of methamphetamine that had been hidden inside a furniture container shipped from Iran.
Similar shipments originating from Iran have entered Kuwait hidden in boxes of fruit and chocolates, local media said, while Saudi customs officials at the port of Jeddah have found drugs hidden in crates of oranges and pomegranates.
On October 13, Saudi authorities, in co-operation with the United Arab Emirates, thwarted an attempt to smuggle 1.5 million amphetamine pills into Saudi Arabia.
The pills were found hidden inside a truck to be smuggled with large quantities of corn grain at Batha port, local media reported.
Arms and drug smuggling
While many shipments of smuggled arms and drugs are caught, some attempt to bypass the ports.
"Combating smuggling in the Arabian Sea and off the shores of the Arabian Gulf is very difficult because of the vast lengths of the shores overlooking these waters," said Cairo-based Yemeni journalist Mona Mohammed.
"Smugglers take advantage of this to carry out all sorts of smuggling operations, none more than the IRGC," she told Al-Mashareq.
IRGC-linked groups transport Captagon tablets and other illegal substances across the region's borders to finance the IRGC or its affiliates, she said.
Some of these groups are heavily engaged in smuggling weapons, with operations transporting arms to "affiliates and subversive groups deployed in the region to undermine security and stability", she added.
Most smuggling operations are carried out using traditional fishing boats.
This is the preferred method, Mohammed explained, because of the prevalence of fishing activity and the proliferation of fishing vessels, which makes it impossible for the authorities to monitor all of them.
But smugglers still face high risk, she said, as regional maritime forces, in partnership with maritime forces deployed in the region, including the US Navy, have been stepping up their naval patrols and inspections.
In February, the guided-missile destroyer USS Winston S. Churchill seized a large cache of weapons being smuggled by two small ships off the coast of Somalia.
The pattern of the shipment matched past instances of suspected Iranian smuggling into Yemen, via Somalia, observers said.
Stepped up patrols and inspections have led to a significant decline in the success rate of smuggling activity, Mohammed said, noting that another deterrent has been an initiative to encourage civilians to report any instances of illegal smuggling operations they witness.
Widening the scope
The US Department of Defence (DOD) Rewards Programme pays for information that leads to the arrest of wanted persons and to weapons cache locations, or that aids in military operations against international terrorism.
In terms of addressing maritime smuggling in the Gulf region, the programme "is yielding great results", said Rashid Mohammed al-Marri, formerly of the Dubai police anti-narcotics department.
"The scope of surveillance expands significantly with every citizen, fisherman and worker on the beach looking out for any smuggling attempt," he said.
The initiative has been especially effective, he told Al-Mashareq, as "smugglers often are local residents or collaborators, and news of their operations circulates in narrow circles, making them liable to be discovered and reported".
He said the majority of busts involve weapons smuggled into Yemen for the Iran-backed Houthis, and to other Gulf countries, or the smuggling of illegal drugs.
The Lebanese Hizbullah is involved in many of the cases involving narcotics, he said.
Al-Marri noted that monitoring regional waters, coastlines and beaches is "a very difficult process that requires tracking via satellites, radars, planes and warships, in addition to the human factor".
This would not be viable "without the presence of US forces in the Gulf region and the naval and air units that conduct surveillance round the clock in co-operation with local forces", he said.
'One of the best deterrents'
Reporting crimes is a moral and legal obligation, said political researcher Abdul Nabi Bakkar, a professor at Al-Azhar University's faculty of Sharia and Law.
The "Rewards for Information" programme is one of the best deterrents to terrorism, smuggling and other crimes, because money motivates citizens "to provide reliable information", he said.
These reports are treated with strict confidentiality, Bakkar said, "which is an additional factor that encourages citizens to report smuggling".
"Patriotism also plays a role, as the thwarting of weapon and drug smuggling operations contributes to protecting national security and repelling attempts to undermine security and stability," he said.