Drug busts in the Middle East region are becoming more frequent, with larger hauls being made in recent months.
Saudi authorities last week thwarted an attempt to smuggle Captagon pills into the kingdom, and arrested two suspects for allegedly participating in the drug shipment, the Zakat, Customs and Tax Authority (ZACTA) said April 22.
The discovery of more than 3.7 million Captagon pills hidden in iron pillars in the port city of Dammam on the Arabian Gulf is at least the fifth bust in Saudi Arabia this year.
On April 1, Saudi authorities confiscated more than 1.5 million pills that were hidden in trucks at the al-Haditha border crossing with Jordan.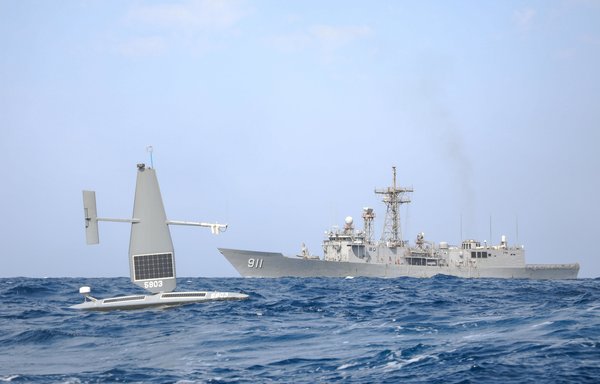 A month earlier, they arrested three suspects accused of carrying 28,000 Captagon pills in a neighbourhood in the Red Sea city of Jeddah.
In February, they found more than 2 million Captagon pills in the ports of Jeddah and Duba.
And in January, authorities seized more than 3 million pills in Jeddah.
"The kingdom's authorities have in the past six years foiled attempts to smuggle more than 600 million amphetamine pills" coming from Lebanon alone, General Directorate of Narcotics Control spokesman Maj. Mohammed al-Nujaidi said in March.
He accused the "Hizbullah terrorist militia" of being "the main source smuggling them and manufacturing them".
Organised smuggling
According to the United Nations Office on Drugs and Crime (UNODC), Captagon has been manufactured mostly in Lebanon and Syria.
It has been widely used by combatants in Syria's war, where Hizbullah is fighting in support of the regime in clear violation of Lebanon's policy of dissociation from regional conflicts.
More than 25 million Captagon pills have been seized across the region since the start of the year, according to an AFP count.
"There have been different smuggling methods, including in fruits and vegetables, tyres, rocks, building materials and furniture," al-Nujaidi said.
Trade in Captagon in the Middle East grew exponentially in 2021 to top $5 billion, according to a new report by the New Lines Institute.
The figure is a jump from an estimate of about $3.5 billion in 2020 and reflects only the retail value of the pills seized last year, which the think-tank tabulated at more than 420 million.
In Jordan, the army has intercepted more than 17,000 packets of hashish and 17 million pills of Captagon since the beginning of the year.
Those figures compare to 15.5 million Captagon pills seized in 2021, and only 1.4 million seized in 2020, the BBC reported April 18.
Jordan is largely a transit route to the drug's biggest market: the Gulf states, particularly Saudi Arabia.
Earlier this year, Jordanian border guards killed 27 drug smugglers as they tried to enter the kingdom simultaneously from various locations in Syria under the cover of snow.
Jordan's anti-narcotics department also thwarted an attempt to smuggle in 107kg of cocaine hidden inside a container at the port of Aqaba as it was in transit to a neighbouring country, Jordan's Customs Department said April 11.
The Jordanian army warned in February that drug trafficking from Syria into Jordan is becoming "organised" with smugglers stepping up operations and using sophisticated equipment including drones.
"The most dangerous thing we have noticed recently is the presence of armed groups alongside the traffickers," Col. Zaid al-Dabbas told reporters during a tour of the border.
These groups, he said, "have new tactics, like those of organised crime" and use "sophisticated vehicles... as well as drones".
Maritime security
At sea, regional coast guards and international maritime forces are also at work to clamp down on illicit trade.
The Omani coast guard and police foiled at least five drug smuggling operations in April alone, including an April 7 bust in al-Batinah region off the Gulf of Oman in which 150kg of drugs was seized.
A UK Royal Navy frigate seized more than six tonnes of illicit narcotics from a fishing vessel while conducting patrols in international waters in the Gulf of Oman on March 2.
HMS Montrose was operating as part of Combined Task Force 150 (CTF 150), one of four task forces under Combined Maritime Forces (CMF), a 34-nation partnership headquartered in Bahrain.
The frigate also interdicted a stateless fishing vessel transporting illegal drugs in the Gulf of Oman in late January. It seized 150kg of heroin, 250kg of methamphetamine and 665kg of hashish, worth in total $10 million.
In the same month, HMS Montrose seized more than one tonne of drugs -- worth more than $18 million -- from a dhow carrying heroin, methamphetamine and hashish.
On April 17, the CMF launched its fourth task force -- Combined Task Force 153 (CTF 153) -- which will be headed by the US Navy, with leadership later turned over to an allied partner in the CMF.
The new task force will focus its attention on threats in the Red Sea -- a key shipping lane that has witnessed a spate of attacks staged by the Iran-backed Houthis in recent weeks -- and the Gulf of Aden.
It will also address human trafficking and smuggling of both legal materials like coal and illegal weapons and drugs, Defense News magazine reported.
The three existing CMF task forces (CTF 150, CTF 151 and CTF 152) focus on maritime security, counter piracy and Gulf maritime security, respectively.
Coal smuggling through the Red Sea has been used by Somalia's al-Qaeda-linked al-Shabab militant group to fund attacks.
Weapons linked by the US Navy and analysts to Iran have been intercepted in the region as well, likely on their way to the Houthis.