BEIRUT -- As part of its continued efforts to thwart the smuggling of illegal drugs, Saudi Arabia's Zakat, Tax and Customs Authority recently foiled a fresh attempt to bring Captagon tablets into the kingdom.
In the most recent bust, authorities intercepted more than 4.5 million Captagon pills at the Saudi port of Jeddah, Saudi state television reported June 30.
They found the pills inside a shipment of oranges.
While authorities did not identify the shipment's port of origin, security analysts who spoke to Al-Mashareq suggested it may have originated from Lebanon, in light of other recent attempts to smuggle Captagon into the kingdom.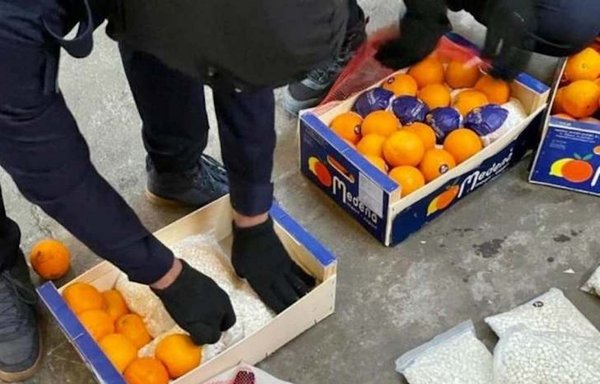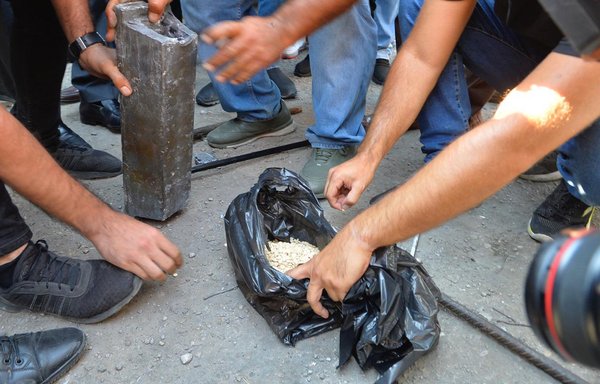 On June 26, law enforcement, through proactive security co-ordination between Lebanese and Saudi internal security forces, seized 14.4 million pills that traffickers hid in a shipment of metal plates coming from Lebanon.
Lebanese Interior Minister Mohammed Fahmi said the shipment came from the Syrian port of Latakia and passed through Beirut port, with smugglers using a forged Greek certificate, Lebanon's National News Agency reported.
On June 21, the Central Anti-Narcotics Office of the Judicial Police Unit arrested 21 suspects accused of preparing to smuggle 17.4kg of Captagon pills to Saudi Arabia. They allegedly concealed the pills inside machines used for sterilising medical equipment.
In early June, Lebanese security forces and the General Directorate of Customs confiscated a quantity of Captagon pills at Rafik Hariri International Airport hidden in small generators destined for the Saudi city of Dammam.
And in April, Saudi customs authorities at the port of Jeddah thwarted an attempt to smuggle in more than 5.3 million Captagon pills hidden inside pomegranates.
The April bust led Saudi Arabia to ban the import of Lebanese vegetables and fruits.
Revenue stream for Hizbullah
According to Nizar al-Jardi, a retired Lebanese military officer who used to head up the Anti-Drug and Money Laundering Division of the General Directorate of Customs, Hizbullah is behind the recent drug smuggling operations.
The recent attempts to smuggle Captagon to Saudi Arabia "are carried out by Hizbullah and smugglers from Syria, through Lebanese territory", he said.
There are two driving factors behind Hizbullah and the Syrian regime's repeated attempts to smuggle drugs into Saudi Arabia, he said.
"The first is political and relates to the party and the regime striking their political opponent, Saudi Arabia, to harass it, while the second is to secure a source of funding for Hizbullah," he explained.
It appears Hizbullah has decided to step up its smuggling to secure alternative revenue sources, after its funding sources around the world dried up, he said, because it needs enormous sums of money to finance its activities.
The party is continuing to engage in illegal activities such as drug trafficking and money laundering, he said, including among the South American countries of Paraguay, Argentina and Brazil.
According to al-Jardi, Hizbullah "is stepping up its smuggling operations to generate profit from the tonnes of goods it stores in the areas it controls in the northern Bekaa Valley, near the Syrian border and the Lebanese region of al-Tufail".
The cost of manufacturing Captagon is low compared to its high price, making sales highly lucrative, he noted.
Syrian involvement
"Hizbullah's decision to manufacture and smuggle narcotics and Captagon is a strategic one, and it is co-operating with Syrian mafias that are close to it, such as the Syrian army's 4th Division," security analyst Naji Malaeb said.
The 4th Division, which is led by the Syrian president's brother, Brig. Gen. Maher al-Assad, "smuggles drugs manufactured inside Syria into Lebanon to be subsequently smuggled to Saudi Arabia", Malaeb said.
Hizbullah and the 4th Division "are using an unpoliced area at the border to manufacture and package drugs for smuggling", he said.
But Lebanese and Saudi security services "have been successful to date in thwarting a number of smuggling operations, owing to the co-ordination between the two countries' interior ministries", he added.
It is important for Lebanon to step up its efforts in this area, he said, "and equip the airport and port with advanced equipment to put an end to smuggling and to disruption of Lebanon's relations with its Arab and Gulf brothers".
Strained relationships
"There is co-operation between Beirut and Riyadh to uncover smuggling operations, which bodes well for restoring relations that have been severely strained between the two countries," said economist Violet Ghazal al-Balaa.
"But this is not enough, given the extent of the political offences committed by Hizbullah towards Saudi Arabia that have inflicted heavy collateral losses on official Lebanon and popular Lebanon," she said.
She stressed "the necessity of giving maximum attention to the issue of Lebanese-Gulf relations in order to turn the clock back to the period between 1990 and 2015".
During this period, she said, Saudi Arabia provided Lebanon with about $70 billion in grants, $10 billion in investments and $4 billion in remittances transferred by Lebanese residing in the kingdom.
It also provided $270 million annually in project financing, 10% of foreign deposits in Lebanon's banks and $736 million annually in trade exchange. Additionally, an annual $377 million in Lebanese exports flowed to Saudi Arabia.