Hizbullah is involved in the manufacture of Captagon in both Lebanon and Syria and has been overseeing operations to smuggle the amphetamine pills outside the country, Lebanese observers told Al-Mashareq.
The militia, whose own fighters have been documented using the illegal drug on the battlefields of Syria, has opened drug-manufacturing factories in areas under its control, they said.
The manufacture and smuggling of Captagon pills is a flourishing trade in Lebanon, with security agencies charting repeated victories in breaking up large international smuggling operations.
Security agencies have succeeded in recent years in dismantling Captagon smuggling networks and foiling smuggling operations involving hundreds of thousands of pills.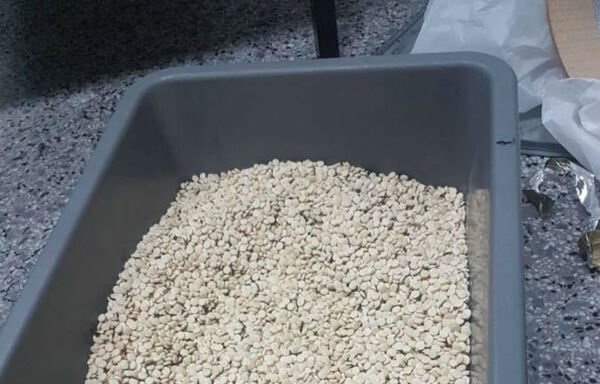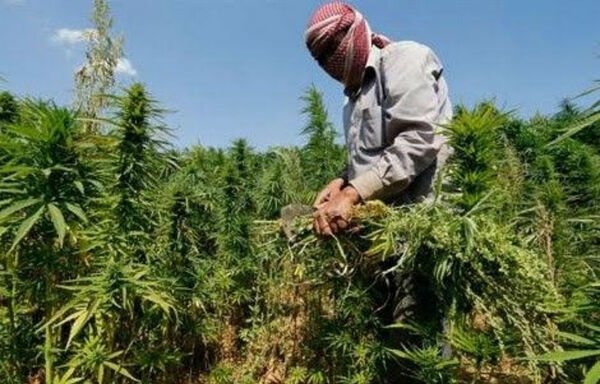 On June 19th, the General Directorate of Internal Security (GDIS) announced the arrest of a 31-year-old Lebanese national who was one of the most prominent Captagon smugglers.
The arrest came as a result of "tracking Captagon smuggling operations from Lebanon to the Gulf states, particularly Saudi Arabia, in co-operation with the kingdom's General Directorate of Narcotics Control (GDNC)", the GDIS said.
'Hizbullah is manufacturing the drug'
"It is no longer a secret that Hizbullah is manufacturing the drug, and there is a large amount of confirmed and verified information that it is behind its manufacture and trade," said Lebanese political activist Luqman Salim.
"There is evidence proving that its elements ingested these pills while fighting on the Syrian fronts, and that has led to record addiction rates in Hizbullah areas," he told Al-Mashareq.
The manufacture of Captagon is flourishing in the party's areas of influence, especially the Bekaa Valley and the southern suburbs of Beirut, Salim said.
"It is impossible to ascertain the quantity [Hizbullah] is producing, but if it can manufacture 1,000 pills, it certainly can manufacture and smuggle millions of pills to forge a source of income for itself, its institutions and elements," he said.
"Numerous smuggling networks have been dismantled in recent years up to the present time," Salim said, noting that the members of some of these networks have been found to have close links to Hizbullah party members.
Captagon factories operating in Syria
During the battle of al-Qusayr in May 2013, "we documented the fact that killed and wounded Hizbullah fighters had Captagon pills in their possession", journalist and Syrian activist Ahmed Qassir told Al-Mashareq.
In one of the battles, he said, "a Hizbullah fighter stormed an area that was fortified militarily and security-wise, and neither the dozens of bullets that hit his body nor hitting him on the head with rifle butts seemed to affect him".
He appeared to be under the influence of drugs "and did not feel his injuries until later", Qassir said, noting that "we found Captagon pills in his possession".
Qassir said he and other Syrian activists and journalists "documented with videos the fact that Hizbullah fighters had Captagon pills in their possession".
"I have personally seen captured and wounded Hizbullah fighters in a state of inebriation being treated by doctors," Qassir said.
After Hizbullah occupied Syria's al-Qusayr region and most areas in Homs, "it took advantage of the situation and cultivated the hashish plant (cannabis) on a large scale", he said, calling the production of illegal drugs a "lucrative trade".
"The local climate is very similar to that in the Bekaa Valley, and water is abundant and easily obtainable from the Assi river, which flows out of Lebanon and enters the province of Homs through the Qalamoun region," he said.
Hizbullah has "moved a number of Captagon factories to the Syrian interior to escape the Lebanese authorities, and has been preparing smuggling operations out of Syria through Lebanon", he said.
Captagon, cannabis trade is flourishing
Captagon trade is flourishing on an unprecedented scale in the areas Hizbullah controls, political activist Amir Abu Adila told Al-Mashareq.
The party also has legitimized the cultivation of hashish in its strongholds, including Baalbek and Hermel in Lebanon and al-Qusayr, Qalamoun and Homs in Syria, he said, and employs people to do this work.
Hizbullah is capable of smuggling the Captagon it produces outside the country after manufacturing it in Lebanon and Syria because it controls the border crossings, he added.
On Wednesday (July 3rd) a General Directorate of State Security patrol raided an encampment of Syrian refugees in Baalbek and seized 73 kilogrammes of cannabis, the National News Agency reported.
Tools used in the manufacturing of narcotics and a hunting rifle also were seized, the news agency said, noting that investigations are under way to uncover the others involved.