ADEN -- Abdul Aziz Muhsin, a government employee, rubs his hands in a sign of anguish over being unable to provide for his family's needs this Eid al-Adha.
Muhsin, a 40-year-old father of five in Sanaa, said he has received only half of his salary this month, which was not enough to buy Eid necessities, let alone provide for his family's basic needs.
The Yemeni riyal hit its lowest level in more than seven years of conflict against the dollar this month in areas under government control, AFP reported Monday (July 19). In such areas, $1 buys more than 1,000 YER.
Sheep and goats sell for between 150,000 and 200,000 YER ($150 to $200), and chickens cost 20,000 YER ($20).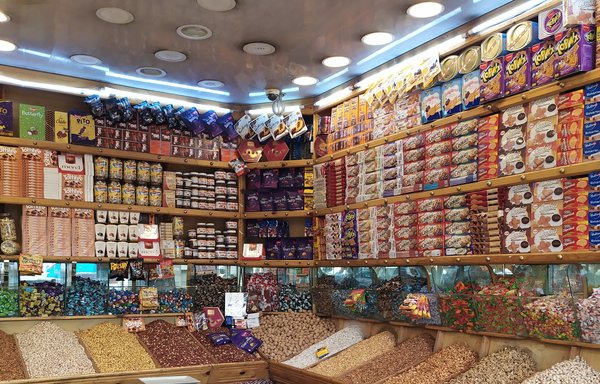 "Our difficult economic conditions have taken away the holiday joy," Muhsin said.
"We have no animal to sacrifice for the holiday nor the traditional choice of nuts and raisins except for what our neighbours and other good people have given us," he added.
"As for holiday clothes, we have kept for the children the clothes that were donated to us last Eid al-Fitr," he said.
"Providing for our basic livelihood needs has become my main concern," Muhsin said, adding that "the people's ongoing suffering that has been accumulating for seven years because of the war has ruined everything".
The war, which began when the Iran-backed Houthis staged a coup in Sanaa, forced the Yemeni government to move the Central Bank from Sanaa to Aden, where it has established its temporary capital, in 2016.
But the bank's historic home in Sanaa is still operating under the Houthis.
This has brought the Yemeni riyal-based system to the point of collapse, which has driven people to use hard currencies such as the Saudi riyal.
A dire situation
"The humanitarian situation in Yemen remains dire, with a real threat of famine this year," Florencia Soto Niño, a spokesperson for the UN secretary-general, said in daily briefing on July 14.
"The collapse of Yemen's currency will also make it much harder for Yemenis to afford food and other essentials," she said. "That is very bad news for the risk of famine, and this means more people are likely to look to humanitarian agencies for support."
The fastest way to help is to "increase support for the UN response plan" for Yemen, which has so far been only 44% funded, she noted.
Resources will start to run out again in September, which will force agencies to cut down aid at a time that people's needs are only likely to increase, Niño said.
"That would be disastrous for the millions of people who depend on these programmes for their survival."
Niño expressed the UN's concern with "the clear escalation in the conflict in Marib and elsewhere in recent weeks, which threatens millions of people".
The depreciation of Yemen's currency, which has lost two-thirds of its value compared to the pre-war period, is compounding the humanitarian tragedy in the country, said Studies and Economic Media Centre chairman Mustafa Nasr.
Most workers in Yemen receive very low salaries in the local currency, and there are many holiday needs, such as buying clothes and sacrificial animals, Nasr said.
"Tens of thousands of Yemeni families are no longer able to cope due to spikes in the prices of goods and services, and many have cancelled holiday rituals and family visits due to the difficult economic conditions," Nasr added.
UN reports confirm that 85% of Yemenis need aid, indicating the scale of the tragedy the Yemeni people are experiencing, he said.