ADEN -- The recent deaths of military experts affiliated with the Islamic Revolutionary Guard Corps (IRGC) and Lebanese Hizbullah on the frontlines in Yemen have made it impossible for the Iranian regime to conceal its role in the war, Yemeni officials say.
The presence of the foreign advisers is just another indicator that Iran has prolonged the conflict by assisting its proxies in Yemen, the Houthis, in their attempt to capture the northern city of Marib, Yemeni officials said.
Yemeni army 6th military zone spokesman Rabea al-Qurashi on June 28 announced that two Iranian military experts had been killed at al-Khanjar front in the northeastern province of al-Jawf.
The two Iranians were accompanied by a Houthi leader, Abu Hashem al-Qaboos, commander of the special guards of Houthi chief Abdul-Malik al-Houthi, he said.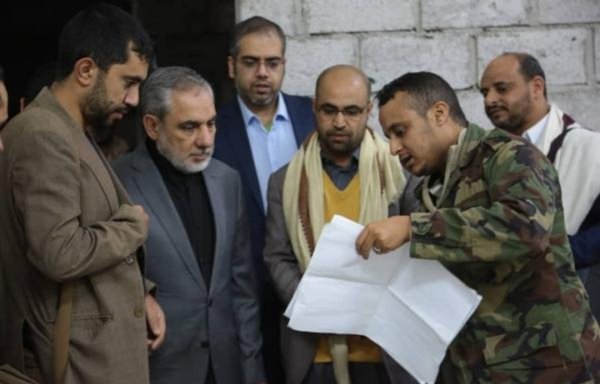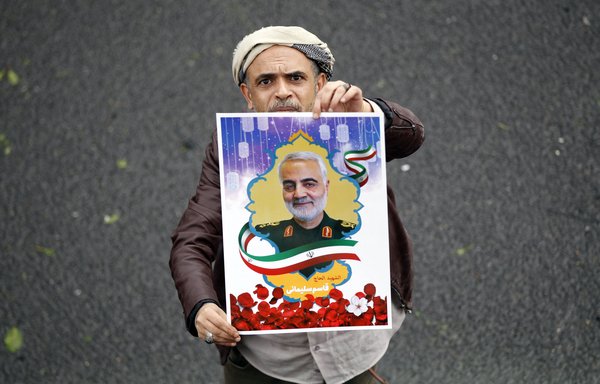 In a social media post, al-Qurashi identified them as IRGC Quds Force officers "Idris Asghar" (a nom de guerre), and Rahana Bahram.
Al-Qurashi included a photo in his post that he said showed "one of the killed Iranian experts" alongside "Iran's ambassador to the Houthis" Hassan Eyrlou.
Eyrlou is directing military operations in Houthi-controlled areas, including the militia's assault on the city of Marib, say Yemeni officials.
On May 25, the Yemeni army announced that Mustafa al-Gharawi, a Lebanese Hizbullah commander, had been killed in an Arab coalition air strike targeting Houthi positions on the Sarwah front in Marib province.
The incident reflects the extent and magnitude of Iran's involvement in the military escalation launched by the Houthis on various fronts in the province, said Yemeni Minister of Information, Culture and Tourism Muammar al-Eryani.
Iran's involvement in the battle of Marib through its deployment of IRGC and Hizbullah experts, direction of military field operations and provision of weapons show that Iran sees the fight as supporting its expansionist project, he said.
Iran and proxies in Yemen
Iran sent almost 2,000 fighters from Afghanistan, Syria and Iraq to support the Houthis in their battle to gain control of Marib city, said Col. Yahya al-Hatami, director of the Yemeni army's Military Information Division in Marib.
Yemeni army operations targeted two Iranian advisers in al-Khanjar, he said, as well as a meeting of Hizbullah experts and Iran-aligned Iraqi militiamen who were in a house in al-Jadaan that had been used to launch ballistic missiles and drones.
"Iran's involvement in Yemen is substantial and reflects the magnitude of its interests and goals in Yemen and the region," said Yemeni Deputy Minister of Human Rights Nabil Abdel Hafeez.
The Iranian regime is using Yemen to serve its agenda without taking into account the tragedies it inflicts on the Yemeni people, he said.
"It is no longer a secret what role Iran has played in Yemen in terms of preparation, training, participation and command of Iranian and Lebanese military experts affiliated with Hizbullah," Abdul Hafeez added.
This has been going on since the planning of the Houthis' coup in 2014, he said, alongside financing operations and the dispatch of advisers and weapons to Yemen.
With the dispatch of Eyrlou to Sanaa, Iran has taken "full command of the scene", he said.
Heavy Iranian assistance
Iran and Hizbullah are supporting the Houthis with "training, the manufacture of explosives and weapons and the assembly of drones and missiles", said Abaad Centre for Studies and Research director Abdulsalam Mohammed.
They also aid the Houthis via security and military communications systems and networks, he said.
Those advisers serve as "the link between the Houthi military field [forces] and the forces stationed on the MV Savis in the Red Sea, which is a technical intermediary with the IRGC", said Mohammed.
One of their tasks is to determine the strategy of the war in Yemen "in line with Iran's political ambition", Mohammed said.
"Iran has IRGC-affiliated fighters whom it pulled from Afghanistan, Syria and Iraq in its bid to capture Marib and then to seize control of the eastern regions bordering Saudi Arabia," he said.
It is likely these fighters will swing back to try to capture Aden, Bab al-Mandeb and other government-controlled areas, Mohammed said.
Iran does not want to lose, said political analyst Mahmoud al-Taher.
Therefore, it has thrown all its political and military weight towards a military solution, as evident by the Houthis' rejection of any political process.
The international community has become dissatisfied with the Houthis' intransigence towards the peace efforts, "but the pressure exerted on them is not enough" to stop their violations and bring the war to an end, said al-Taher.