ADEN -- From a blanket on the sidewalk in Sanaa, Masada Ahmed pleads with passersby to help her feed her family of eight, saying that after two of her sons lost their jobs in construction, begging is their only option.
Her husband, who works in the cleaning field, earns 30,000 YER ($50) a month, she said, which is not enough to pay the rent.
She collects just enough from begging on the streets of Sanaa, which is controlled by the Iran-backed Houthis (Ansarallah), to feed her family, and nothing more, said Ahmed.
Food prices have increased by up to 200% from pre-war levels, the World Food Programme-Yemen said in April.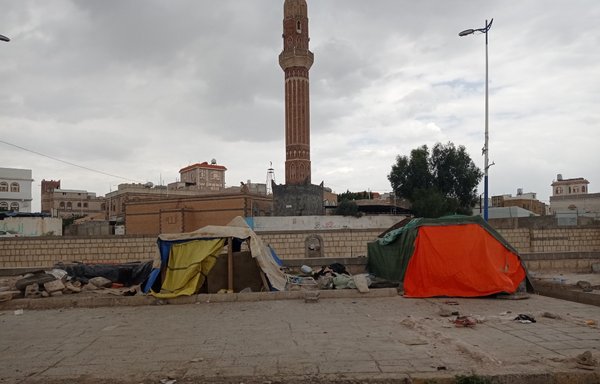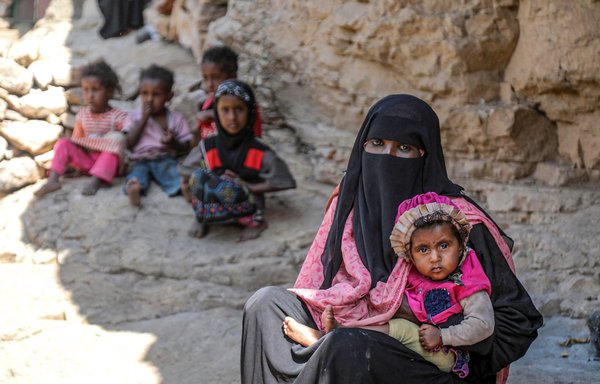 Five million Yemenis were just "one step away from famine", Mark Lowcock, United Nations (UN) undersecretary general for humanitarian affairs, warned in February.
"I want to be clear that famine, disease and other miseries are not simply 'happening' in Yemen," Lowcock said in a May 12 briefing to the UN Security Council. "The war is imposing them."
"As long as the war continues, they will keep getting worse. That's why it is so important to stop the fighting," he said. "In the meantime, aid agencies continue to do their best to mitigate the worst suffering."
Last month, agencies provided emergency food assistance to nearly nine million people, he said.
Houthis exacerbate the crisis
The economic policies of the Houthis, the de facto authority in Sanaa, have made the deteriorating humanitarian and economic situation worse, as they have led to a surge in food prices, analysts and officials said.
The Houthis imposed additional tax and customs duties of up to 50% on imported goods that enter the country through ports controlled by the legitimate government, said economist Abdul Aziz Thabet.
These additional fees did not exist before the war, Thabet said.
The Houthis are not abiding by their commitment to place the proceeds they collect from taxes and customs duties at al-Hodeidah port, which is under their control, into a special account managed by the UN, he said.
Under the terms of the Stockholm Agreement of 2018, these funds, which include the revenue from duties on oil derivatives and other goods, are to be used to pay the salaries of government sector employees.
This situation has led to a halt in the import of oil derivatives through al-Hodeidah port, which led to an increase in their prices on the black market, and consequently to an increase in the cost of transporting foodstuffs, said Thabet.
The curtailment of the business sector, coupled with the suspension of payment of salaries, increased the suffering of the Yemeni people, he said.
'I cannot let my children starve'
After her husband's public-sector salary was suspended, Sanaa resident Arwa Muhammad, who is now a widow, found herself forced to beg in the street.
"I cannot let my three children starve to death," she said.
Yemen's gross domestic product (GDP) contracted from 30.5% in 2015 to 46.4% in 2019, because of the fuel crisis, according to the Ministry of Planning and International Co-operation.
Inflation accelerated quickly in 2020, the World Bank said in an April report.
"The weakening of the riyal played a major role; other factors such as COVID-19 related disruptions, insecurity, trade restrictions and associated fuel shortages have also influenced price dynamics," it said.
The national average cost of the Minimum/Survivable Food Basket increased by 4% in December, the World Bank said, and by 30% over last year.
Merchants face many obstacles, including having to pay additional fees imposed by the Houthis for their so-called Zakat Authority, said Studies and Economic Media Centre chairman Mustafa Nasr.
This newly established authority serves as a revenue stream for the militia, he said, noting that merchants pass these costs on to the customer through increased prices.