Two recent fires, on a naval ship and at a major oil refinery, are just the latest in a string of embarrassing and occasionally deadly mishaps that stem from the Iranian regime's misplaced priorities and unlearned lessons, analysts say.
According to the Islamic Republic of Iran Navy (IRIN), one of the country's largest naval ships sank June 2 after catching fire while on a "training mission" off the port of Jask in the Gulf of Oman.
The same day, a huge blaze broke out at a major oil refinery in southern Tehran that is responsible for providing the bulk of the capital's fuel.
Two days earlier, an ejector seat malfunctioned on an Iranian F-4 from the 1960s which was being repaired, state media reported. Two pilots were killed in the incident, which the government later described as a technical issue.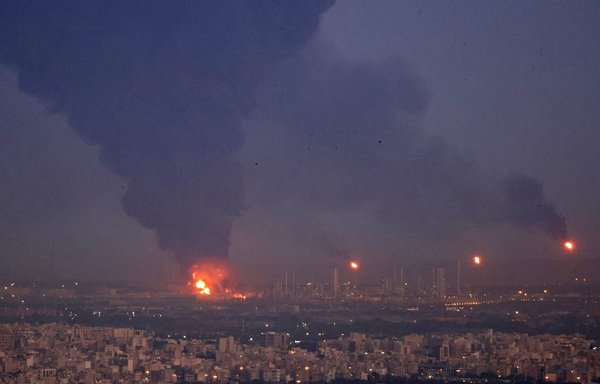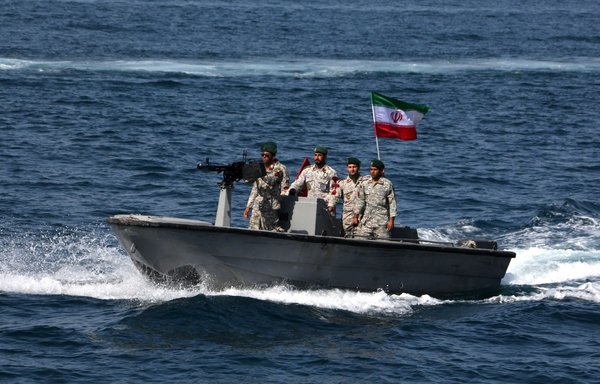 Analysts say these recent events, seen as part of a years-long series of deadly incidents, bring into question the efficacy of Tehran's military strategy and the preparedness of the Iranian armed forces.
"Iran's approach to military funding is problematic," said a former Iranian navy analyst who did not wish to be named, following the recent incidents.
"Officials are effectively trying to fund two militaries, while showing a clear preference for the Islamic Revolutionary Guard Corps (IRGC)," he said.
"This means the conventional military is underfunded in all areas: training, equipment, weapons and hardware," he told Al-Mashareq.
"To maintain existing equipment, they keep cannibalising old military equipment manufactured before the 1979 Islamic Revolution," he said, noting that modernising it is made harder by international sanctions that prohibit Iran from buying most weapons.
US-based Iran analyst Jason Bahari described the vessels of Iran's aging fleet as "floating museums".
"The government retrofits them with rocket launchers and slightly tweaked radars," he explained. "But the basic technology is 50 years old or older."
Unprofessionalism
Aging equipment is just part of the problem, analysts said, noting that the IRGC Navy's unprofessional conduct has drawn international rebuke, as it puts lives at risk and reflects poorly on the entire Iranian military apparatus.
On May 10, a US vessel fired warning shots at more than a dozen Iranian fast attack boats which buzzed close to a US Navy submarine and escort ships in the narrow Strait of Hormuz, AFP reported.
In the second such incident in two weeks, 13 IRGC Navy boats approached the seven US vessels at high speeds, closing within 140m, before one of the US vessels fired 30 shots in two volleys, said Pentagon spokesman John Kirby.
"Sadly, harassment by the IRGC-N is not a new phenomenon," Kirby said.
"It's unsafe, it's unprofessional. It's the kind of activity that can lead to somebody getting hurt, and can lead to a real miscalculation there in the region," he said.
"That doesn't serve anybody's interests," Kirby said.
In a May 23 interview with ABC News, US Central Command (CENTCOM) commander Gen. Kenneth McKenzie addressed the Iranian harassment of US ships in the Strait of Hormuz.
This has "largely been at the level of local commanders" of the IRGC-N, he said, drawing a clear distinction between these forces and the forces of the professional Iranian Navy, the Islamic Republic of Iran Navy (IRIN).
The actions of the IRGC-N are "characterised by irresponsible activities on the part of junior commanders", he said, adding that "it's very worrisome to us that Iran is unable to effectively apply command and control to these forces".
Lessons not learned
Systemic failures and accidents in other areas in recent years also reflect Iran's failure to invest in its infrastructure or train its civil defence and security forces, sometimes with tragic consequences, analysts said.
In January 2017, a massive fire broke out in the iconic commercial Plasco building in Tehran, killing dozens of firefighters.
The failure to contain the blaze was attributed to a shortage of equipment and lack of professional prowess, and cost then-Tehran mayor Mohammad-Bagher Ghalibaf his bid for the presidency.
Iranian president Hassan Rouhani said he hoped the Plasco tragedy would serve as "a lesson for the future".
But that lesson has not been learned: The government's misplaced priorities, lack of care for the public and preference for the IRGC's regional expansionist policies have caused preventable, occasionally fatal, incidents in recent years.
On May 23, nine people were injured in a blast at a plant producing explosive materials in central Iran, local media reported, while three days later, a pipeline explosion at a petrochemical complex near Iran's Gulf coast left one dead.
In April, an explosion at Iran's Natanz uranium enrichment facility put the spotlight on the flaws of the Iranian regime's internal security.
In May 2020, an Iranian warship was hit by friendly fire during a naval exercise off Jask, killing the 19 sailors onboard.
And in January 2020, the IRGC shot down Ukraine International Airlines Flight 752 bound for Kyiv shortly after its takeoff from Tehran's Imam Khomeini international airport, killing all 176 civilians onboard.
High cost to the people
The Iranian regime is facing a rising tide of public anger over the ramifications of the actions and decisions of the IRGC.
Approximately half of Iranians are experiencing "absolute poverty", defined as an income equivalent to approximately $266 per month, based on figures from several reports published by Iranian public and private organisations.
Amid skyrocketing inflation that has exceeded 30% a year between 2018 and 2020, it now costs $3.60 to $6.60 a day to feed a family of four -- and that is only if they abstain from all but the basic staples, such as cheese and bread.
Instead of shoring up Iran's faltering economy, however, the regime has chosen to spend its dwindling resources on the IRGC and its regional proxies, including the Lebanese Hizbullah, Iraqi militias and the Houthis in Yemen.
A recently leaked audio file of an interview with Iranian Foreign Minister Javad Zarif provides further proof of the regime's misplaced priorities.
In the file, widely published on April 25, the foreign minister is heard admitting to the outsized role of the IRGC and its Quds Force in Iran's foreign policy.
The Islamic Republic prioritises its regional presence and expansionist policies over diplomacy, Zarif repeatedly stressed in the interview.
These policies, designed and decided by the late IRGC-QF commander Qassem Soleimani, prevailed over diplomacy during Soleimani's tenure, he said.
Soleimani would not compromise for diplomacy, even if the IRGC's stances were damaging to Iran's foreign policy "by 200%", he said.