A decade of war in Syria has left nearly half a million people dead, the Syrian Observatory for Human Rights said Tuesday (June 1), in a new toll that includes 100,000 recently confirmed deaths.
The conflict has claimed 494,438 lives since it erupted in 2011 with the regime's brutal repression of anti-government protests, the Observatory said.
The previous tally, issued in March this year, stood at more than 388,000 dead.
"Despite all difficulties, obstacles and extreme pressure", the Observatory said its documentation team had managed to record an additional 105,015 fatalities, during a six-month effort.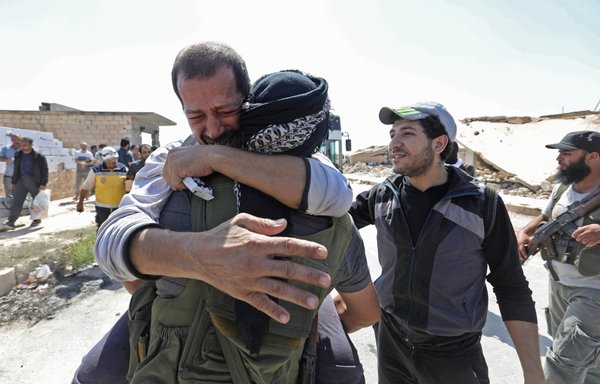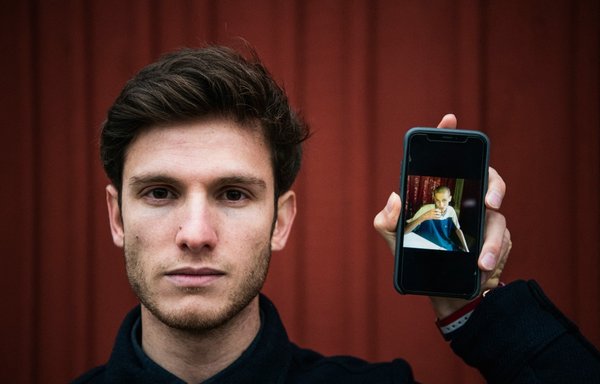 "The overwhelming majority of these deaths occurred between the end of 2012 and November 2015," said Observatory head Rami Abdel Rahman, referring to the latest additions.
Of the recently confirmed fatalities, more than 42,000 are civilians, most of them killed under torture in Syrian regime prisons, according to the Observatory.
Abdel Rahman said that a lull in the fighting allowed the team to investigate reports of deaths that had not been included in the overall tally for lack of documentation.
"It provided us with a window to document tens of thousands of cases for which we lacked evidence," he said.
In previous estimates, the Observatory has claimed at least 100,000 people have died from torture or as a result of horrific conditions in regime prisons, with half a million people passing through Syrian jails since 2011.
'Inhuman treatment and torture'
The regime of Syrian president Bashar al-Assad is notorious for its mistreatment of prisoners, and its use of torture has been well documented.
In her 2018 book, "When Prisons Speak", Syrian author Ghada Bakir lists the names of 600 Syrians who were detained by the regime, from Idlib province alone, and died in prison as a result of torture.
Bakir said one of the main challenges she encountered while working on the book was the refusal of some families to accept that their sons were dead.
Many still clung to the hope that they were still alive and might return someday, she said.
In a March 1 report, the United Nations Commission of Inquiry on Syria said men, women, boys and girls detained by regime or pro-regime forces had been subjected to inhuman treatment and torture, including rape.
"At least 20 different horrific methods of torture used by the government of Syria have been extensively documented," the report said.
"These include administering electric shocks, the burning of body parts, pulling off nails and teeth, mock executions, folding detainees into a car tyre and crucifying or suspending individuals from one or two limbs for prolonged periods, often in combination with severe beating."
Efforts to hold al-Assad to account
The US government passed the Caesar Syrian Civilian Protection Act of 2019 to hold the al-Assad regime accountable for its crimes.
Al-Assad held onto power last week amid a "farcical" presidential election that international observers said was neither free nor fair.
The Caesar Act is named after a former Syrian military photographer who fled the country in 2013 with 55,000 images of brutality in regime prisons, some of which show mutilated bodies with numbers marked on their foreheads.
The legislation penalises companies worldwide that deal with the regime, and blocks US reconstruction aid until perpetrators of abuses in Syria's war are brought to justice.
European Union (EU) foreign ministers on March 31 said they would demand "accountability" from the Syrian regime as well as extremist and other armed groups over alleged war crimes committed since the conflict began.
"Our countries are committed to ensuring that war criminals and torturers will not go unpunished," the 18 ministers said in a joint statement published on the website of the French Foreign Ministry.
"We will not remain silent in the face of the atrocities that have taken place in Syria, for which the regime and its external supporters bear the main responsibility," the ministers said.
"It is everyone's responsibility to fight impunity and demand accountability for the crimes committed in Syria regardless of the perpetrator."
Regime and its allies inflict highest toll
The new figures published by the Observatory bring the total civilian death toll in Syria's ongoing war to 159,774, with attacks by Syrian regime forces and allied militias accounting for the majority of deaths.
Militias formed and directed by Iran's Islamic Revolutionary Guard Corps Quds Force -- including the Fatemiyoun Division -- have intervened both covertly and openly to keep the Syrian regime in power and suppress its opponents.
Also propping up the Syrian regime are Russian-backed militias and so-called private security companies.
The Observatory also documented a total of at least 57,567 deaths in government prisons and detention centres since 2011, up from the 16,000 confirmed deaths it reported in March.
It also reported 168,326 deaths among Syrian soldiers and allied militias, with troops accounting for more than half of the tally.
The conflict has killed 68,393 extremists, most of them members of the "Islamic State of Iraq and Syria" (ISIS) or of groups linked to al-Qaeda, including Tahrir al-Sham, as well as 79,844 other members of opposition groups.
During the coronavirus pandemic, attention turned to battling COVID-19, and 2020 saw the lowest number of conflict-related deaths since the start of the war, with that number standing at 10,000 deaths, according to the Observatory.