Tehran's intervention in Syria has cost Iran billions of dollars that it will likely never recoup, say experts on Iranian affairs.
Iran has been lending funds and providing aid to the regime of Syrian President Bashar al-Assad since the start of the conflict in 2011.
This has included a credit line of up to $7.6 billion, oil shipments worth $10.3 billion (between 2013 and 2018 alone), and other financial support, according to an Atlantic Council report published February 2020.
Iran's support has been used to pay allied militiamen and deliver aid to the Assad regime, the report said.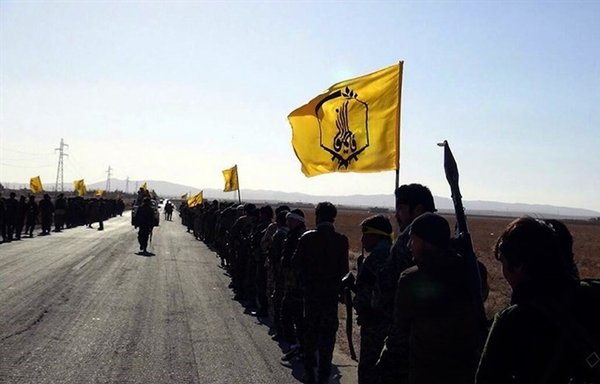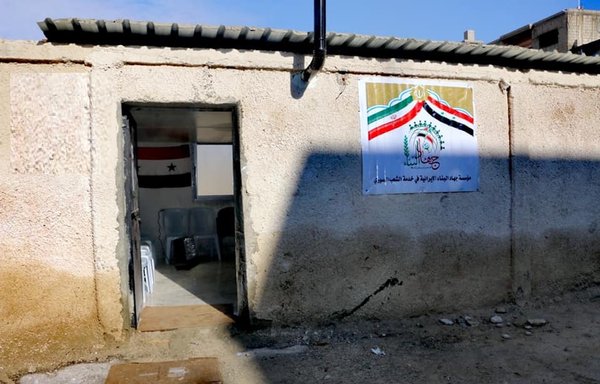 Estimates of Iran's actual military and economic spending in Syria range from $30 billion to $105 billion in the first seven years of the war alone, according to the report.
"It is not possible to ascertain the exact amount of money that Iran has spent in Syria from 2012 to date, but it is certainly more than the amount currently being circulated in the media and some reports, namely $30 billion," Syrian lawyer Bashir al-Bassam told Al-Mashareq.
The higher amount is due to an overlap in aid, which has included direct support as well as credit, according to al-Bassam.
The lower amount stated by the media likely does not take into account Iran's support of militias in Iraq and Lebanon, "which have played a prominent role in the Syrian war", he noted.
Iran's support for the Lebanese Hizbullah alone is an estimated annual $800 million, he said, noting that the money Iran has paid to Hizbullah and various Iraqi militias was also "invested" in the Syrian war.
Competition with Russia
Regardless of the total amount of Iran's spending, "there is almost no possibility that Syria was paying off any of the debt back to Iran, as its government struggles to cover its expenses," the Atlantic Council's report said.
At the same time, Iranian commercial expectations in Syria have been unmet, it added, citing an Iranian market share of just 3% between 2010 and 2017.
"Iran is unlikely to benefit from any reconstruction projects before the sanctions on al-Assad's regime are lifted. The competition is likely to be fiercer if sanctions on Syria are lifted and other countries, such as China, enter the scene," it said.
Russia especially appears to be a main competitor, according to observers.
"Despite its desperate attempts to gain control of Syria, Iran is having to contend with the Russian influence, which is the predominant political influence," said political expert Abdul Nabi Bakkar.
"Iran, through the Islamic Revolutionary Guard Corps (IRGC) and its affiliated arms, is trying to expand in various Syrian regions," Bakkar said.
It is making inroads "through economic and other projects related to repairing the infrastructure and reconstruction", he said.
"It seems clear that Iran is trying to buy time to procure government contracts related to the economy and reconstruction in an attempt to recoup the money [it has spent] and losses it has incurred in Syria over the past years," he said.
"But Russia certainly will not stand idly by in the face of these attempts, and perhaps the coming period will witness more Russian pressure on the Iranian presence."
Reconstruction also is an international matter that is tied to many other issues, such as the return of refugees and internally displaced persons (IDPs) to their local areas in Syria, Bakkar noted.
Such issues are matters of international consensus that may impede Iranian attempts to immerse itself in reconstruction contracts and activities, he said.
Growing domestic unrest
Iran faces financial losses in Syria as the United States continues to impose sanctions to halt Tehran's regional intervention.
"The US sanctions imposed on Iran and all those collaborating with it in the Mediterranean region represent the most effective means to curb Iran's expansionist plans," said Syrian economist Mahmoud Mustafa.
"These sanctions successfully curbed the IRGC's activities," he said.
They have prompted Iranian authorities to dip into the nation's sovereign fund to inject liquidity and offset the losses stemming from expenditures on regional interventions and the various branches of the IRGC's Quds Force, he said.
"If we take into consideration the causes of economic and financial failure in Iran, the intervention in Syria and sanctions are at the fore," Mustafa said.
The sanctions "must continue to further constrain the Iranian government", he said, noting that the government faces "growing protests against internal and external policies and the marginalisation of many regions".
"The barrier of fear clearly has been broken in recent years, and the Iranian people have begun to express their anger after many years of oppression to silence them," he added.
All the main economic indicators in Iran show that the Islamic Republic is in a grave situation, with inflation skyrocketing, currency reserves plummeting, and growing discontent with the country's leadership.
Public rage over economic and living conditions has reached a boiling point, and observers have cautioned that the next round of public protests might be far more violent than the November 2019 protests over the spike in fuel prices.