Combined Maritime Forces (CMF) have seized close to 3,000kg of illicit drugs in a string of recent operations in the waters of the Arabian Sea and the Indian Ocean, worth an estimated $11 million.
The 33-nation maritime partnership works to uphold the International Rules-Based Order (IRBO) by countering illicit non-state actors on the high seas and promoting security, stability and prosperity.
It operates across approximately 3.2 million square miles of international waters, encompassing some of the world's most important shipping lanes.
The CMF works with US Naval Forces Central Command (NAVCENT) to maintain the security of navigation through these waters.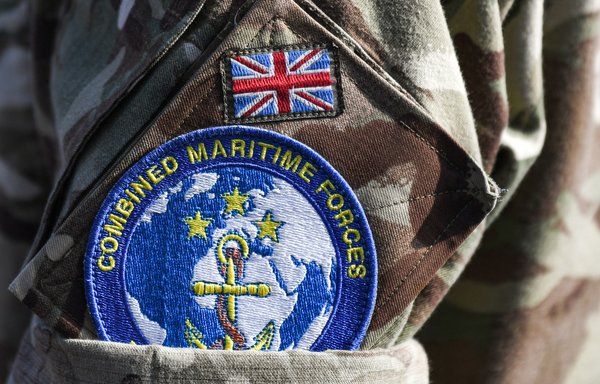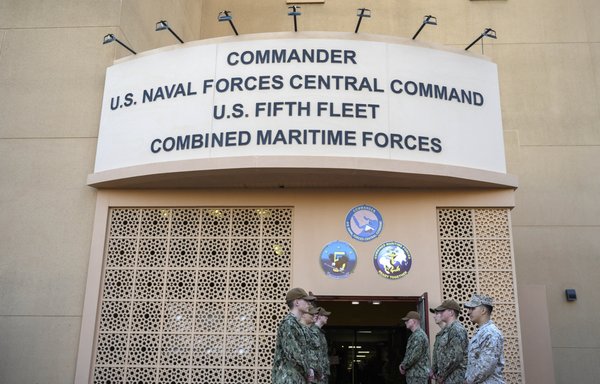 Stationed in the Red Sea, Gulf of Aden, Somali Basin, Indian Ocean and the Gulf, the forces from this international partnership are key to ensuring regional security and the flow of global trade, experts say.
Intercepted drug shipments
US Navy cruiser USS Philippine Sea on January 30 intercepted a stateless dhow in the northern Arabian Sea carrying a shipment of some 275kg of suspected heroin, the CMF said.
Seven bags of suspected narcotics were seized, tested and found to contain heroin worth an estimated $2.9 million at wholesale.
This operation -- conducted in support of the CMF's Combined Task Force 150 (CTF-150) -- is at least the sixth CMF drug seizure since October.
On December 4, guided-missile destroyer USS Ralph Johnson intercepted a shipment of over 900kg of narcotics from a stateless dhow in the Arabian Sea.
On December 18, guided-missile cruiser USS Port Royal interdicted a shipment of more than 521kg of suspected narcotics from a dhow in the international waters of the north Arabian Sea.
Twenty-three bags of narcotics were discovered and tested, resulting in a seizure of approximately 45kg of suspected hash, 181kg of methamphetamines and more than 272kg of heroin.
On November 8, French frigate Floréal captured 450kg of methamphetamine and 365kg of heroin during a boarding in the Northern Indian Ocean.
Floréal also seized more than $8 million worth of hashish on the Arabian Sea on November 18.
In mid-October, HMS Montrose, a UK Royal Navy frigate, seized 460kg of methamphetamine from a suspicious vessel during a counter-narcotics operation in the Arabian Sea.
The seizure, conducted in direct support of a CTF-150 operation, set a new record for the task force.
"This has been the most successful counter-methamphetamine operation in CMF history," said commander of CTF 150, Rear Admiral Suleiman Alfakeeh of the Royal Saudi Naval Forces, after the drug bust.
"I commend the hard work and team effort of all of our CMF partners, especially CTF 150 and HMS Montrose, who have worked together to make this historic seizure happen."
IRGC smuggling operations
Smuggling has been an ongoing issue in Gulf waters.
The Islamic Revolutionary Guard Corps (IRGC) is known to use Gulf waters to carry out smuggling operations, including shipments of illegal drugs, in order to finance Iran's regional proxy wars.
"The stepped-up surveillance and disruption of these operations will undoubtedly cripple IRGC affiliates, as money is essential for their work," Col. Rashid Mohammed al-Marri, formerly of the Dubai Police Anti-Narcotics Department, said in November.
Thanks to these efforts, "significant quantities of narcotics will not reach their final destination, depriving terrorist organisations of revenue and profits they use to fund their illegal activities", he said.
The region's waters are important for world commerce as they comprise vital routes for the regional and global flow of trade, al-Marri noted.
Iran has sought to circumvent sanctions through smuggling, by way of small boats that ferry goods to large ships anchored at sea, he said.