As the Islamic Republic of Iran prepares to mark its 42nd anniversary on February 10, the country is politically isolated, its economy is teetering, and the Iranian people are frustrated by the regime's willingness to sacrifice at home, while spending lavishly on proxy groups abroad.
Prominent media outlets and think tanks estimate that as of 2018, the last year for which widely cited figures are available, Iran was spending $16 billion per year to support its regional proxies in Lebanon, Syria, Iraq, Afghanistan and Yemen.
Aside from Lebanon, where Iran's estimated annual $700 million payment to Hizbullah has bought it political influence, efforts to influence the politics of these countries have largely failed, said Shahin Mohammadi, a US-based Iranian journalist.
Even in Hizbullah's case, Iran's image has suffered, he added, as "the group's connection to drug trafficking and its heavy-handed approach to Lebanese politics" has made Iran look bad.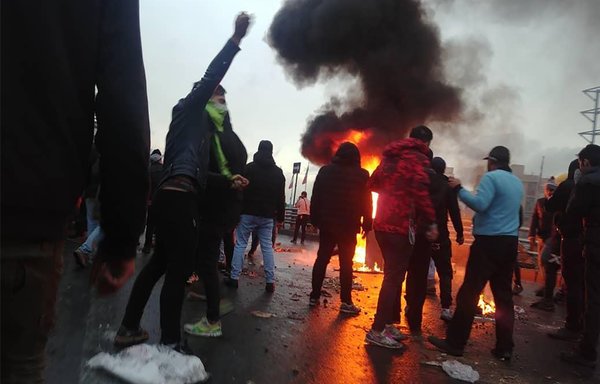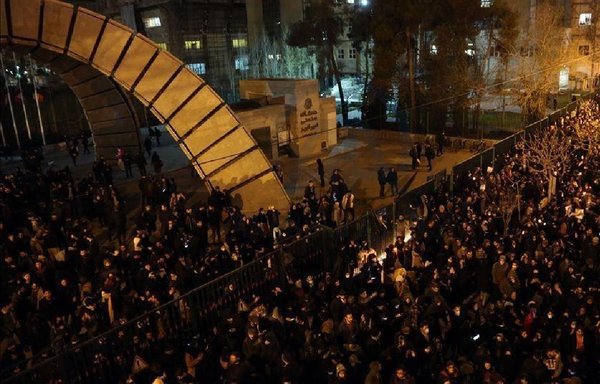 'Signs of neglect are everywhere'
"The political cost aside, Tehran's policies have imposed real costs on Iran's people," Mohammadi said.
"During the war with Iraq, during the failed reconstruction period after the war, and even now, the Islamic Republic has consistently failed to invest in Iran's infrastructure," he said.
It also has failed to develop the impoverished regions of the country, he said, and to alleviate the economic pain people are facing.
Signs of this neglect are everywhere in Iran. In 2016, Oil Minister Bijan Zanganeh said the country's oil infrastructure, which causes severe pollution and is highly inefficient, "needs $1 billion worth of upgrades over the next decade".
For this, Iran "needs American technology, not Chinese equipment", he said.
There was a real opportunity for Iran to give in just a little bit, to co-operate with the United States after the 2015 nuclear deal, known as the Joint Comprehensive Plan of Action, a former Iranian naval analyst said on condition of anonymity.
But the Islamic Revolutionary Guard Corps (IRGC) and the hardliners would have none of it, he said. They made threatening gestures right away, he added, referring to missile tests the IRGC carried out shortly after the deal went into effect.
Even on seemingly neutral issues affecting all Iranians, the Islamic Republic continues to put its brand of confrontational politics ahead of the welfare of its own citizens.
In January, Iran's supreme leader Ali Khamenei forbade the government from importing COVID-19 vaccines from the United Kingdom and the United States, alleging, without evidence, they intend to "test" the vaccines on Iranians.
Instead, the Iranian government has said it plans to purchase vaccines from Russia, over the objection of the Iranian medical community.
Harbouring al-Qaeda, hosting Taliban
The Iranian regime's ongoing ties with various terrorist and militant groups over the years are additional factors driving Iran away from joining the international community.
Iran has become the new "key geographic hub for al-Qaeda", former US Secretary of State Mike Pompeo said January 12, confirming a report that al-Qaeda's second-in-command Abu Mohammed al-Masri was killed last year in Tehran.
After the 9/11 attacks on the United States in 2001, al-Masri, Saif al-Adel and Hamza bin Laden -- Osama bin Laden's son -- were part of a group of senior al-Qaeda leaders who fled Afghanistan and sought refuge in Iran.
In Iran, al-Masri mentored Hamza bin Laden, who was being groomed to take over the organisation, according to terrorism specialists. Hamza bin Laden was killed last year in a counter-terrorism operation in the Afghanistan-Pakistan region.
Al-Adel is still at large but is believed to be in Iran.
The US Treasury has said al-Qaeda is "gaining strength in Afghanistan while continuing to operate with the Taliban under the Taliban's protection".
Iran, which almost went to war with the Taliban in the late 1990s, professes itself to be an enemy of the Taliban and al-Qaeda alike.
In late January, however, Iran hosted Afghan Taliban leaders in Tehran, for a visit the regime described as a mediation for peace in Afghanistan.
Washington has said that Iran provides support to the Taliban for the purposes of targeting US troops in Afghanistan.
Long before the global pandemic, Iranians felt the effect of Iran's regional belligerence and domestic isolationism in their everyday lives, but now conditions are getting measurably worse.
"It's almost as if we are living in war times again," said Maryam Khorasani, an architect who lives in northeastern Iran. "We cannot afford red meat or chicken. Even rice is becoming too expensive."
Over half of Iranian workers make the equivalent of roughly $160 per month. As of July 2020, red meat cost between $10 and $40 per kilogramme.
A BBC analysis found that between 2007 and 2017, the average Iranian grew 15% poorer. Since then, the currency has lost more than 70% of its value.
Though publicly available data show Iran's overall unemployment rate is around 12%, the real number is much higher, "probably at least 50%", said Khorasani, who has often struggled to find employment in the past decade.
'Neither Gaza, nor Lebanon'
Public anger over economic and living conditions has reached a boiling point, observers say, cautioning that the next round of public protests might be far more violent than the November 2019 protests over the spike in fuel prices.
These economic stressors have been a primary driver of protests in Iran over the past decade, with demonstrators often decrying Iran's focus on interfering in the affairs of regional countries at the expense of its own people.
Back in 2009, when millions of Iranians took to the streets to demand change and reform in the aftermath of contested presidential elections, demonstrators shouted: "Neither Gaza, nor Lebanon, I give my life for Iran."
When the government's abrupt decision to nearly triple prices in November 2019 sparked protests, demonstrators chanted: "Leave Syria alone, think of us."
Video clips posted on YouTube showed protesters tearing up pictures of Khamenei and top Iranian general Qassem Soleimani. The regime shut down the internet for almost a week to keep videos and information from getting out of the country about the regime's brutal crackdown.
The IRGC Quds Force commander had become the face of Iran's regional interventionism before he was killed in a US strike in Baghdad in January 2020.
Security forces led by the IRGC responded to the 2019 protests by shooting protesters in several cities, and detaining and torturing hundreds afterwards. Some estimates suggest as many as 1,500 Iranian civilians were killed during the protests.
"This place is not a country anymore," said Fatemeh Nabovvat, a retired schoolteacher living in suburban Tehran.
The regime "has turned it into a pile of rubble", she said.