BEIRUT -- Iran is the root cause of many of Lebanon's economic troubles, through its proxy Hizbullah, observers and economists say.
Lebanon's electricity sector is a microcosm of this collapse, they say, and has cost the country over $50 billion in losses over the past few decades, while failing to establish a functioning electricity generation and distribution system.
The World Bank says electricity shortages rank second only to political instability in hindering business.
The country's oil-fired power stations have not been producing enough electricity to meet 24-hour a day demand, and the Lebanese people rely heavily on private generators to make up for the shortfall to residential and industrial customers.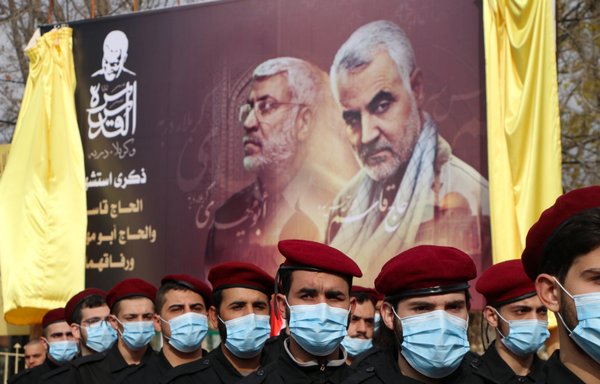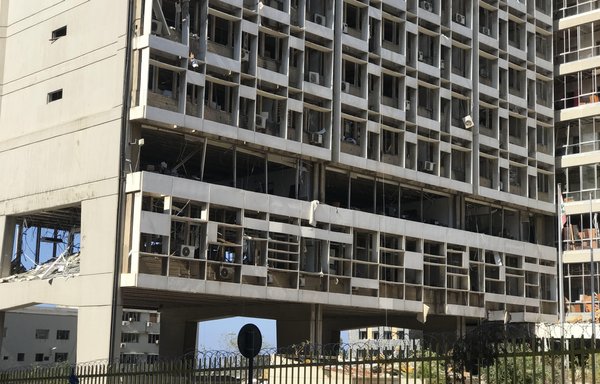 Harsh rations and countrywide power outages leave the public with no choice but to pay for generator services to ensure an unbroken supply of electricity.
For decades, Lebanon has made sporadic attempts to end power shortages, but its efforts have been thwarted by political instability and the challenge of policy-making in a sectarian power-sharing system of government.
Electricity crisis
The Free Patriotic Movement (FPM) and Hizbullah have controlled the Ministry of Energy and Water for many years.
The United States in November imposed sanctions on FPM leader Gebran Bassil, a former minister of energy, accusing him of corruption and ties to Hizbullah.
According to energy expert Mounir Yahya, a former member of the Electricité du Liban (EDL) board of directors, Lebanon "is facing its worst electricity crisis ever".
Yahya said "the situation is more difficult now than it was during the war and post-war years".
While there is a need to increase electricity production, he said, Lebanon is currently unable to use even the amount of power it now produces, due to mismanagement of imports and storage, distribution and insurance issues.
The electricity sector's total debt is around $45 billion, 72% of which has accumulated after 2009, Yahya said, noting that Lebanon is "headed for more blackouts and more debt accumulation".
EDL's deficit "never exceeded 26.21% between 1992 and 2008, but increased to 73.79% from 2009 through 2019," he added, noting that policymakers and politicians are ultimately responsible for this.
A constant energy supply is one of the main demands of the unprecedented wave of protests that swept the country in October 2019.
Bid to import Iranian oil
Iran's role in Lebanon's economic collapse "began when it prepared fertile ground for entering Lebanon with the establishment of Hizbullah in 1985", economist Violette Ghazal al-Balaa said.
The Iranian regime gradually strengthened its influence and forged political alliances inside Lebanon, she said, offering protection in exchange for influence.
This spawned the creation of "a parallel economy outside formal institutions and opened state-to-state channels of co-operation to break the cycle of isolation stifling the Iranian economy".
Last July, Hizbullah leader Hassan Nasrallah announced he was holding talks with the government about the possibility of Iran supplying Lebanon with oil derivatives, paid for in Lebanese pounds, al-Balaa said.
Prime Minister Hassan Diab's government responded in the negative, as Energy Minister Raymond Ghajar turned to Iraq in search of possible fuel supplies to avoid violating US sanctions on Iranian oil sales.
Nasrallah's political ally, FPM leader Bassil, had made a similar attempt in 2013 to begin a project to import electricity from Iran, on the grounds that it is an urgent need for the Lebanese, she added.
Hizbullah is widely blamed for the suspension of aid to Lebanon as it is preventing the government from implementing reforms required by the International Monetary Fund (IMF) to receive that aid.
Rescuing Lebanon's economy will begin with the formation of a government of technocrats and the re-entry into negotiations with the IMF regarding a long-term reform programme, al-Balaa said.
This programme would address "the extension of loans and financial grants", she said, and should "stipulate Hizbullah's exclusion from the political equation and stifling of Iran's influence in Lebanon".
Search for independent government
One of the reasons for Lebanon's financial and economic collapse "is the Iranian influence, through Hizbullah", said economist Antoine Farah.
This influence has disrupted "relations between Lebanon and the Arab world, the Gulf countries in particular", he said, costing the country revenue from investment, tourism and remittances.
Farah said it is impossible to end the crisis without addressing the Iranian regime's hegemony.
Nasrallah's attempts to obtain oil and gas from Iran represent "an attempt to increase Iran's presence in Lebanon and improve relations between the two countries to dupe the international community into thinking that it is Lebanon that needs Iran", he said.
But so far all attempts to get Lebanon to co-operate with Iran have failed, Farah added, as "all who came to power realised the perilousness of such endeavours".
The sanctions imposed on Iran have presented an additional incentive not to enter into agreements with the Iranian regime, he said.
Farah said there is no solution to the Lebanon crisis except by way of an independent Lebanese government and "through the IMF, in co-operation with the international community".