Many Lebanese expressed dismay that a UN-backed tribunal found a Hizbullah member guilty in absentia over the 2005 murder of former Lebanese prime minister Rafic al-Hariri but did not directly link the militia to the attack.
The Special Tribunal for Lebanon on Tuesday (August 18th) found Salim Ayyash guilty over the huge suicide bombing in Beirut that killed al-Hariri and 21 others.
It cleared three other suspects after a years-long trial.
Judges said there was no evidence to directly link Hizbullah's leadership or Syria, former military overlord in Lebanon, to the attack, AFP reported.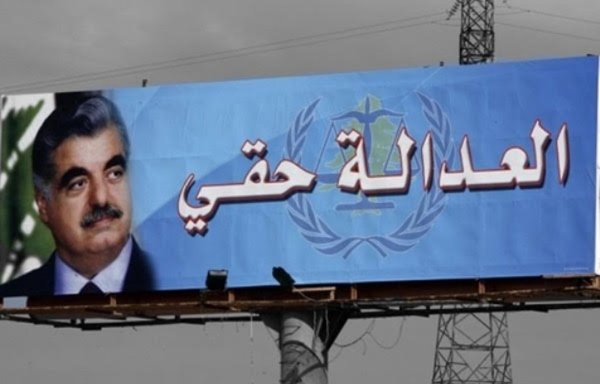 For some of al-Hariri's supporters, the verdict let Hizbullah off the hook.
"At the end of the day, those accused are leaders of Hizbullah," said Amin Baroudy, a university student from Tripoli, who said he "will remain convinced that those that committed this crime are affiliated with Hizbullah".
Baroudy had joined dozens of al-Hariri supporters near his Beirut grave to watch a livestream of the verdict, 5,664 days after the blast rocked the city.
Rafic al-Hariri's son Saad, also a former prime minister and now the head of the Future Movement party, took a more positive tone.
"Today, we have all discovered the truth," Saad al-Hariri said after the verdict, which he accepted on behalf of his family and the families of the other victims.
Mixed reactions in Lebanon
The verdict was met with orderly gatherings in Tariq al-Jadida area, which is known for its loyalty to the Future Movement, and fireworks in Hizbullah's stronghold in the southern suburb of Beirut.
Some residents of Ayyash's southern hometown of Harouf raised a banner expressing support for the Hizbullah convict, drawing the ire of many Lebanese.
Tariq al-Jadidah resident Salman al-Danna told Al-Mashareq he thinks the verdict was "unfair", as it did not condemn Hizbullah for the assassination.
"We waited 15 years to be told that Ayyash was the one who planned and assassinated [former] Prime Minister al-Hariri of his own accord," he said.
"I was disappointed, because we all knew who planned and executed the crime, so I can no longer trust anything but the verdict issued by the almighty God because I was not convinced by the court's conviction," he said.
Fatima Darian told Al-Mashareq that "logic dictates that a crime of this magnitude cannot be carried out by a single person" and said she felt "we did not get justice from the court".
"We waited all this time to be told there is not sufficient evidence or witnesses to accuse Syria and Hizbullah of assassinating [al-Hariri]," she lamented.
Lebanese Centre for Research and Consulting director Hassan Qutb noted that firecrackers were set off in the southern suburb of Dahyeh, in celebration of the verdict, as it did not expressly accuse Hizbullah of being behind the crime.
"The party and its supporters are ignoring that the court accused a prominent party official of committing the crime," he told Al-Mashareq, noting that Ayyash could not have committed this crime alone.
"We will not forgive and we will not forget, because we must know and hold to account and punish those who planned and invested in these repeated, persistent and targeted crimes," Qutb said.
Hizbullah's rejection of the tribunal's verdict and refusal to hand over Ayyash makes "its participation in the government a point of contention with the international community", he added.
'An organised terrorist crime'
"The Future Movement waited 15 years for the International Tribunal's verdict," the movement's media co-ordinator Abdel Salam Moussa told Al-Mashareq.
From the outset, the Future Movement entrusted the case "to the highest judicial authority in the world, which issued a final and historic verdict", he said.
Ayyash is a Hizbullah leader, "which means that Hariri's assassination was an organised terrorist crime", he said.
"The mere fact that a Hizbullah leader was convicted -- and we know its hierarchy and how decisions are made -- means we consider the verdict to be an indictment of the party, and it cannot escape this," he said.
According to journalist Tony Boulos, the tribunal's verdict shows it is no longer possible for perpetrators to escape punishment for committing political crimes that have targeted Lebanon's leaders.
"Hizbullah viewed Rafic al-Hariri as an obstacle to the expansionist plans of Iran's Islamic Revolutionary Guard Corps (IRGC)," he told Al-Mashareq.
The IRGC sought to turn Lebanon into an Iranian military base and create a land corridor connecting Tehran with the Mediterranean, he said.
This "roadmap for overrunning Lebanon" began with the assassination of al-Hariri, he said, and continued with a series of other assassinations that sought to remove "anyone who stands in the way of the Iranian project".