As Iran struggles with an economic crisis deepened by US sanctions, its ability to sponsor its regional proxies has faced significant setbacks, experts said.
At the same time, they noted, Iran's most powerful proxy, Lebanese Hizbullah, is facing growing domestic and international pressure of its own, and Iran's proxies in Iraq also are experiencing setbacks.
This year, Germany and Britain took additional punitive measures against Hizbullah -- actions that were noted by Iran, whose leaders have voiced growing concern over mounting international resolve against their country.
In a recent interview with an Iranian news agency, Iranian MP Ahmad Salek Kashani, who represents Isfahan, observed that "such steps taken by European countries are a sign for Tehran and a pressure to limit Iran's role in the region".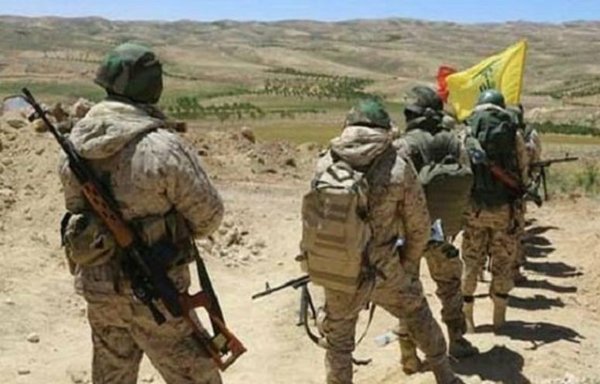 "No matter how much Western countries disagree on Iran, they are quite unanimous about limiting Iran's power in the West Asian region and the Middle East," he said.
Receding influence in Iraq
"Iran is experiencing repeated setbacks throughout the region and is gradually losing all the achievements it has gained over the years," political expert Karim Samadian told Al-Mashareq.
From Syria and Lebanon to Iraq, "political and military defeats follow one another like dominoes, and they do not seem to be unrelated", he said.
"I believe that although these failures began under the leadership of Qassem Soleimani... there is no doubt that Iran's failures have increased since his death -- which marked another defeat for Iran," he added.
Iran's political influence in Iraq has suffered setbacks, as evidenced by the approval of Prime Minister Mustafa Kadhemi's government, Samadian noted.
In an action that angered Iran and its allied militias in Iraq, Kadhemi reinstated Gen. Abdul Wahab al-Saadi as head of the Counter-Terrorism Service, after he was abruptly dismissed by previous premier Adel Abdul Mahdi in September.
Al-Saadi is despised by Kataib Hizbullah and other Iran-backed factions in Iraq.
Military failures in Iraq
"While Iran's political failures in Iraq have received media attention and publicity, Iran's military failures are less visible," Samadian said.
IRGC Quds Force commander Esmail Qaani "does not have the level of influence that Soleimani once boasted", he said, noting that during his recent visit to Iraq, Qaani was unable to meet with populist cleric Muqtada al-Sadr.
He also did not meet with Iraq's top Shia cleric Ali al-Sistani.
Compounding Iran's troubles in Iraq, Iran-backed Iraqi militias operating under the auspices of the Popular Mobilisation Forces (PMF) "do not accept the authority of Hadi al-Amiri", he said.
Al-Amiri, who heads the Badr Organisation, was named as successor to PMF deputy head Abu Mahdi al-Muhandis, slain alongside Soleimani.
Al-Muhandis had balanced power among the militias with the aim of supporting Iran's agenda in Iraq, but with his death, the militias are now in turmoil, he said.
The Iranian regime is further set back by the "unprecedented financial crisis" the country is facing, partly as a result of US sanctions, which has made it difficult for Iran to afford "the huge costs of its interventions in the region", he said.
Failures in Lebanon
Iran's failures in Lebanon, where popular protests have seen anti-Hizbullah sentiments, are another example of its mounting setbacks.
Some protestors have called for Hizbullah's disarmament, "causing great concern in Iran, with some official media outlets such as government news agency IRNA condemning these slogans", Samadian said.
"At the same time, pressure on Hizbullah also has increased worldwide, in a sign of opposition to Iran's influence," he said.
This is significant, because Hizbullah is considered to be "the most successful example" of Iran's strategy of creating proxy groups to wield influence in the region, which it has sought to replicate in other countries, he said.
Hizbullah's failures in turn reflect the failure of the Iranian regime's model of exerting influence and threaten decades of expansionism.
"Global pressure to reduce Iran's influence in the region has increased pressures on Hizbullah," said Tehran-based political activist Siavash Mirzadeh.
Protestors chant slogans against the militia in almost all Lebanese demonstrations, he told Al-Mashareq, adding that Hizbullah's attacks on protestors have dealt a blow to its standing in Lebanon.
'No money left'
Hizbullah's standing in Lebanon has been further weakened by its intervention in the Syrian conflict on behalf of the regime, in defiance of Lebanon's policy of dissociation, Mirzadeh said.
"Hizbullah, as an Iranian-made group, has expanded influence in Lebanon for years through the millions of dollars that Iran spends," Mirzadeh said.
Hizbullah chief Hassan Nasrallah has admitted to receiving money from Iran several times, he said, "but apparently now there is no money left to be spent".
The Lebanese militia "is at the heart of Iran's intervention in the region", he added. "If the international community can render [Hizbullah] ineffective, this will pave the way to counteracting Iran's destabilising actions in the entire region."
The Lebanese "clearly see that Lebanon's national issues and interests are not important to Hizbullah, and that it is only a group obeying foreign orders", Mirzadeh said.
"Lebanese Hizbullah is facing a historic decline, and this will be the biggest defeat for Iran," he added.