Lebanon's Hizbullah has been caught in the crossfire of the simmering tension in Syria between its backer, Iran, and fellow regime ally Russia, experts said.
As its competing interests with Iran come into clearer focus, Russia has stopped providing air support to Hizbullah, they told Al-Mashareq, which has in turn led to a mounting death toll among its elements.
At the same time, IRGC-affiliated militias have been losing popular support.
IRGC-affiliated militias deployed in Deir Ezzor, the eastern desert (al-Badiya), Palmyra and Aleppo are in a serious predicament as they lose fighters and face popular rejection in these areas, said Syrian journalist Mohammed al-Abdullah.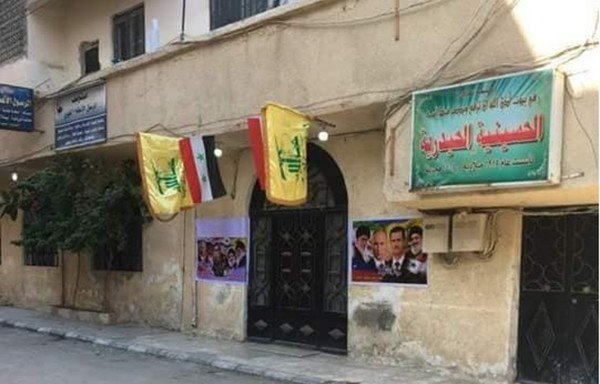 "Hizbullah elements have almost vanished and are rarely seen in these areas, where they once held parades," he told Al-Mashareq.
"They are constantly repositioned, and the areas where they have a presence are kept under tight security and media control," he said.
Vast areas of al-Badiya, which Hizbullah had previously announced was under its control, have become "combat zones where fighting takes place on a daily basis, with the party's patrols and headquarters coming under attack", he said.
These attacks are likely carried out by "Islamic State of Iraq and Syria" (ISIS) elements or militants opposed to Iran's presence in Syria, he said.
The IRGC and its militias are putting emphasis during this period "on recruitment and disseminating the doctrine of Wilayat al-Faqih (Guardianship of the Jurist)", al-Abdullah said.
Instead of conducting military operations against extremist groups like ISIS, he said, Iran and its proxies are working to bring about demographic change that will help them establish a foothold in coveted or strategic areas of Syria.
This self-serving strategy exposes the real reason for the IRGC's military intervention in Syria, he said.
Russia support declines
"The tug-of-war between Russia and Iran over the division of influence in Syria is reflected on the ground with the decline in the support Russia provides to the Iran-allied forces," said Iranian affairs researcher Fathi al-Sayed.
This can be seen in Deir Ezzor, al-Badiya and Aleppo, he told Al-Mashareq.
In previous military operations, these forces received "artillery and air support, and occasionally ground forces support, which made it easier for the IRGC's militias to operate in this area and helped them expand their presence", he said.
"Now, however, the situation is different due to Russia's desire to exclude Iran... to acquire as much wealth and influence as possible," al-Sayed said.
This is reflected in the rising death toll among pro-Iran militias, particularly Lebanese Hizbullah, he said, noting that Hizbullah units are distributed among a large number of military sites, either alone or with other non-Syrian militias.
Al-Sayed said he expects Hizbullah's human losses in Syria to rise further in the coming period, as the attacks on IRGC posts and affiliated militias increase.
Hizbullah death toll
"In Lebanon, Hizbullah is trying through its media machine to promote the notion that it achieved victory in Syria and claim achievements that were not achieved at all," Lebanese activist Salah Mansour told Al-Mashareq.
The militia glosses over "the truth about what is happening on the ground, especially the continued death of Lebanese youth in several Syrian regions", he said.
But Hizbullah can never fully conceal the death of its elements, because when communications with their families stop, voices rise demanding that the truth be revealed, he said.
Additionally, any news that is deemed confidential comes to light when units are rotated back to Lebanon, Mansour said.
Meanwhile, there has been a noticeable decline in the number of non-regular elements Hizbullah has sent to fight in Syria, including unemployed supporters who volunteer to go to Syria for the opportunity to earn a salary, he said.
"Although the party tries to take advantage of the economic crisis in Lebanon to recruit more of these youth, their numbers are declining, which reflects lack of confidence," he said.
Mansour said the funerals for Hizbullah's dead are being held quietly, without inviting publicity from the media.
"Some anti-Hizbullah activists are trying to obtain copies of the files held by the Martyrs Foundation in Lebanon, because they contain the actual figures of Hizbullah deaths and the distribution of assistance to their families," he said.
These files would reveal "the actual number of Lebanese youth who were killed in Syria after they were dragged there by Hizbullah and the IRGC", he said.