Potato has been the daily dish for the family of Yousef Fares, a Syrian refugee from Hama who now resides in Mazraat Yachouh in Lebanon's North Metn region, for nearly three months.
Like many other Syrian refugees who lost their jobs as a result of Lebanon's economic crisis, he can no longer provide basic food staples for his family.
While refugees registered with international organisations continue to benefit from programmes that offer basic aid and support, those who are not eligible for such assistance are facing hard times and hardships.
Lebanon's economic crisis has not spared this group of people, who depend for their livelihood on work in agriculture, construction, carpentry or plumbing.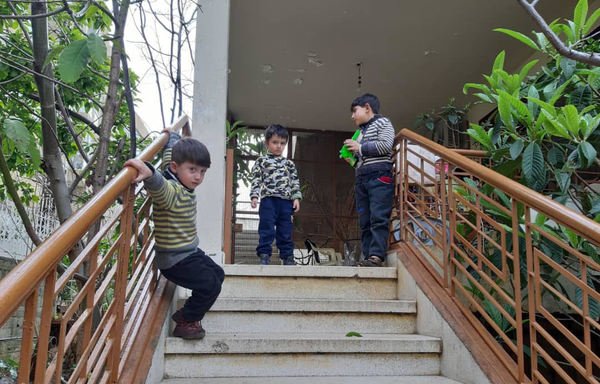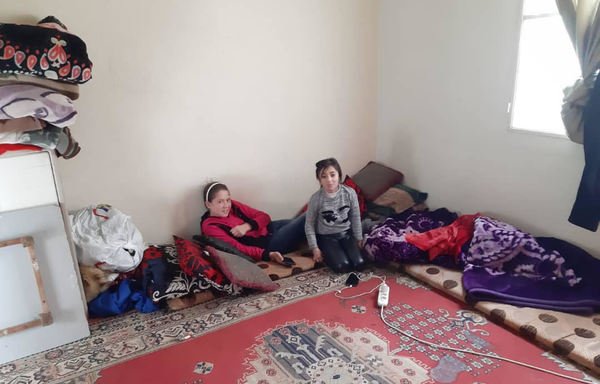 Refugees in Lebanon are "in a very difficult situation", the UN High Commissioner for Refugees (UNHCR) said in a January statement.
"We are appealing to everyone to work together on constructive and feasible solutions," the agency said. "It is critical not to aggravate their situation."
Meanwhile, UNHCR "is continuing to provide cash aid to the neediest Syrian refugee families", public information officer Lisa Abou Khaled told Al-Mashareq.
"To alleviate and respond to the difficult economic crisis, UNHCR expanded the scope of the winter aid programme in order to provide support during this critical period of the year," she said.
This enabled more than 900,000 refugees to benefit from this programme, she said, including a number of new families.
Abou Khaled said the agency is making efforts to expand the scope of the programme's coverage, but its limited resources force it to give priority to the most vulnerable refugees.
No jobs and debts accumulating
While refugees in the Bekaa Valley camps are benefitting from the aid programmes run by international organisations, a segment of them do not receive any assistance.
"Although I am registered with the UNHCR, I have never received any food or winter aid for heating, which forces me to burn plastic boxes for heating so we do not freeze to death," Fares, 37, said.
"I used to work in plumbing with a Lebanese boss, but when the crisis hit and work stopped, I found myself jobless and broke," he said.
"I now barely work two days a month for pay that is not enough to buy bread," he said, noting that he had to take his 10-year-old daughter Ghada out of school as he cannot cover the cost of the school bus.
"I cannot even pay the rent on the modest room we live in," he said, as debts "are beginning to pile up on me".
"Our daily dish now is potatoes, while meat is absent from our table."
High food prices
Layla al-Khalil, a refugee from rural Aleppo who now lives in Deek el-Mehdi with her family, began to work outside the home to "help my husband meet the basic needs of our family, after food prices rose insanely high".
"I found myself forced to work after my husband's salary in a wholesale store that sells vegetables and fruits was reduced," she said.
"Nobody helps us because we do not live in a camp," she said. "The only assistance we received was from Caritas, which gave 60,000 pounds ($40) to cover the cost of the school bus for my daughter for two months."
"My son did not receive such assistance," al-Khalil said.
Yassin Abdel Qadir Steif, a refugee from the Idlib province town of Maaret Misrin who now lives in Beit al-Shaar, used to work in a carpentry shop.
"But the crisis forced the shop's owner to lay me off, along with a large number of employees, because orders dried up," he told Al-Mashareq.
Steif, his wife, Zuhour and their two daughters have been living in a small house for several years, where they pay more than $500 in rent.
"This is the fifth month where I am unable to pay the rent," he said. "The landlord was sympathetic to my situation for a while, but today, he has given me until the end of this month to pay the rent in arrears or vacate the house."
"This is a disaster, because I do not know where to go with my family," he said.
Steif also does not receive any assistance from any of the international organisations assisting Syrian refugees in Lebanon, although "I have been trying for years to register myself and my family with the UNHCR, without success".
He said he is trying today to meet his family's minimum needs, adding that if Lebanon's crisis "has shown no mercy to the Lebanese, imagine what the situation is like for us refugees".