The situation for Syrian refugees in Lebanon remains precarious, according to a recent study that found 88% of them are living in debt.
The study, published December 26th by the UN High Commissioner for Refugees (UNHCR), World Food Programme (WFP) and UNICEF, showed 69% of Syrian refugees in Lebanon live below the poverty line.
According to the study, more than 51% live on less than $2.90 a day, while 80% of children with disabilities belonged to households living below the poverty line.
The average debt of Syrian refugee families rose from $800 in 2016 to more than $1,000 in 2018, the study said, revealing that 90% of Syrian refugee households use a variety of coping strategies that can be harmful to children.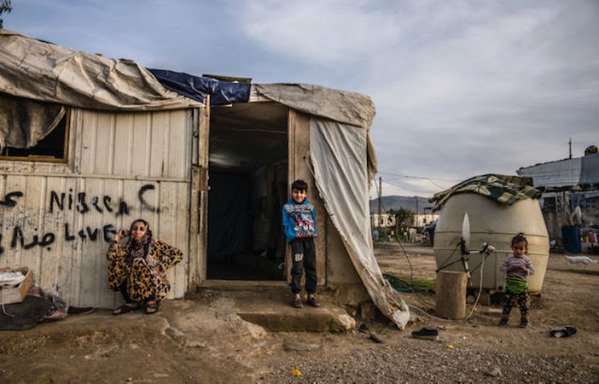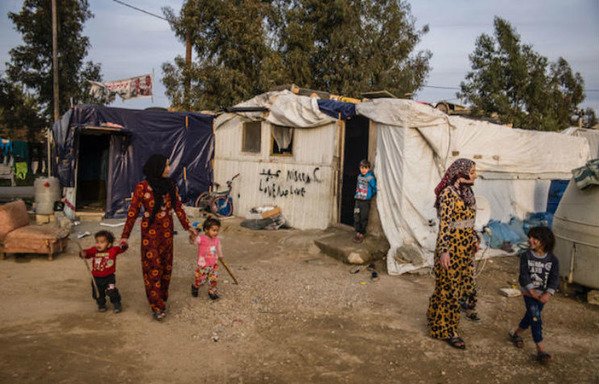 These range from eating cheaper food to spending days without eating, while livelihood strategies include incurring debt and putting children to work.
The study also found that 34% of families are still living with moderate to severe food insecurity, due to their poor financial situation.
"The situation remains precarious for most Syrian refugee families in Lebanon, despite efforts to prioritise support to the most severely vulnerable families in 2018," said UNHCR Representative in Lebanon Mireille Girard.
'Heavily burdened by debt'
"I find myself under a heavy debt burden as I struggle to provide for my family of four children," said Yasser Abu Abdullah, a refugee from rural Aleppo who resides in the Zakrit area of Metn.
"In the initial period of our displacement, I lived with my family in a camp in the Bekaa where UNHCR provided us with aid," he told Al-Mashareq.
He worked for a time at a furniture manufacturing factory in the industrial zone in Zakrit, but was laid off and has been unemployed for the past 10 months.
"I depleted all my savings, and for the past four months I have been borrowing money from some of my compatriots to meet my family's needs," he said.
He said he is more than $3,000 in debt, "and I do not know how or when I will be able to pay it back".
Aisha Ibrahim, a Syrian mother of five who lives in Mazraat Yachouh, told Al-Mashareq her family's financial situation "deteriorated sharply in 2018".
"We are not receiving in-kind aid to help us cope with our dire situation, and my husband's work has not helped improve our living conditions," she said. "Our deteriorating situation has forced me to prepare one meat dish a week."
Ibrahim said she and some Syrian neighbours established an association fund in which they deposit whatever money they can, "and every 15 days one family withdraws the funds to pay off their debts or buy what they need".
Monthly cash assistance
Based on the study's findings, the UNHCR "is focusing as much as possible on providing monthly cash assistance to the poorest families", public information officer Lisa Abu Khaled told Al-Mashareq.
"We are continuing on with our monthly cash assistance programme, set at $173 per family, of which 30% of the refugees are benefitting," she said.
Emergency assistance programmes are available for certain cases, she said, through which "$250 per month is allocated to a family going through certain hardships until the need passes".
Through its Winter Assistance Programme, UNHCR aims to reach 134,000 refugee families.
Winter assistance, provided for the five coldest months, "allocates $75 a month for every refugee family to buy heating material or whatever else they need".
Even so, she added, "our assistance is only reaching 30% of the refugees, while 50% of them are in need of assistance and are living in abject poverty, which forces them to borrow to survive".
"There are 45,000 Syrian refugees and Lebanese citizens in the programmes we run to provide them with job training and help them develop new skills," said WFP regional communications information officer Reem Nada.
The training "opens new opportunities for them to earn a living and reduce their indebtedness", she told Al-Mashareq.
About 700,000 Syrian refugees "receive monthly food aid with electronic food vouchers with a value of $27" per family member, she said, and can purchase items from Lebanese stores under contract with the programme.
The poorest families receive an additional monthly assistance of $175, she said.