ADEN -- Between two and three million potentially lethal landmines have been planted in Yemen by the Iran-backed Houthis, according to rights activists, with the vast majority of them laid with little care for civilians.
Between June 2014 and February 2022, about 2,526 civilians were killed in encounters with landmines, according to a report published by the American Centre for Justice (ACJ), "Landmines: The Blind Killer".
The Yemeni Observatory for Landmines also documented landmine victims from mid-2019 to the beginning of August 2022.
According to the Observatory, 426 civilians were killed in Yemen and 568 others wounded during this period by landmines, improvised explosive devices (IEDs) or unexploded ordnance.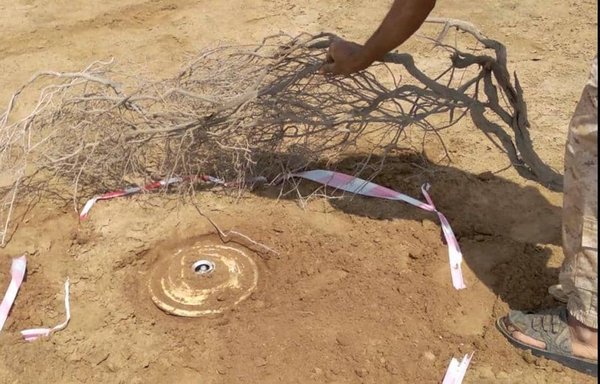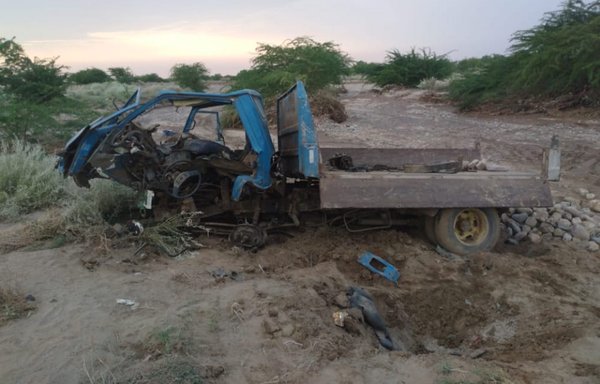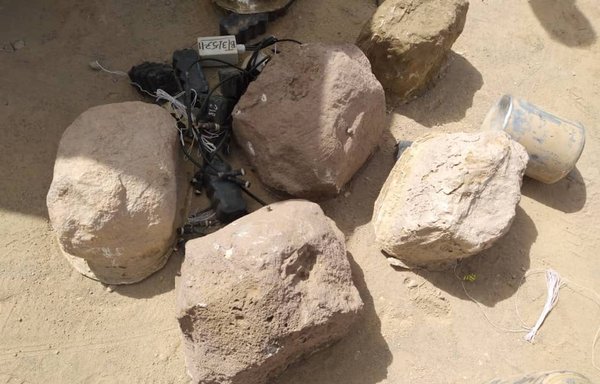 Per United Nations (UN) Security Council Yemen panel of experts estimates, the Houthis have planted more than two million landmines and IEDs in areas of engagement and areas from which they have retreated in recent years.
"The Houthis continue to plant landmines in provinces and areas under their control, and also along areas controlled by the legitimate government," said Fahmy al-Zubairi, director-general of the Human Rights Office in Sanaa.
The continued planting of landmines "has put Yemenis' lives in danger", with thousands killed and wounded because the Houthis planted them in areas that are supposed to be safe, he said: schools, residential neighbourhoods and roads.
Locally-made mines
The Houthis have planted landmines in houses, schools and agricultural areas and even around water sources, said Soumia al-Mahmoud, spokeswoman for the Saudi Project for Landmine Clearance (MASAM).
Around 85% of mines "are locally made", al-Mahmoud said.
Between the launch of its operations in Yemen at the end of June 2018 and the end of 2022, MASAM dismantled 379,605 landmines and IEDs, clearing a total area of 42,644,021 square km of Yemeni soil.
"Not a single day passes without landmine victims falling in provinces targeted by the Houthis," said National Commission to Investigate Alleged Violations to Human Rights in Yemen (NCIAVHR) spokeswoman Ishraq al-Maqtari.
Landmine victims think that "the roads they're moving on contain no landmines because they don't expect them to be planted near a house, mosque or a farm", she said.
"There are no safe places, especially in the areas that were the scene of armed conflicts or areas that the Houthis are trying to capture," she said, as members of the group surreptitiously lay mines in such areas.
Planting landmines "is an ongoing violation of civilians' rights", she said.
Landmines kill or disfigure civilians, causing pain and distress, she added, urging the international community to pressure the Houthis "to stop planting landmines and submit data and maps on minefields".
Need for landmine maps
Yemeni lawyer and rights activist Abdul Rahman Barman called on the Houthis to stop planting landmines, provide maps of their minefields and support efforts to clear them, both technically and financially.
"The Houthis, supported by military experts from Iran, have turned Yemen into the world's largest minefield," Barman told Al-Mashareq.
"The total number of mines that have been so far cleared by the National Programme and MASAM in areas retaken by the government forces is up to half a million," he said.
"The Iran-backed Houthis are stockpiling landmines and planting them in populated areas to protect themselves against the army" and allied forces, political analyst Ahmed al-Sabahi told Al-Mashareq.
Landmines constitute "a crime that violates civilians' rights and the international treaties that have long banned the use of anti-personnel mines in war", to which Yemen is a signatory, he said.