ADEN -- In a neighbourhood in the Houthi-controlled city of Sanaa, Mohammed Hassan ekes out a living by collecting plastic bottles with six other men.
Elsewhere in the city, an emaciated family is stationed on the pavement outside a restaurant in the full sun, hoping for donations of food or money to stay alive.
"The lack of job opportunities has forced us to collect plastic bottles," Hassan said, complaining of the pervasive poverty he and his companions face on a daily basis.
"We can't each afford a meal for lunch, so we have to gather on a street and buy a meal and share it," he said.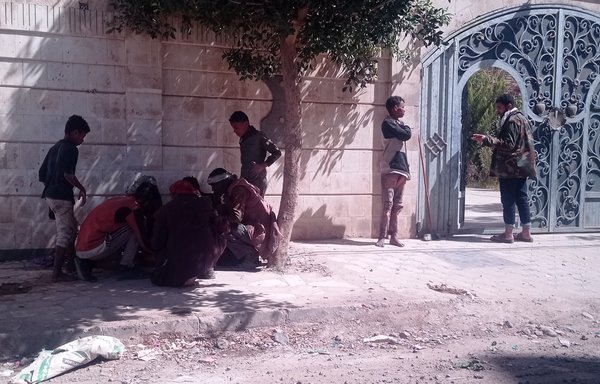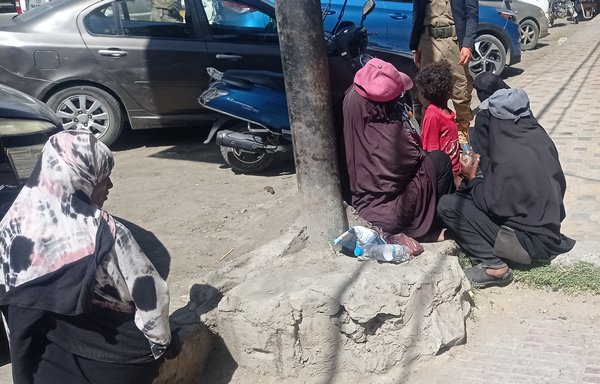 Sometimes, he added, a neighbourhood resident will take pity on the group and offer them a meal.
Across the country, Yemenis are facing a similar plight, and the situation does not seem to be improving.
In 2023, the United Nations Office for the Co-ordination of Humanitarian Affairs (OCHA) in Yemen said in a December report, an estimated 21.6 million people in Yemen will need humanitarian assistance and protection services.
This is a full 66% of Yemen's population, according to the report, which covers all 333 districts of Yemen's 22 provinces.
2023 remains bleak
"The humanitarian situation moving into 2023 remains bleak, and sustained humanitarian assistance is needed to prevent further deterioration of needs," according to the OCHA report.
Some 17.3 million need food and agriculture assistance, it estimates, while 20.3 million need support to access critical health services and 15.3 million will require support to access clean water and meet basic sanitation needs in 2023.
The report notes that increased focus on collaboration among humanitarian, development and peace actors is key to delivering more sustainable solutions, including rebuilding Yemen's fragile economy and diminished public services.
"More than 21.6 million Yemenis are in need of humanitarian assistance," Yemeni Deputy Minister of Human Rights Nabil Abdul Hafeez told Al-Mashareq.
That is out of a total population of about 32 million, he said.
Economist Faris al-Najjar urged the Yemeni government to prepare plans for working with the UN, "not only on humanitarian assistance but also on projects for supporting livelihoods in the agricultural, animal and fish sectors".
He also called on the government to prepare plans for supporting small enterprises and improving citizens' income to combat food insecurity.
Impact of conflict
The suffering of the Yemeni people has reached "grave levels because of the conflict that will enter its ninth year in March", said economist Abdul Aziz Thabet.
Eight years of a war triggered by the Iran-backed Houthis' September 2014 coup have seen services deteriorate, job opportunities disappear and prices go up.
Thousands of civilians have been killed or wounded, Thabet said, and all this makes finding any temporary solution for Yemen's problems extremely difficult.
He stressed that "the establishment of peace is the solution for stopping the deterioration on all levels".
"During the humanitarian truce that started on April 2 and lasted for six months, the Yemeni people found some relief," he said. "Oil derivatives and food assistance were allowed in, and Sanaa airport re-opened."
But the situation worsened after the truce expired, Thabet said.
This is partly because Yemen is a net importer of food, he explained, and since last year, food has become even more expensive because of Russia's war on Ukraine.
There also are different rates of currency exchange in Sanaa and Aden, he said.
Aditionally, he said, the Houthis "have imposed financial and monetary policies that have negative effects on the strength of the Yemeni riyal and the public's purchasing power".