While Iran parades its close friendship with China, claiming the two countries are mutually benefitting from long-term economic and security agreements, China is using Iran as a pawn, fresh evidence shows.
Between July and December, according to a January 18 report by US cybersecurity company Palo Alto Networks, the Chinese hacking group Playful Taurus targeted four Iranian government platforms.
The company's analysis suggests the four entities have been compromised by what is known as an advanced persistent threat (APT), or cyberattack campaign with the goal to mine sensitive data, Al-Monitor media outlet reported.
Iran's Foreign Ministry and its Natural Resources and Watershed Management Organisation are among the targets of the Chinese cyberattack.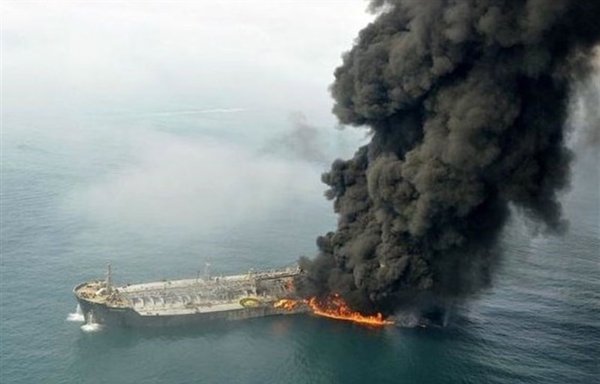 The attack appears to be a means to steal intelligence information and not necessarily to damage Iranian infrastructure, said Mohamed Amine Belarbi, CEO of Cypherleak, a cyber risk monitoring platform based in Dubai and Delaware.
"This is more of a cyber espionage type of attack, where the goal is to gather and steal data for intelligence purposes, not to cause harm to infrastructure or to cause monetary losses," Belabri told Al-Monitor.
Given the nature of the attack, he said, it was likely conducted by a government entity to collect information and maintain anonymity with no particular target.
"This is a blanket attack. Governments will deploy these sorts of malwares against any and all government infrastructure that they can reach for the purposes of gathering data from friends or foes," Belarbi said.
'Look to the East'
In 2021, Iran and China signed a comprehensive 25-year agreement for economic, military and security co-operation.
Hit hard by US sanctions, Iran has implemented a policy that aims to strengthen ties with the East and is in direct ideological conflict with the Islamic Republic's guiding principle, which stresses its singularity, observers said.
Iranian leader Ali Khamenei set forth guidelines to implement the new "Look to the East" policy, tasking President Ebrahim Raisi with enforcing them.
From Beijing's perspective, "the point of the [25-year] deal is for China to gain a foothold in Iran, particularly on the islands of Jask and Kish in the Persian Gulf", said a former Iranian navy analyst who spoke on condition of anonymity.
Some domestic critics of the Iranian government have likened the deal to the colonial agreements of the last century, with the prospective military deployment underscoring the colonial nature of China's intentions.
Under its "Look to the East" policy, Iran has increasingly expanded its relations with eastern countries, chiefly China and Russia, under the pretext of stimulating its near-bankrupt economy and resisting international sanctions.
While Iran may feel compelled to find new allies, "China sees Iran as just one part of a larger strategy of global engagement and economic development and is not putting all of its eggs into one basket," Iran-China expert William Figueroa wrote in The Diplomat in January 2022.
With support from China, Tehran continues to circumvent international sanctions by selling millions of barrels of oil to Chinese refineries and engaging in very short ship-to-ship transfers in Iranian waters with renamed vessels.
Using Iran as a pawn
Iran and China's partnership is not a true alliance benefitting both countries, observers say, pointing out that China is taking advantage of Iran and its economic resources.
The recent hacking incident is not an anomaly. In 2020, some experts warned about China's increasing infiltration in Iran.
When the Iranian regime started issuing national identity smart-cards for all citizens, seen by many as a means to monitor and control the public's every move, it used a Chinese company to create them.
In 2020, an employee at the National Organisation for Civil Registration, who is familiar with the process of issuing national smart-cards, spoke with Al-Mashareq on condition of anonymity.
In 2010, he revealed, an Iranian delegation traveled to Shenzhen to discuss a plan to issue smart national cards, and contracted the Chinese company ZTE to set up a national smart-card system in Iran.
The Chinese involvement will likely create problems for Iranians, he said, "since we know that the Chinese government controls all actions of its citizens". In essence, he added, "the privacy of Iranian citizens is severely compromised".
The production of Iranian smart-cards in China means the Chinese government can access Iranians' information, former government registrar Hassan-Ali Dadsetan said.
Iran constantly touts its co-operation with China, yet China persistently uses Iran as a pawn in its quest to achieve more regional power, resources and intelligence.
The more influence it has on the Iranian government, the better it can achieve its goals, observers said.