A cholera outbreak in Syria has killed at least 23 residents of regime-controlled areas and 16 in areas controlled by the Kurdish administration, with dilapidated water infrastructure and neglect at least partly to blame, officials said.
A Syrian regime official said there have been more than 250 cholera cases across six provinces since the start of the outbreak in September, with most cases concentrated in the northern province of Aleppo.
The Kurdish administration has meanwhile recorded 16 deaths and 78 cases in areas under its control, including 43 cases in western Deir Ezzor, AFP reported.
Health teams have detected numerous cases of cholera, with a number of infections recorded inside al-Hol camp in al-Hasakeh province, Kurdish Red Crescent official Akeed Ibrahim told Al-Mashareq.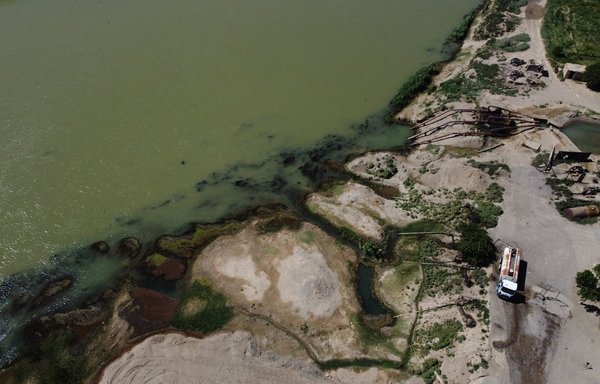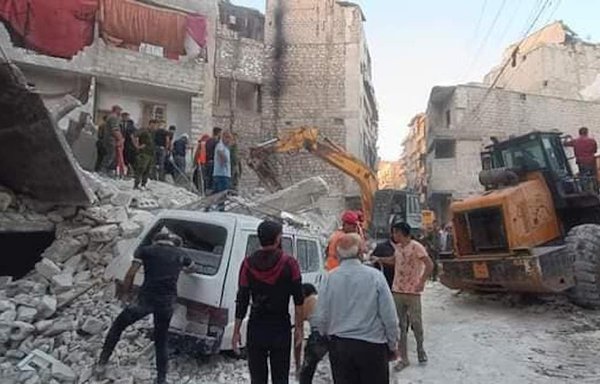 Cholera, which causes potentially deadly diarrhoea, is contracted by ingesting food or water contaminated with a bacterium carried in human faeces and spread through poor sanitation and dirty drinking water.
Water contamination and the sewage crisis are the main roots of the outbreak, Ibrahim said, with the Euphrates river a major source of contaminated water.
In regime-controlled areas, some blame the cholera outbreak on the authorities' failure to repair dilapidated water and sewer infrastructure, much of which was knocked out of service during the protracted conflict.
This has created conditions that are facilitating the spread of cholera.
Activists claim the regime has failed to fulfil its promises to make necessary infrastructure repairs, especially to sewage and drinking water pipes, and has failed to purify drinking water on the pretext of lacking the required funds.
Cholera cases in al-Hol
In al-Hol, purified water is distributed among camp residents, Ibrahim said, attributing the infections in the camp to a lack of attention to personal hygiene or failure to clean fruit and vegetables that may be contaminated.
Produce may be contaminated as local irrigation relies entirely on water from the Euphrates river, the level of which has gravely declined, giving way to the growth of various types of bacteria, he said.
Ibrahim noted that the source of the water in some areas controlled by Kurdish administration is in regime-controlled cities, such as al-Hasakeh and Qamishli.
Additionally, he said, dozens of merchants in Deir Ezzor and al-Raqa deliver food and other supplies to al-Hol, and it takes only one contaminated delivery to trigger an outbreak, as the sprawling desert camp is severely overcrowded.
Amid the current outbreak, the medical situation in al-Hol is "totally under control", he said, and camp residents have been warned to be attentive to personal hygiene and to wash vegetables and fruit.
The Kurdish Red Crescent and the autonomous administration's Health Authority are remaining vigilant, he added, looking out for suspected cases of infection.
But a truly effective response to the outbreak would require rapid international assistance, he added.
Rising number of infections
Cholera infections are on the rise in many regime-controlled areas, including Aleppo, Latakia, Deir Ezzor and rural al-Raqa, said Dr. Ahmed Dhamiriya, an infectious disease specialist at the Syrian Ministry of Health.
Infections also have been confirmed in areas under the control of the Syrian Democratic Forces (SDF), he told Al-Mashareq.
There are currently some 1,000 infections in Syria, and at least 25 people have died of the disease, he added.
The cholera outbreak has not yet become an epidemic, he said, cautioning though that health officials need to act quickly to stop the spread.
The general population also bears a great responsibility for preventing the illness from spreading, he said, urging residents to take preventive measures.
These include ensuring the cleanliness of vegetables and fruit before consuming them, and verifying the sources of prepared foods, Dhamiriya said.
The Ministry of Health is testing the water used in ice factories to ensure its purity after discovering that a factory in the Deir Ezzor area was contaminated, he said.
Neglect in regime-controlled areas
Aleppo-based media activist Faisal al-Ahmad told Al-Mashareq that many activists and medical workers in Aleppo, Deir Ezzor and Latakia warned about the possibility of a cholera outbreak at the start of the summer.
The warning came amid growing evidence of the regime's neglect across the spectrum, he said, noting that in some areas wastewater is co-mingling with drinking water.
Laboratory tests have confirmed that "the largest percentage of infections were caused by [contaminated] water, followed by contaminated ice", he said, noting that in many areas, residents use ice to cool water because of constant power outages.
This is followed by "contaminated agricultural products that were primarily irrigated with contaminated Euphrates water", he said.
Al-Ahmad said the authorities responsible for sterilising drinking water stopped disinfecting the main water tanks with chlorine, which led to the rapid outbreak of cholera.
"This is what makes the Syrian regime primarily responsible for the death of dozens, and this crime is added to the long list of its crimes," he said.